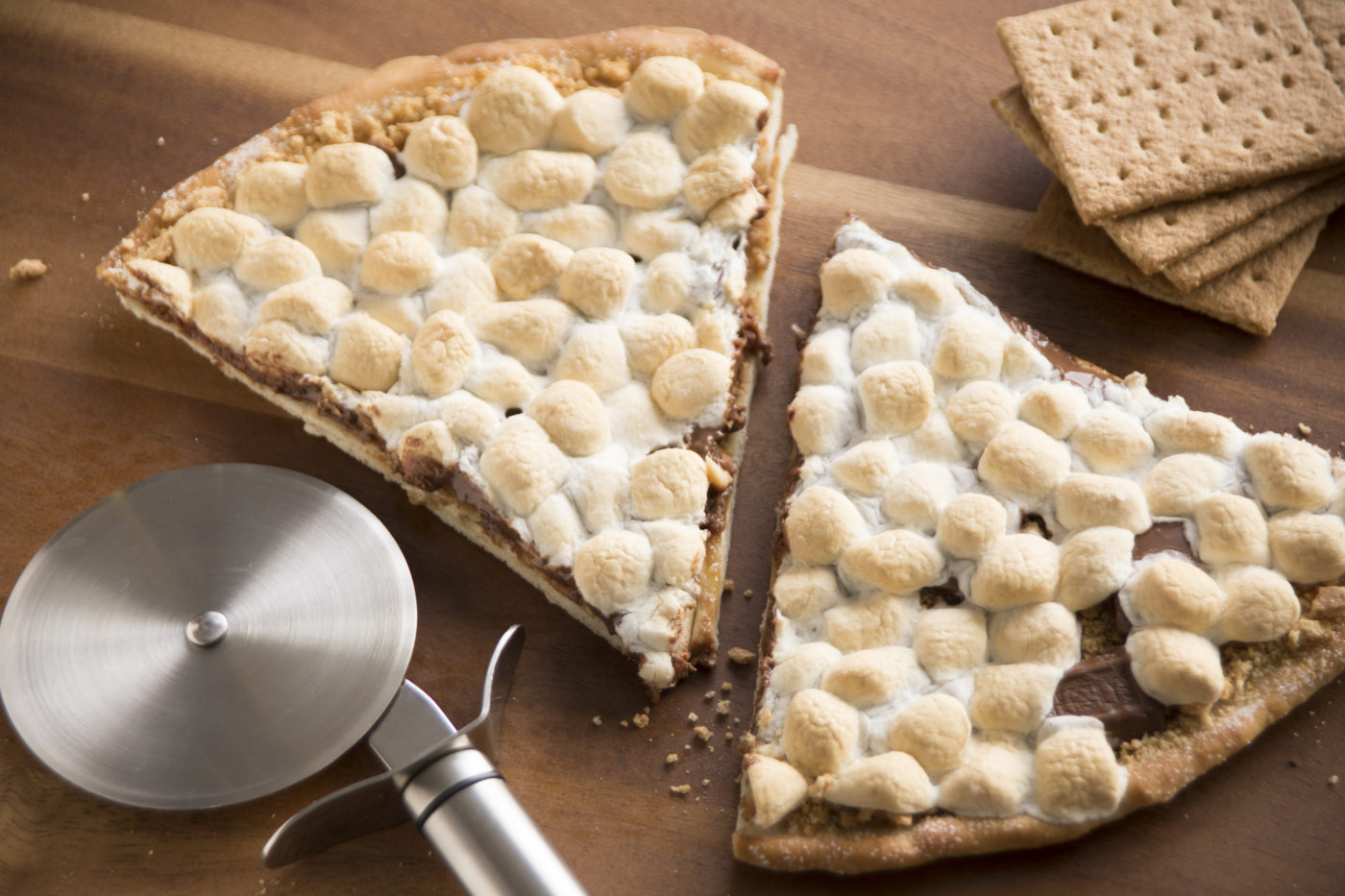 S'mores Pizza

Delicious ingredients make this pizza a delight!
Ingredients
9 Rhodes Yeast Dinner Rolls, thawed to room temperature
1/2 tablespoon butter, melted
1 tablespoon sugar
5 graham crackers, crumbled
3 cups mini marshmallows
15 snack size milk chocolate bars, broken into smaller pieces
Instructions
Spray counter lightly with non-stick cooking spray. Roll combined rolls into a 13-14 inch circle. Place on a sprayed 12 inch pizza pan. Poke dough several times with a fork to prevent bubbles from forming. Bake at 350 degrees F 10 minutes.
Remove from oven and brush with butter. Sprinkle edges with sugar. Sprinkle graham cracker crumbs evenly over pizza. Top with chocolate pieces and then marshmallows.
Return to oven 13-15 minutes or until chocolate is melted and marshmallows are golden. Slice with pizza cutter sprayed with non-stick cooking spray.