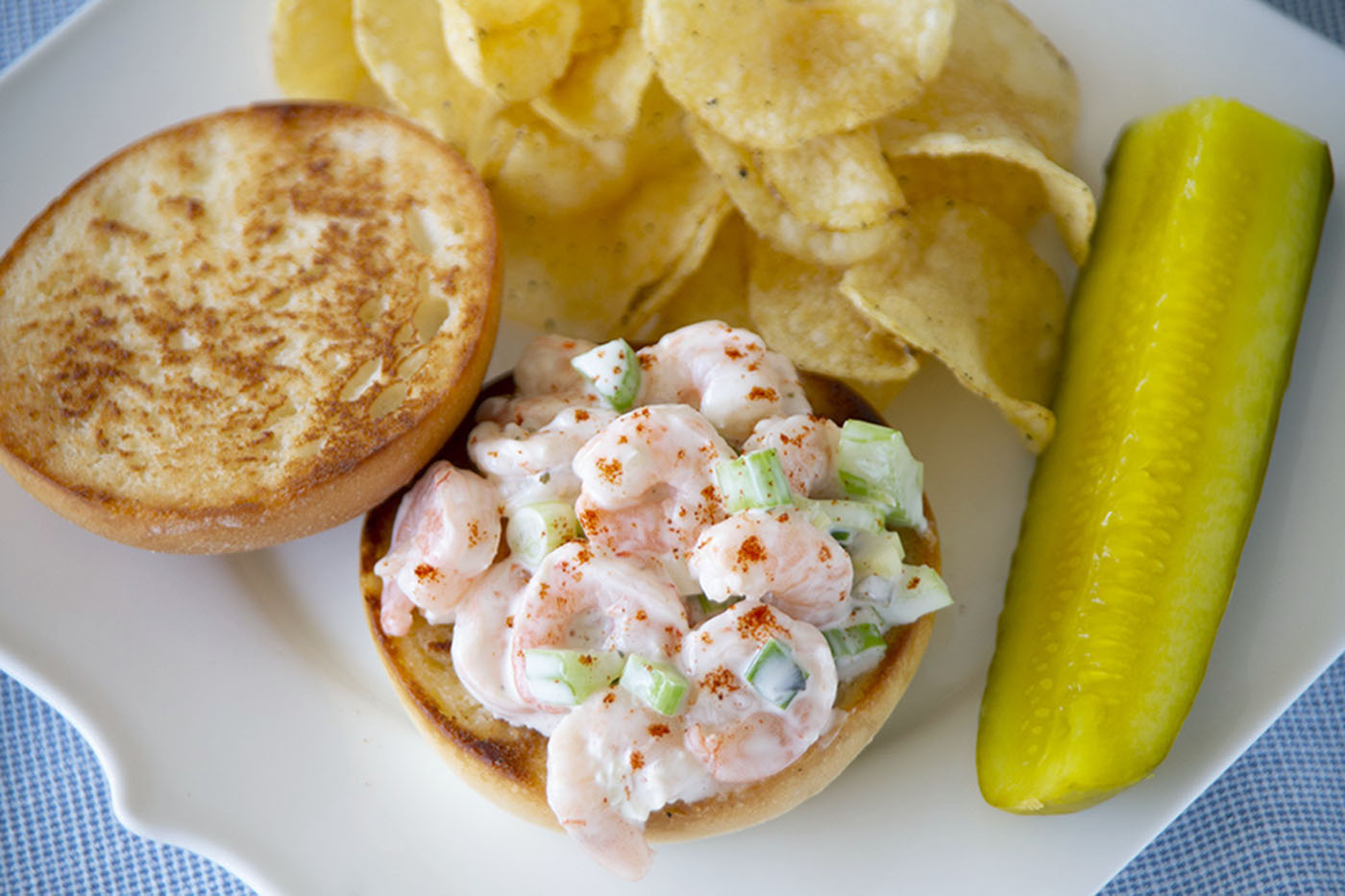 Shrimp Roll Slider
Bring the flavors of New England to your home with this simple slider.
Ingredients
12 Rhodes Warm & Serve Soft White Rolls, baked according to directions on package
Butter
2 cups small cooked shrimp
1/2 cup green onion, chopped
1 cup celery, diced
1/4-1/2 cup tartar sauce, to taste
Paprika
Instructions
Cut each roll in half. Brush with butter and broil in oven for around 2 minutes, until golden brown.
Mix together shrimp, onions, celery and tartar sauce. Place mixture on toasted roll and garnish with paprika.