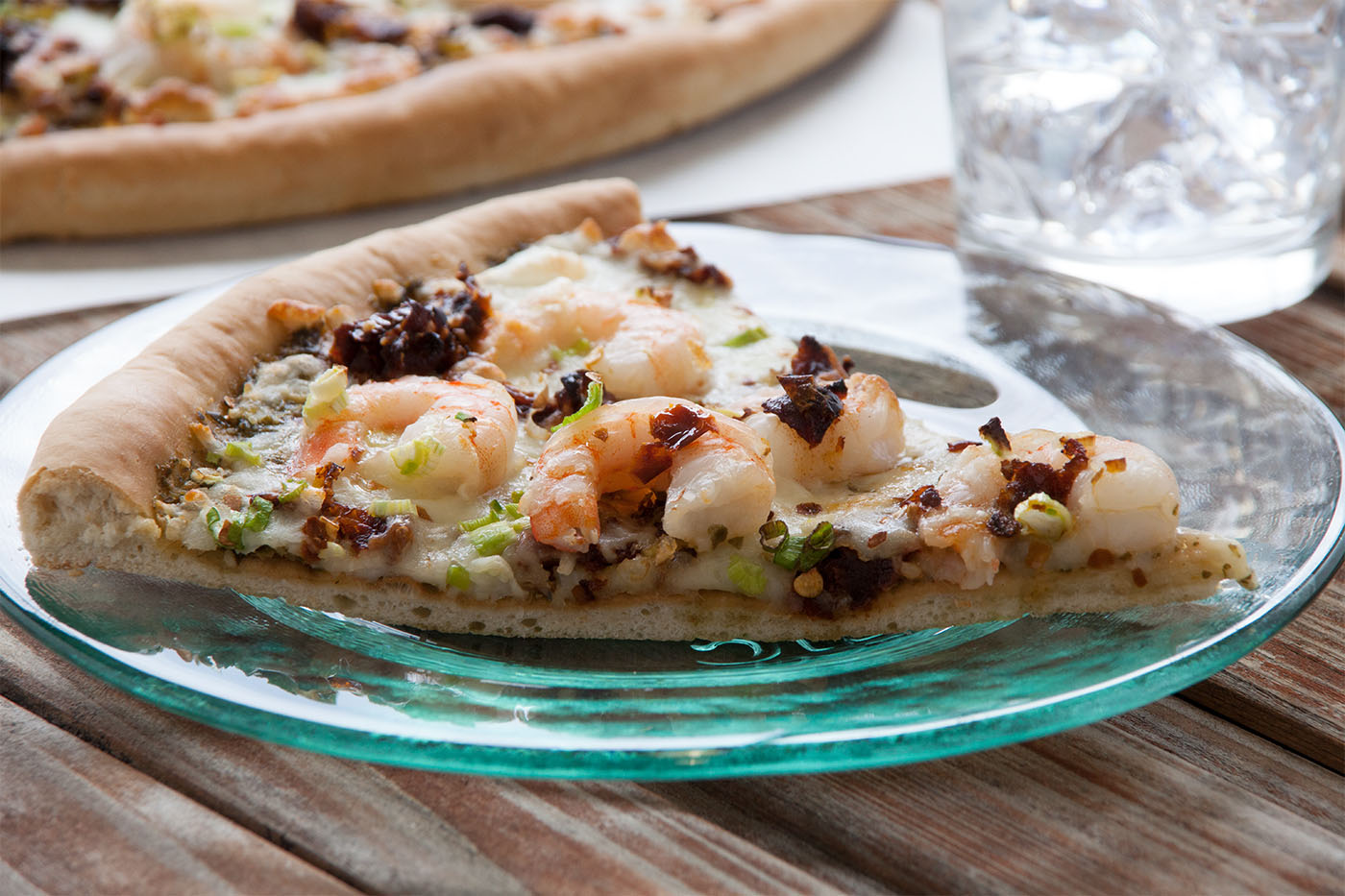 Shrimp Pesto Pizza
This combination of shrimp and pesto make for a tasty seafood pizza.
Ingredients
8 Rhodes Yeast Texas Rolls or 12 Rhodes Yeast Dinner Rolls, thawed and risen
1/3 cup pesto sauce (recipe below)
2 cups grated mozzarella cheese
8 ounces shrimp, cooked and peeled
1/2 cup chopped sun-dried tomatoes, softened
1/4 cup minced green onion
1/4 teaspoon crushed red pepper flakes
Instructions
Spray counter lightly with non-stick cooking spray. Combine rolls into a ball. Roll into a 16 inch circle. Place on a 15 inch sprayed pizza pan. Poke several times with a fork to prevent bubbles from forming. Bake at 400 degrees F 10 minutes. Remove from oven. Spread with pesto.
Sprinkle with 1-cup cheese. Top with shrimp and tomatoes. Sprinkle with remaining cheese, onion, and pepper flakes. Bake at 400 degrees F 10-15 minutes.
PESTO:
2 cups lightly packed fresh basil leaves
1/2 cup olive oil
1 cup Parmesan cheese
1 clove garlic, minced
Place all ingredients in blender. Blend until smooth, adding more oil if needed. (If made ahead, cover and chill up to 5 days, or freeze.) Makes 1 1/2 cups.