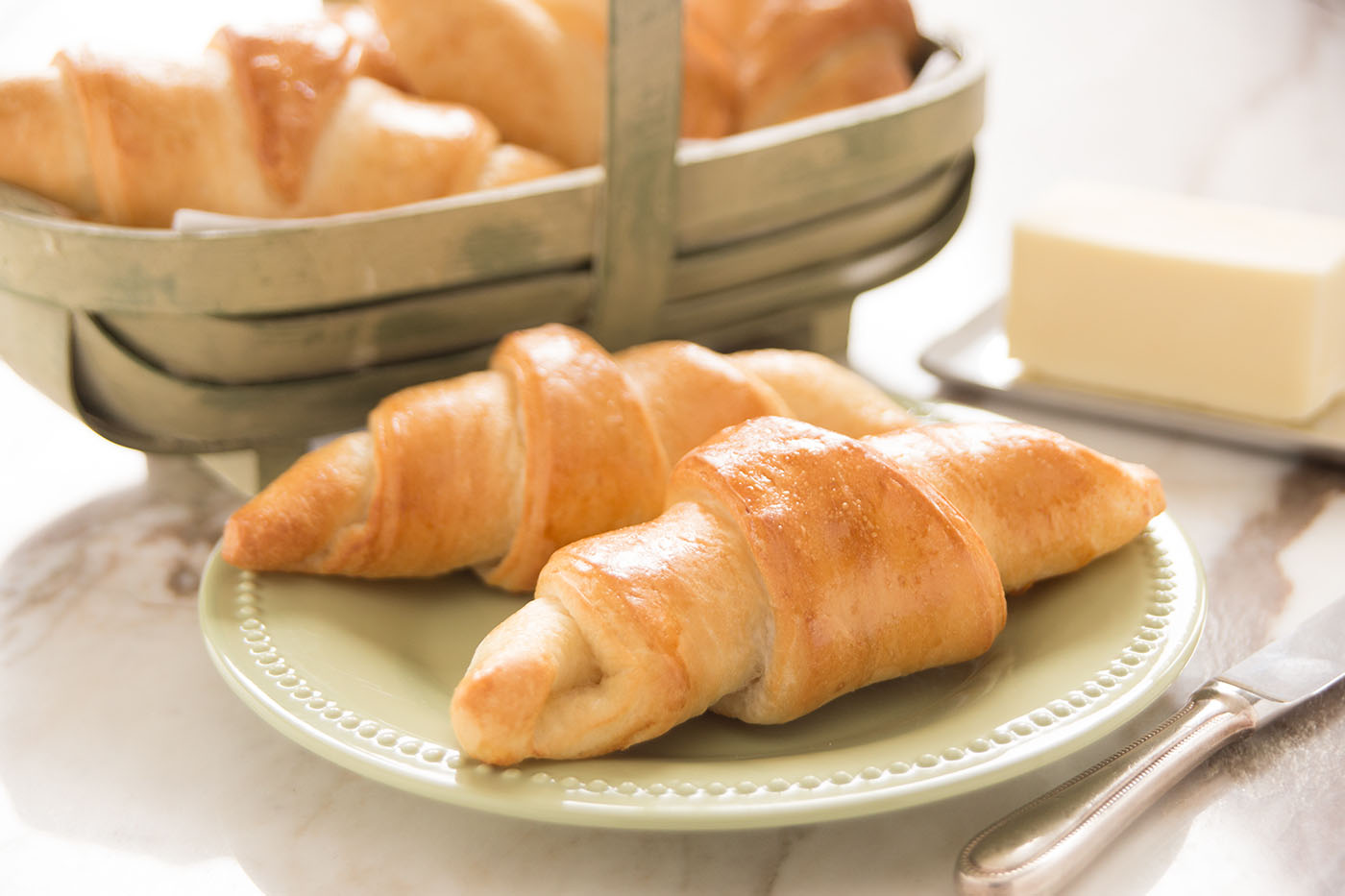 Rhodes Crescent Rolls
The perfect roll for a perfect meal!
Ingredients
12 Rhodes Yeast Dinner Rolls, thawed to room temperature
2 tablespoons butter, softened
1 Tbsp butter, melted
Instructions
Spray counter lightly with non-stick cooking spray. Combine rolls and roll into a 18 inch circle. Cover with plastic wrap and let rest 15-20 minutes. Remove wrap and brush circle with softened butter. Cut into 12 equal pie shaped pieces. Roll each piece, starting at wide end and continuing down to point.
Place rolls on sprayed baking sheet, point underneath and curving sides into crescent shape. Cover with sprayed plastic wrap and let rise until double. Bake at 350 degrees F 10-12 minutes or until golden brown. Brush with melted butter.