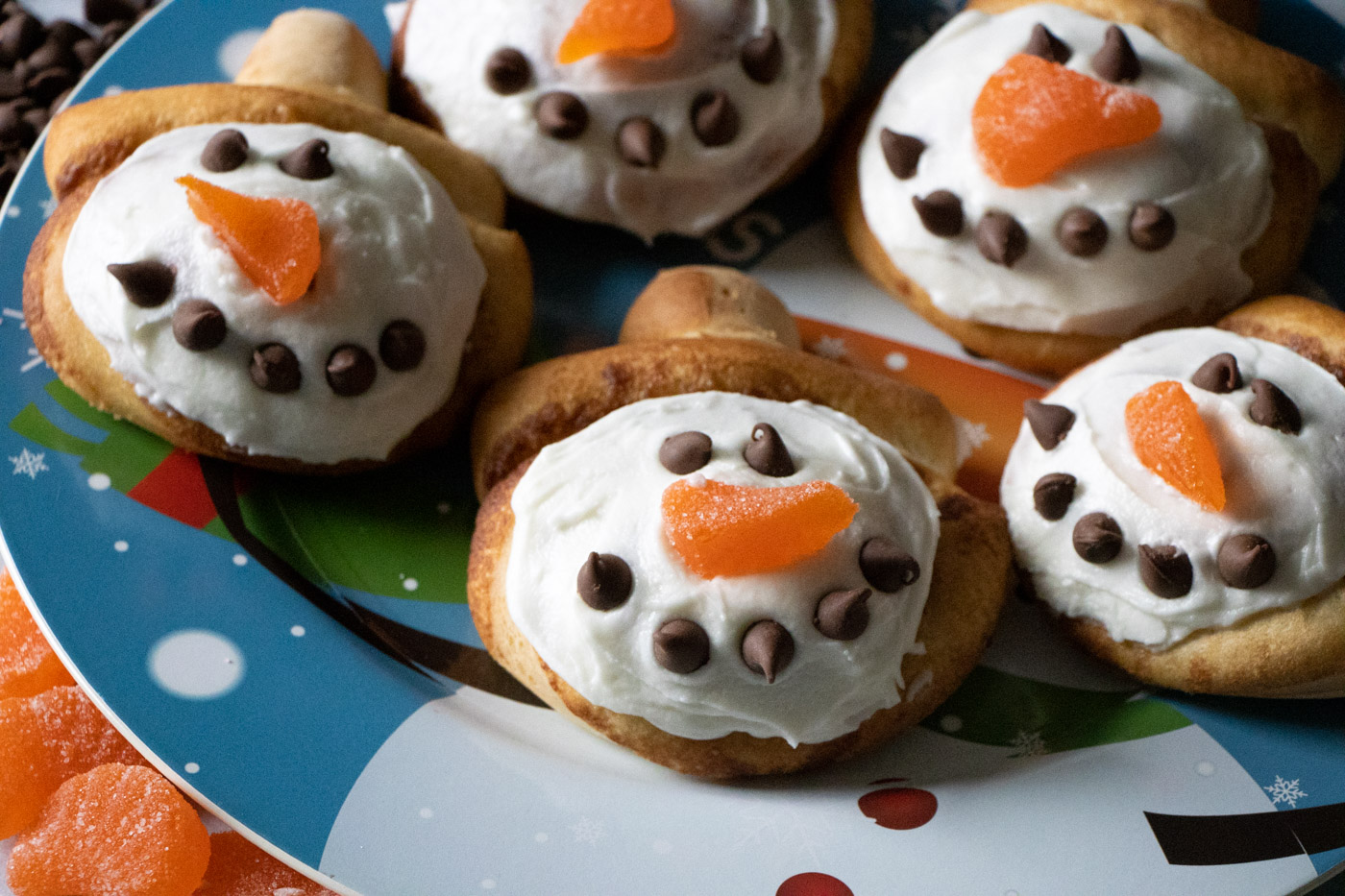 Frosty The Dough Man
As delicious as he is fun, Frosty The Dough Man is an easy winter treat.
Ingredients
Chocolate Chips
Black licorice pieces, optional
Instructions
Unwind 4 1/2 inches off of each cinnamon roll. Cut off and set aside.
Flatten each cinnamon roll slightly and place on a sprayed baking sheet.
Using some of the cut off dough, shape a hat for each one and place above each cinnamon roll.
Cover with sprayed plastic wrap and let rise 30-45 minutes (if using Anytime! Rolls you can omit this step).
Remove wrap and bake at 350°F 15-20 minutes or until golden brown (30 minutes if using the AnyTime! Rolls).
Frost with cream cheese icing and decorate with candies as desired.