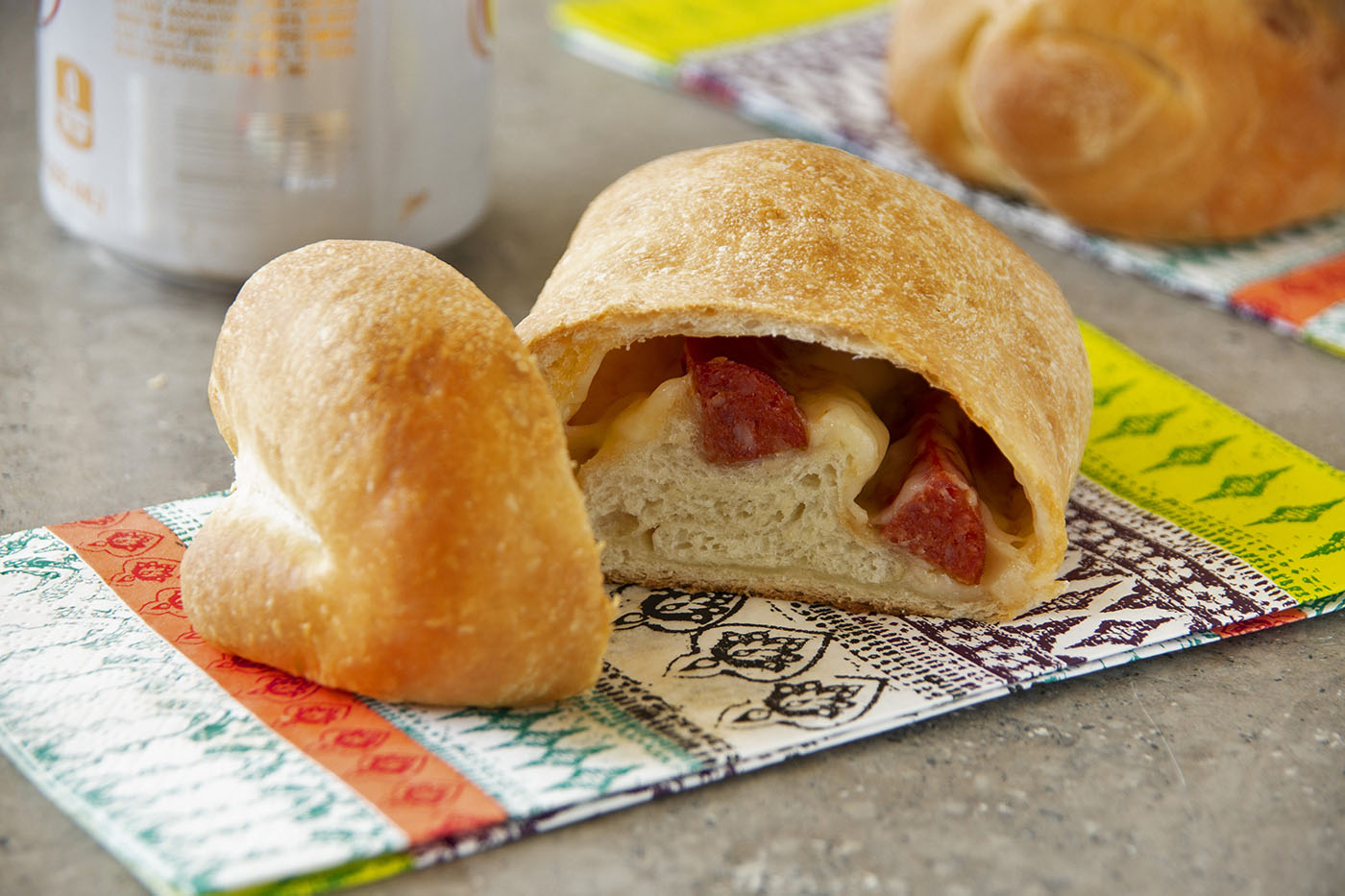 Pepperoni Rolls
A delicious and distinct dinner roll bundle, for an on the go meal that is found all over West Virginia and Southwestern PA.
Ingredients
16 Rhodes Yeast Dinner Rolls, dough thawed to room temperature
1 package of 2 pepperoni sticks
1 cup shredded mozzarella cheese
3 tablespoons olive oil
Instructions
Combine 2 rolls. Press into a 5 inch circle.
Quarter the pepperoni sticks lengthwise. Then cut the pieces in half to give you 16 equal pieces. Brush sticks with olive oil. Place two sticks in the center of the dough. Place two tablespoons cheese on top of the pepperoni.
Fold the dough over the pepperoni sticks lengthwise, then fold the ends in and pinch to seal. Place seam side down on a sprayed baking pan. Cover with sprayed plastic wrap and let rise for 30 minutes.
Remove wrap and brush with remaining olive oil. Bake at 350ºF for 15-20 minutes until golden brown.