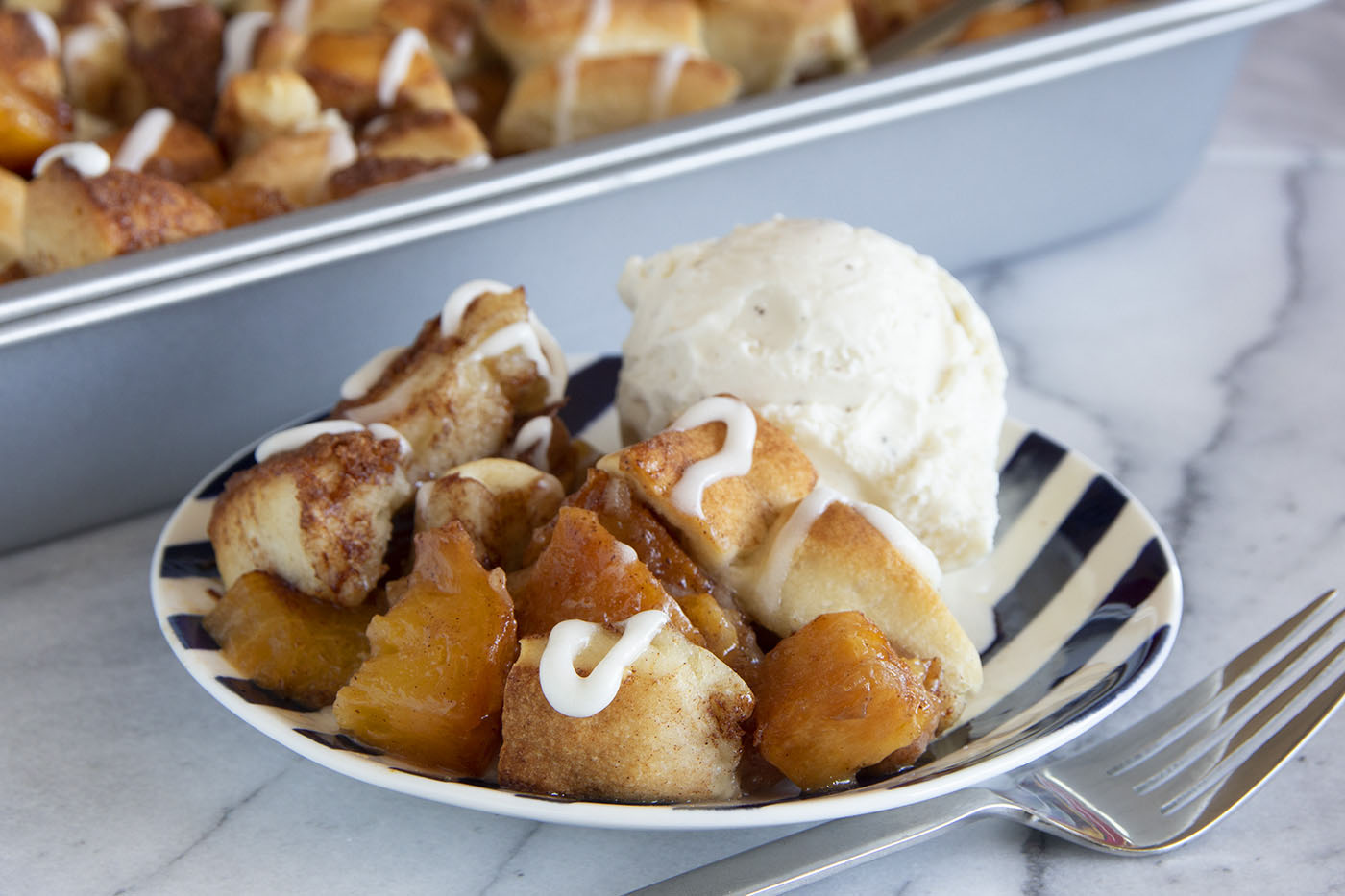 Peach Cobbler
Fresh peaches made sweeter with cinnamon rolls.
Ingredients
8 large peaches, peeled and pitted
4 Tbsp sugar
2 Tbsp corn starch
1 Tbsp cinnamon
1/2 cup butter, cut into small cubes
Instructions
Peel and slice peaches. Places peaches in a saucepot and place on stove at high heat for 3 minutes, or until you hear the peaches sizzle.
In a small bowl, whisk sugar, corn starch and cinnamon together. Sprinkle mixture over peaches and stir until the peaches are coated.
Place peaches in a sprayed 9×13-inch pan. Cut frozen cinnamon rolls into sixths and sprinkle over the peaches. Then evenly distribute butter cubes over the cinnamon rolls and peaches.
Bake at 350ºF for 35-45 minutes or until browned and bubbly.