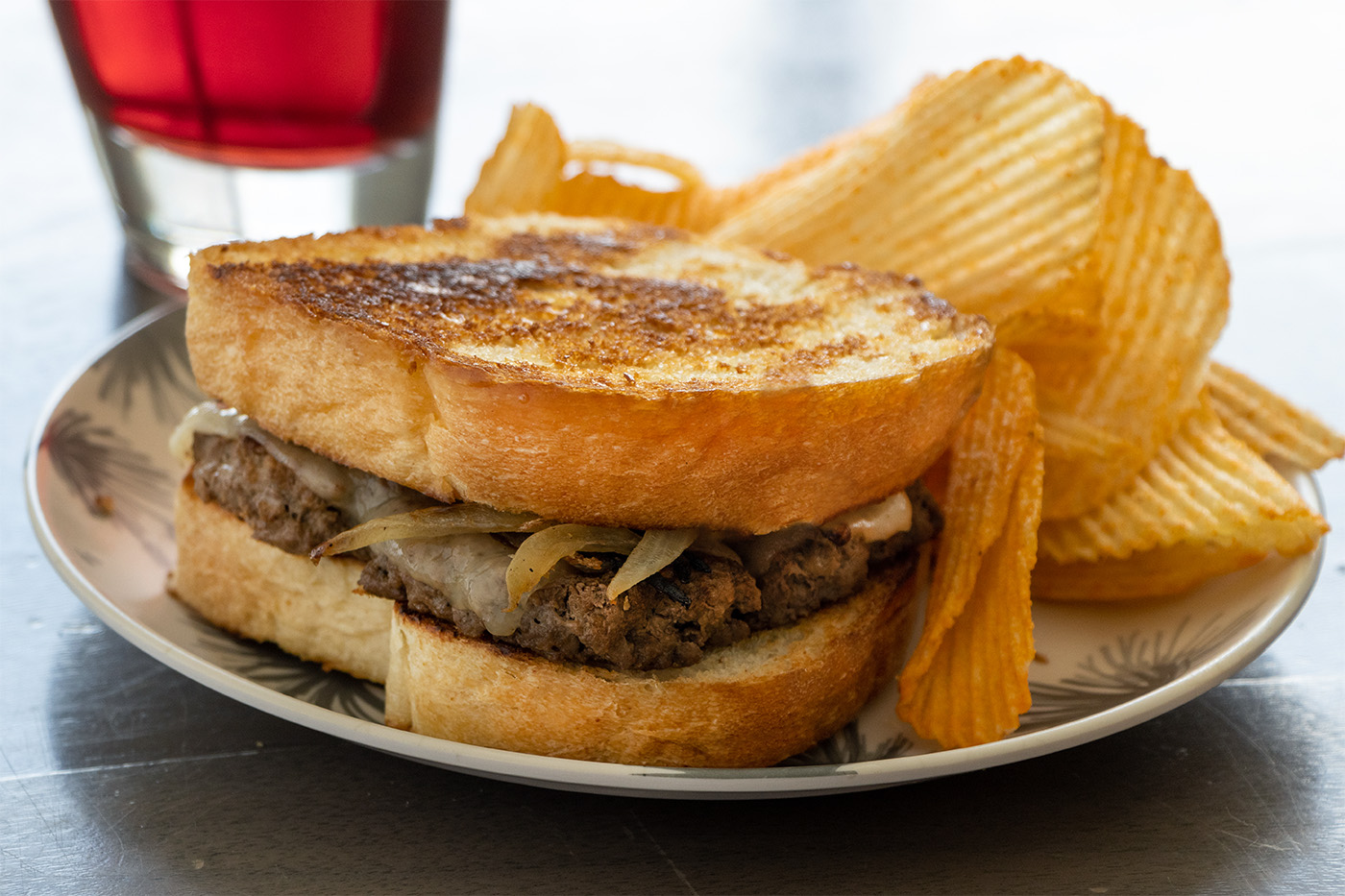 Patty Melt
Make your patty melts even more delicious with thickly sliced, fresh baked bread from Rhodes!
Ingredients
1 loaf Rhodes Bread, baked and sliced into 8 slices
1 pound ground beef
1 onion, peeled, sliced thin
1 Tablespoon butter
1 teaspoon salt
1 teaspoon black pepper
1/2 teaspoon garlic powder
1/8 cup Worchestershire sauce
5 Tablespoons butter, divided
4 slices Swiss cheese (use more, if desired- can also substitute American cheese)
Thousand Island dressing(optional, if desired)
Bake bread according to package directions. Let bread cool completely then slice thickly into 8 slices.
Thinly slice the onion. Melt 1 Tablespoon butter on a skillet or griddle. Cook onions slices on medium heat for 20-25 minutes, stirring occasionally until caramelized. Set aside.
Meanwhile, season ground beef with salt, pepper, garlic powder and Worcestershire sauce. Mix well. Shape meat into 4 square patties (to fit the shape of bread). Grill beef patties on the griddle; about three minutes per side.
Butter the bread. Place butter side down on skillet to toast.
Place burger onto the non-buttered side, then add cheese, onions and Thousand Island dressing.
Place a slice of bread on top of the cheese (toasted side out). Slice patty melts in half, and serve with additional Thousand Island dressing or ketchup to dip.