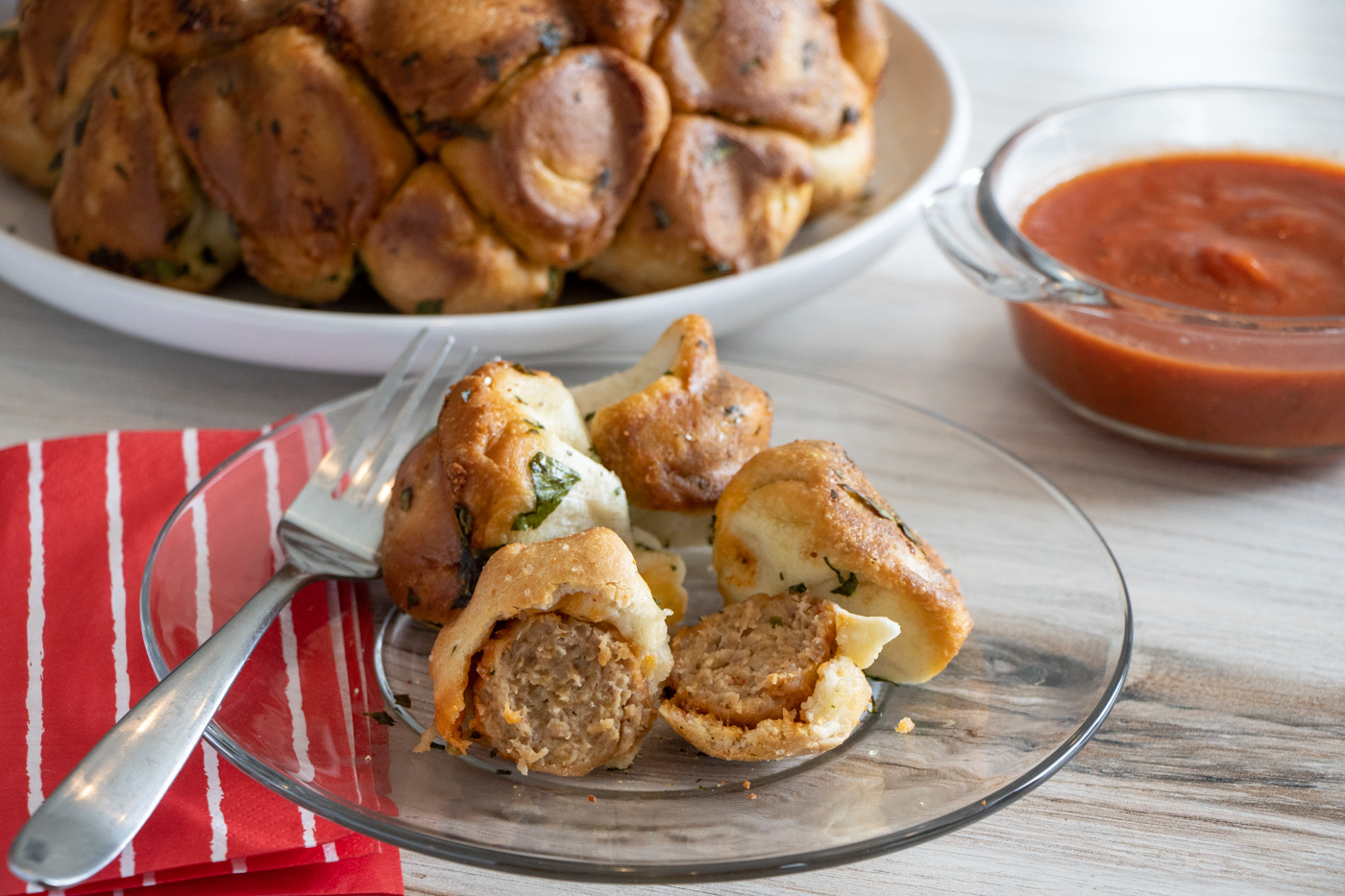 Cheesy Meatball Pull Apart
A meatball dinner hearty enough to fill the hungriest family's bellies!
Ingredients
18 Rhodes White Dinner Rolls, dough thawed to room temperature
36 frozen meatballs
2 cups marinara
1/2 cup butter, melted
1 Tablespoons garlic salt
2 cups mozzarella, shredded
1 Tablespoon freshly chopped parsley (or 1 teaspoon dried)
Instructions
Microwave frozen meatballs for 5 minutes. Stir halfway through. Add 1/2 cup marinara onto the meatballs and stir to coat.
Cut each roll in half. Stretch the roll half using your hands to a 4-inch circle.
Place 1 Tablespoon of shredded mozzarella in the center of each dough circle. This should use all of the cheese, distribute the cheese so to fill all of the dough circles.
Place a meatball on top of each pile of mozzarella. Wrap each dough circle over the mozzarella and meatball. Pinch the dough to close.
Combine melted butter, garlic salt, and parsley.
Spray a bundt pan with nonstick spray. Roll each dough wrapped meatball in the garlic butter and place in the bundt pan.
Pour remaining garlic butter over the meatball pull-apart in the bundt pan.
Bake at 350ºF for 45-50 minutes or until dark golden brown on top. Invert onto a serving platter and serve with heated marinara.