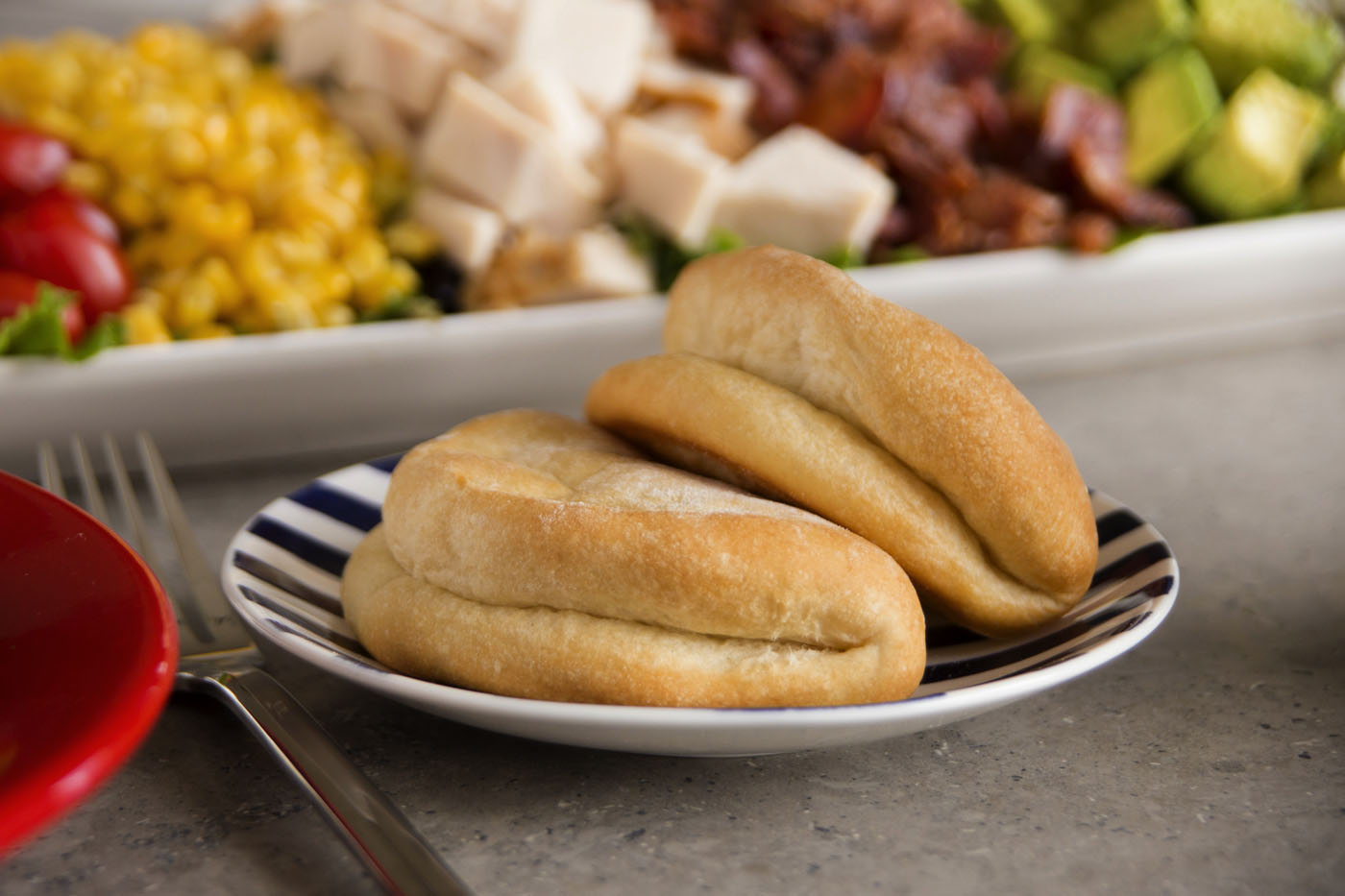 Parkerhouse Rolls
This tried and true favorite will bring warm memories to any table.
Ingredients
12 Rhodes Yeast Dinner Rolls, thawed but still cold
2 tablespoons butter, melted
Instructions
Flatten each roll with the palm of your hand. Brush center with melted butter. Fold in half pressing edges together slightly. Place on sprayed baking sheet.
Cover with sprayed plastic wrap. Let rise until double in size. Remove wrap and bake at 350 degrees F 15-20 minutes or until golden brown.