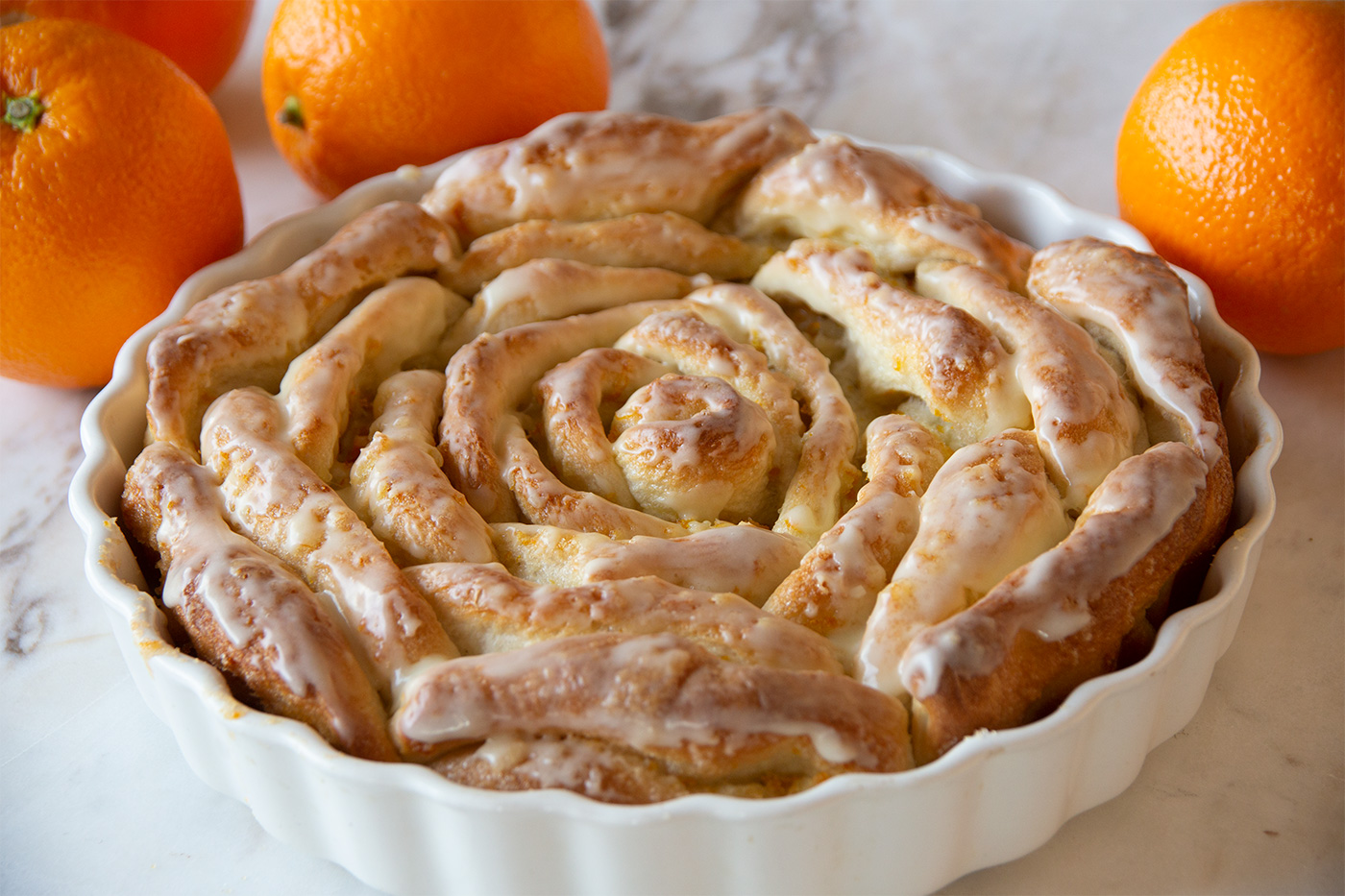 Orange Blossom
This fun and sweet bread not only looks great but tastes wonderful too.
Ingredients
12 Rhodes Yeast Dinner Rolls or 1 loaf Rhodes White Bread, dough thawed but still cold
grated zest of 1 orange
1/2 cup sugar
1/4 cup butter or margarine, melted
Citrus Glaze:
1 cup powdered sugar
1 tablespoon butter or margarine
2 -3 tablespoons fresh orange juice
Instructions
Cut each dinner roll in half or cut bread dough into into 24 equal pieces. Mix sugar and orange zest together. Stretch each dough piece to about three inches and dip into melted butter, then zest and sugar mixture. With beginning piece, wrap around finger and place in center of a sprayed 9-inch round baking pan. Surround the center bud in a spiral pattern with remaining pieces. Cover with plastic wrap and let rise until double in size.
Remove plastic wrap and bake at 350 degrees F 20-25 minutes. Combine ingredients for citrus glaze and drizzle or brush over orange blossom while still warm.