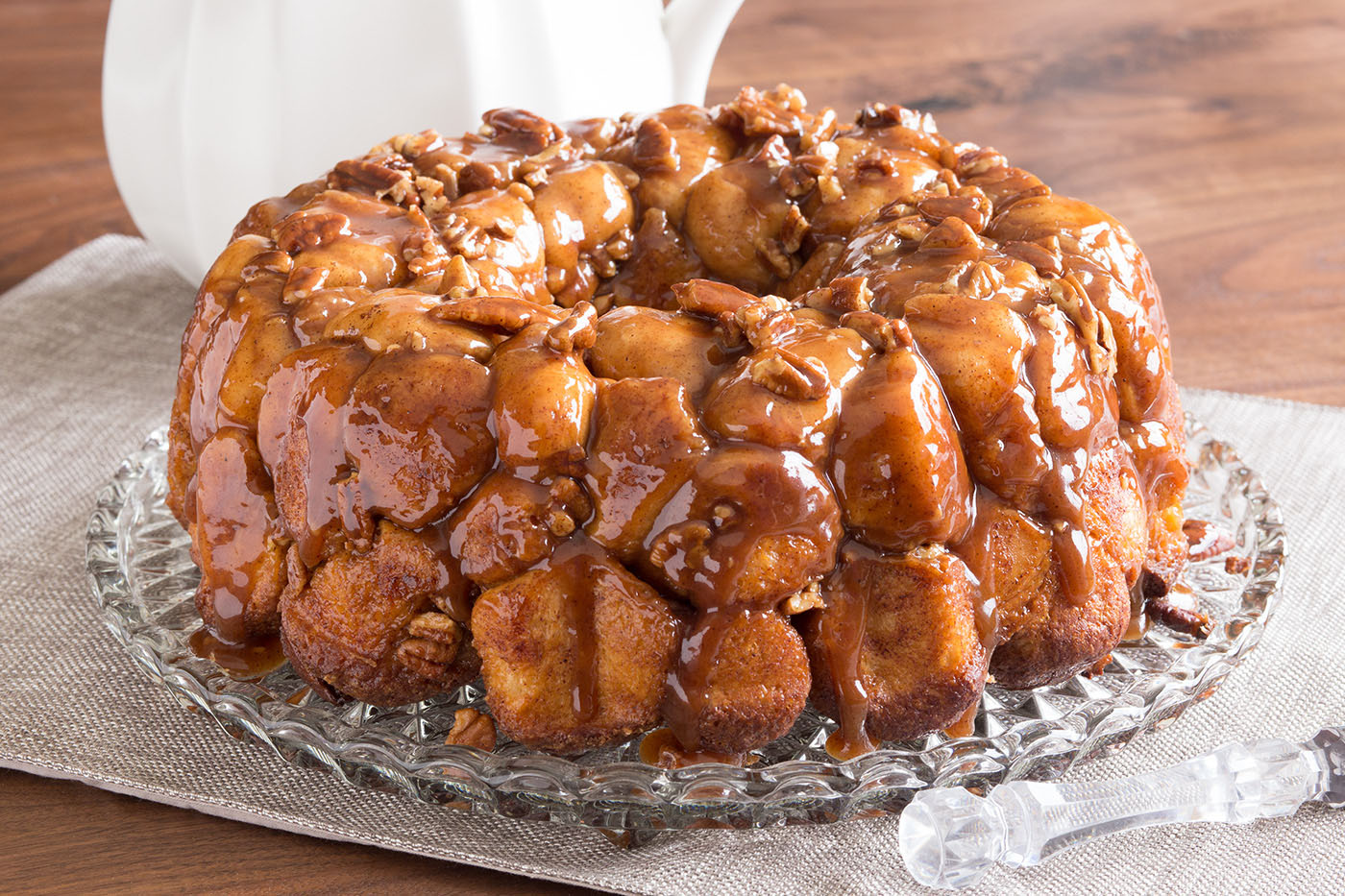 Nutty Rum Pull-Apart
The delicious flavor of rum adds the perfect touch to this sweet and tasty pull apart.
Ingredients
24 Rhodes Dinner Rolls, dough thawed but still cold
1 cup pecan pieces
1/2 cup sugar
1 tablespoon cinnamon
1 cup packed brown sugar
3/4 cup butter
1/3 cup heavy whipping cream
1 tablespoon rum extract
sea salt, if desired
Instructions
Cut rolls into 4 equal pieces and set aside. Place 1/3 of pecans in the bottom of a well sprayed bundt pan. In a medium size bowl, mix sugar and cinnamon. Drop roll pieces into sugar mixture about 8 or 10 at a time, and coat pieces well. Arrange half of coated roll pieces over pecans in pan. Sprinkle another third of pecans over roll pieces. Arrange remaining roll pieces over pecans. Sprinkle with any left over sugar mixture and remaining pecans.
Combine brown sugar, butter and cream in a sauce pan over medium heat, stirring while melting. Boil for 1 minute stirring constantly. Remove from heat and stir in rum extract. Pour hot sauce evenly over roll pieces. Cover with plastic wrap and let rise until dough reaches top of pan.
Remove wrap and bake at 350 degrees F 30-35 minutes. Cover with foil last 10 minutes if needed to prevent over browning. Remove from oven and let rest 5 minutes before carefully inverting onto platter. Sprinkle with sea salt, if desired.