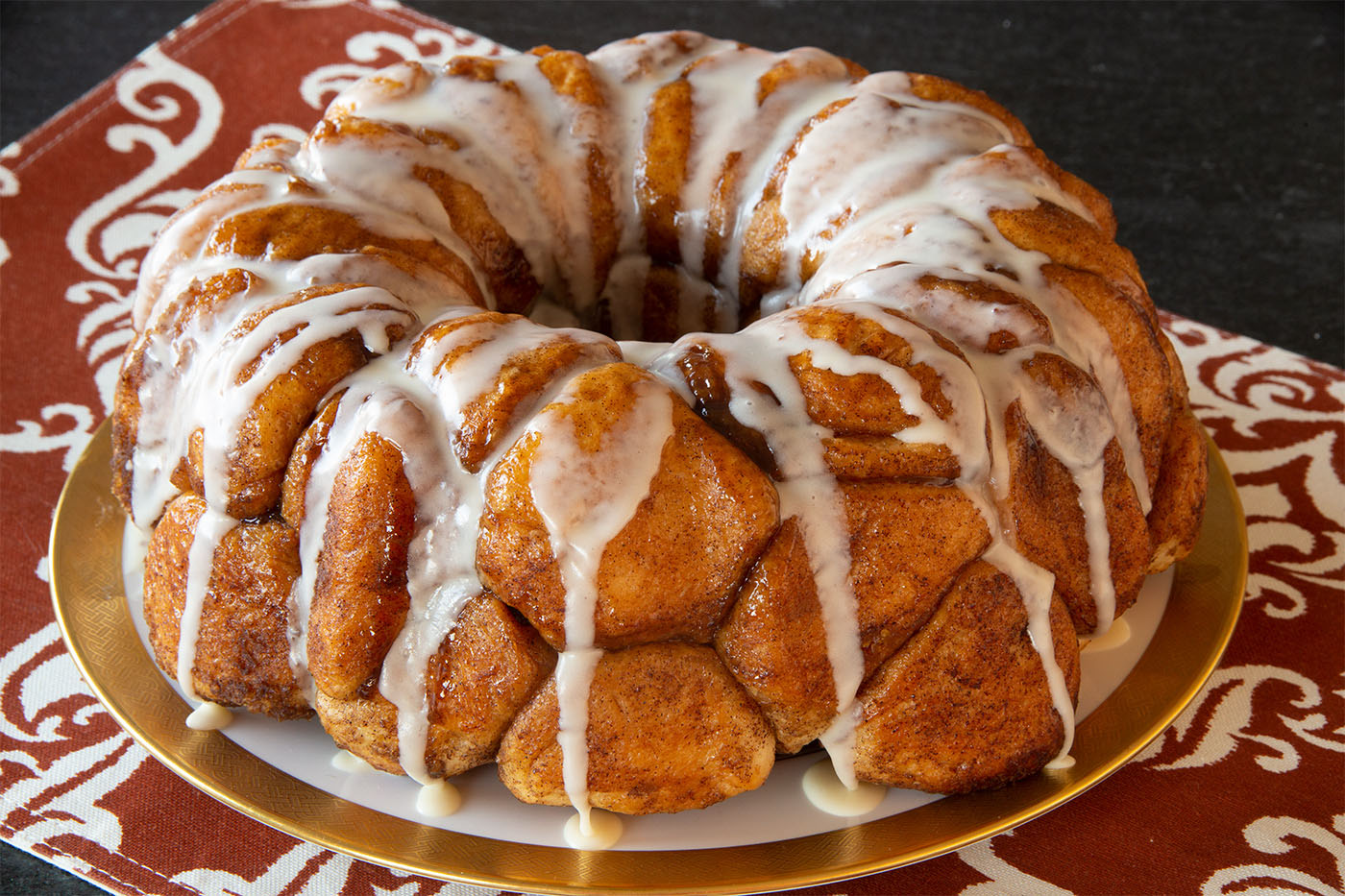 Monkey Bread

Nothing is more tempting than this classic, sticky and sweet Monkey Bread. Pull it apart or sliced it up; either way it will disappear before your eyes.
Ingredients
24 Rhodes White Dinner Rolls, dough thawed to room temperature
3/4 cup brown sugar
1/2 cup butter, melted
1 Tbsp cinnamon
1 cup powdered sugar
2 Tbsp heavy cream
1 tsp vanilla
Instructions
Cut each roll in half. Combine brown sugar and cinnamon in a bowl.
Roll each roll piece first in butter and then in cinnamon sugar. Layer pieces in a bundt pan sprayed with nonstick spray. Pour remaining butter and sugar over the top of the rolls.
Cover with sprayed plastic wrap and let rise for 30 minutes.
Bake at 350ºF for 30 minutes. While baking combine icing ingredients. Invert bundt pan to serve and drizzle icing over the top of the Monkey Bread.