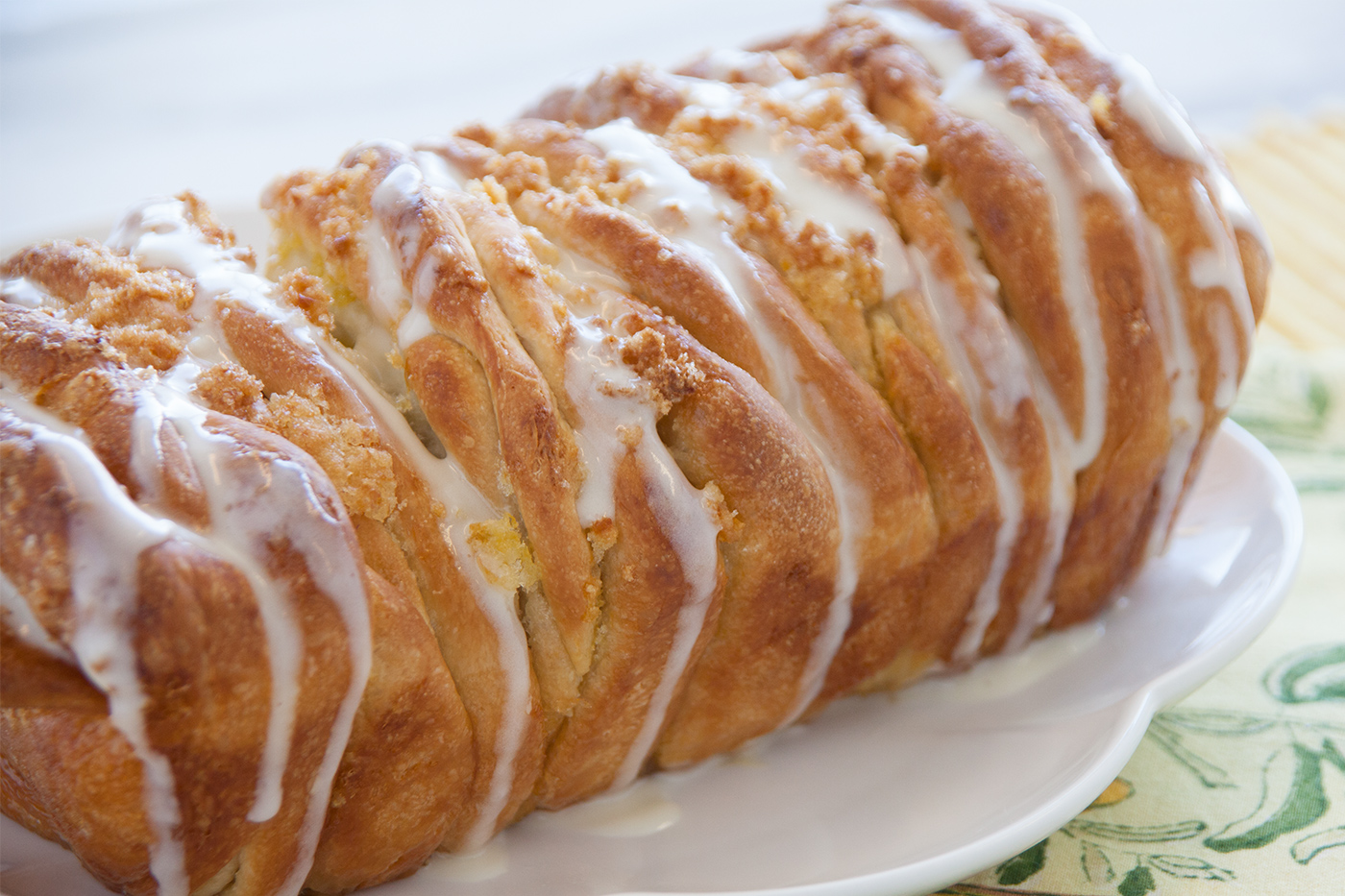 Lemon Slices
The tangy taste of lemon makes this a great addition to any meal.
Ingredients
12 Rhodes Dinner Rolls (or 1 loaf Rhodes White Bread, cut into 12 pieces), dough thawed but still cold
1/2 cup sugar
grated zest from 3 lemons
1/3 cup butter, melted
Lemon Glaze:
2 ounces cream cheese, softened
1 tablespoon fresh lemon juice
1/3 cup powdered sugar
Instructions
Cut each roll in half and press each half into a 3×3-inch oval.
Combine lemon zest and sugar. Dip each oval into the melted butter and then press into the sugar, zest mixture. Line them up in a sprayed 9×5-inch loaf pan, each piece on its edge to make a loaf shape.
Cover with plastic wrap and let double in size. Remove wrap and bake at 350 degrees F 25-30 minutes. Cover with foil last 5-10 minutes, if necessary, to prevent over browning.
Remove from pan to cool. Combine glaze ingredients and spread over warm lemon slices.