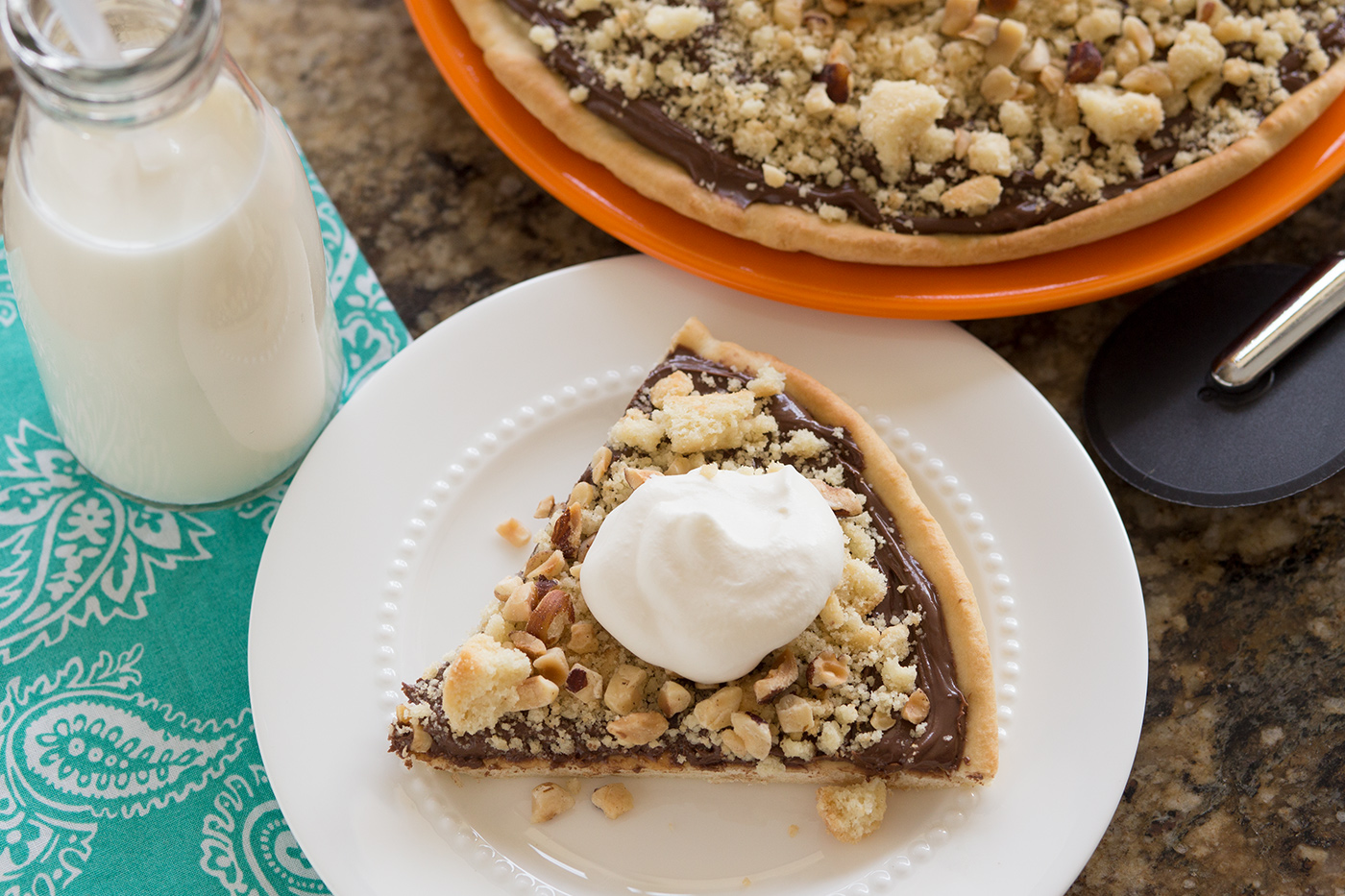 Hazelnut Shortbread Pizza
Try this fun new twist on a dessert pizza. It's sure to be a new favorite!
Ingredients
6 Rhodes Dinner Rolls, dough thawed to room temperature
1/2 cup Nutella
1/2 cup crumbled shortbread cookies
3 tablespoons chopped hazelnuts
whipped cream, if desired
Instructions
Spray counter lightly with non-stick cooking spray. Combine rolls and roll into an 11-inch circle. Place in a sprayed 9-inch round pan. Poke with a fork several times to prevent bubbles from forming.
Bake at 350 degrees F 10-15 minutes or until lightly golden brown.
Remove from oven and place on cooling rack. Spread Nutella over cooled crust. Sprinkle crumbled cookies over Nutella and top with hazelnuts. Serve with a dollop of whipped cream if desired.