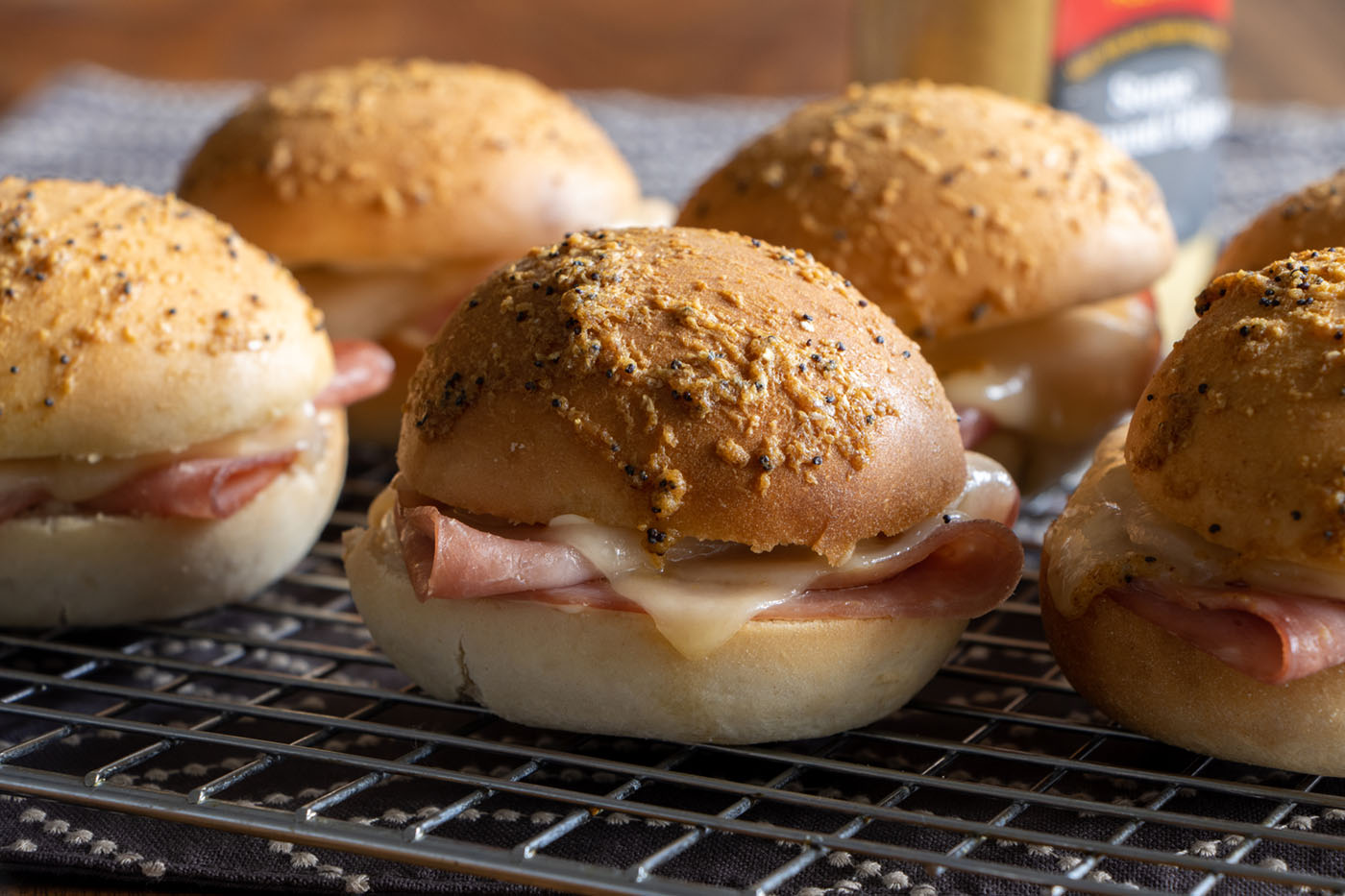 Ham and Cheese Sliders
Rhodes Yeast Dinner Rolls or Warm & Serve Dinner Rolls are the perfect size for these tasty sliders. Bake up a batch for your next meal.
Ingredients
6 Rhodes Dinner Rolls or Warm & Serve™ Soft White Rolls
6 slices ham
6 slices Swiss cheese
2 Tablespoons mayonnaise
1/2 teaspoon poppy seeds
1 teaspoon mustard
2 tablespoons butter, melted
1 teaspoon minced dried onion
1/4 teaspoon Worcestershire sauce
Instructions
If using Yeast Dinner Rolls, bake following instructions on package and let cool. If using Warm & Serve Soft White Rolls just thaw them.
Slice rolls in half sandwich like.
Spread mayonnaise on both insides of the rolls. Place a slice of ham and cheese inside each sandwich. Close rolls and place them into a baking dish close together.
Combine remaining ingredients in a small bowl and divide between rolls, covering tops.
Bake at 350 degrees F 10-13 minutes or until cheese is melted and tops are golden brown.