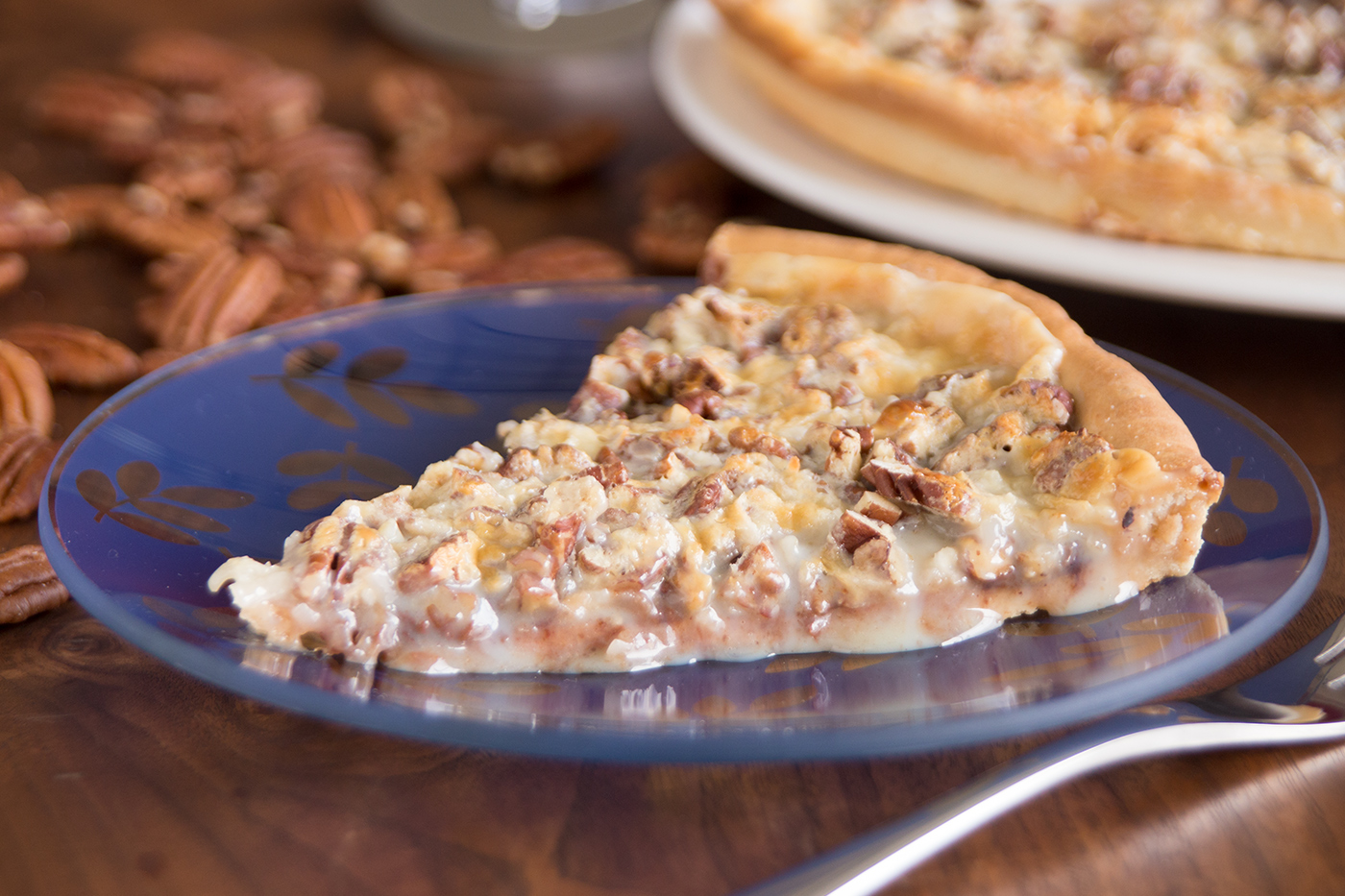 German Chocolate Pizza
This tastes as good as it looks and has all the ingredients of a German chocolate creation.
Ingredients
6 Rhodes Texas Rolls or 9 Rhodes Dinner Rolls, dough thawed to room temperature
1 cup milk chocolate chips
1 cup shredded coconut
1 cup chopped pecans
14 ounce can sweetened condensed milk
Instructions
Combine rolls into a ball. Roll into a 13-inch circle and place on a 12-inch sprayed pizza pan. Turn up the edges of the dough to form a ridge. Poke several times with a fork to prevent bubbles from forming.
Bake at 400 degrees F 5 minutes. Layer pre-baked crust with chocolate chips, coconut, and pecans. Drizzle with condensed milk.
Bake at 350 degrees F for 15-20 minutes.