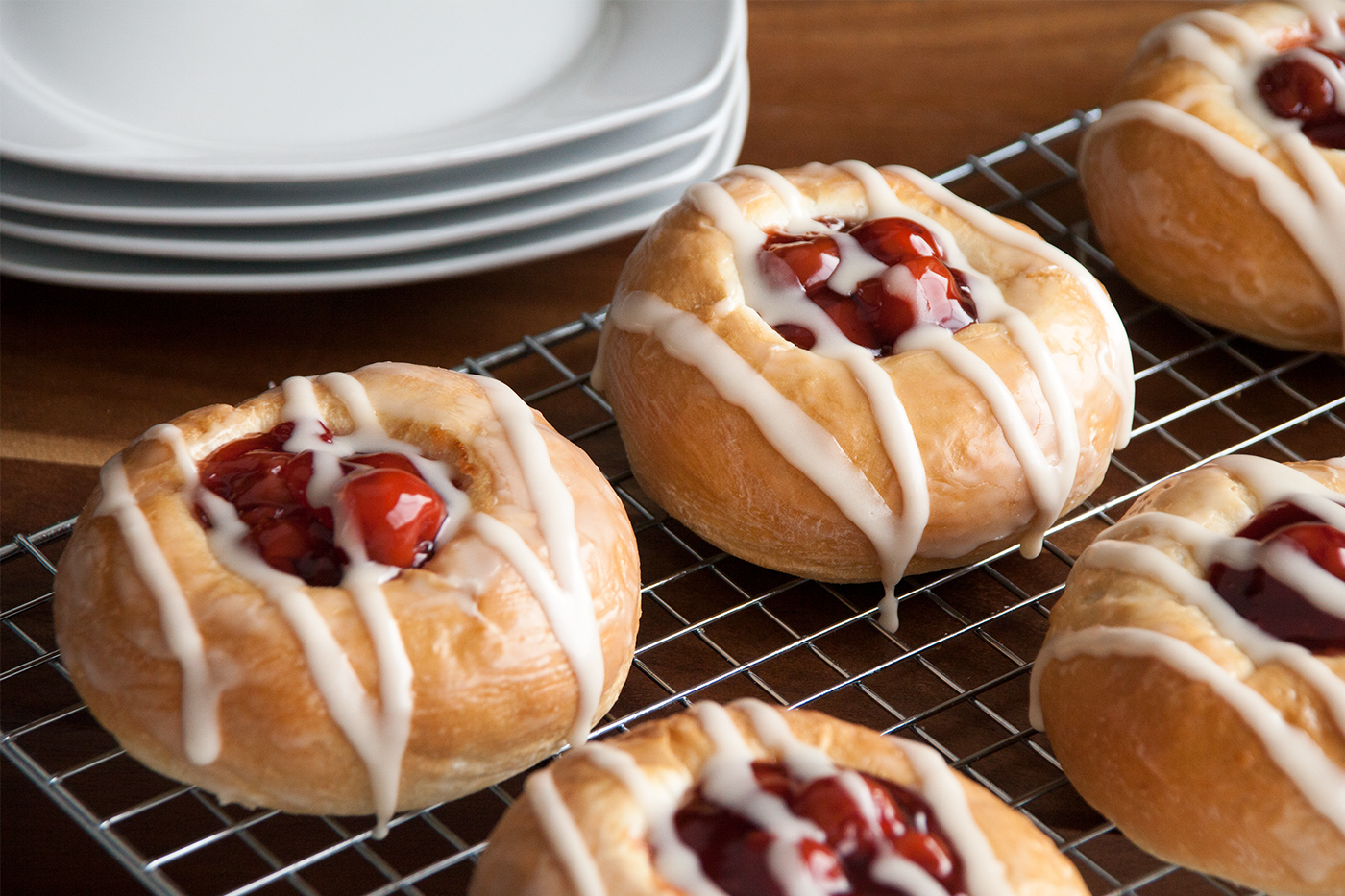 Fruit Kolachy Rolls
There is a reason these irresistible sweets originating in central Europe have been passed down through the generations. Using Rhodes dough makes them oh so easy to make!
Ingredients
12 Rhodes Texas Rolls or 24 Rhodes Dinner Rolls, dough thawed but still cold
1 can of your favorite pie filling or jam
1 cup powdered sugar
1 tablespoon butter, melted
1/2 teaspoon vanilla
2-3 tablespoons milk
1/4 teaspoon lemon extract
Instructions
Flatten each Texas roll or 2 Dinner Rolls combined into a 3-inch circle. Place circles on a large sprayed baking sheet. Cover with sprayed plastic wrap and let rise until double.
Remove wrap. With fingertips press indentation in the center of each roll. Spoon in 1 tablespoon of pie filling or jam.
Bake immediately at 350ºF for 15-20 minutes (check after 10 minutes and repress indentations and add more filling if desired).
Remove from pan to cooling rack. Combine powdered sugar, butter, vanilla, milk and lemon extract. Mix well. Brush each roll lightly with icing while still warm. After they have cooled, drizzle with remaining icing.