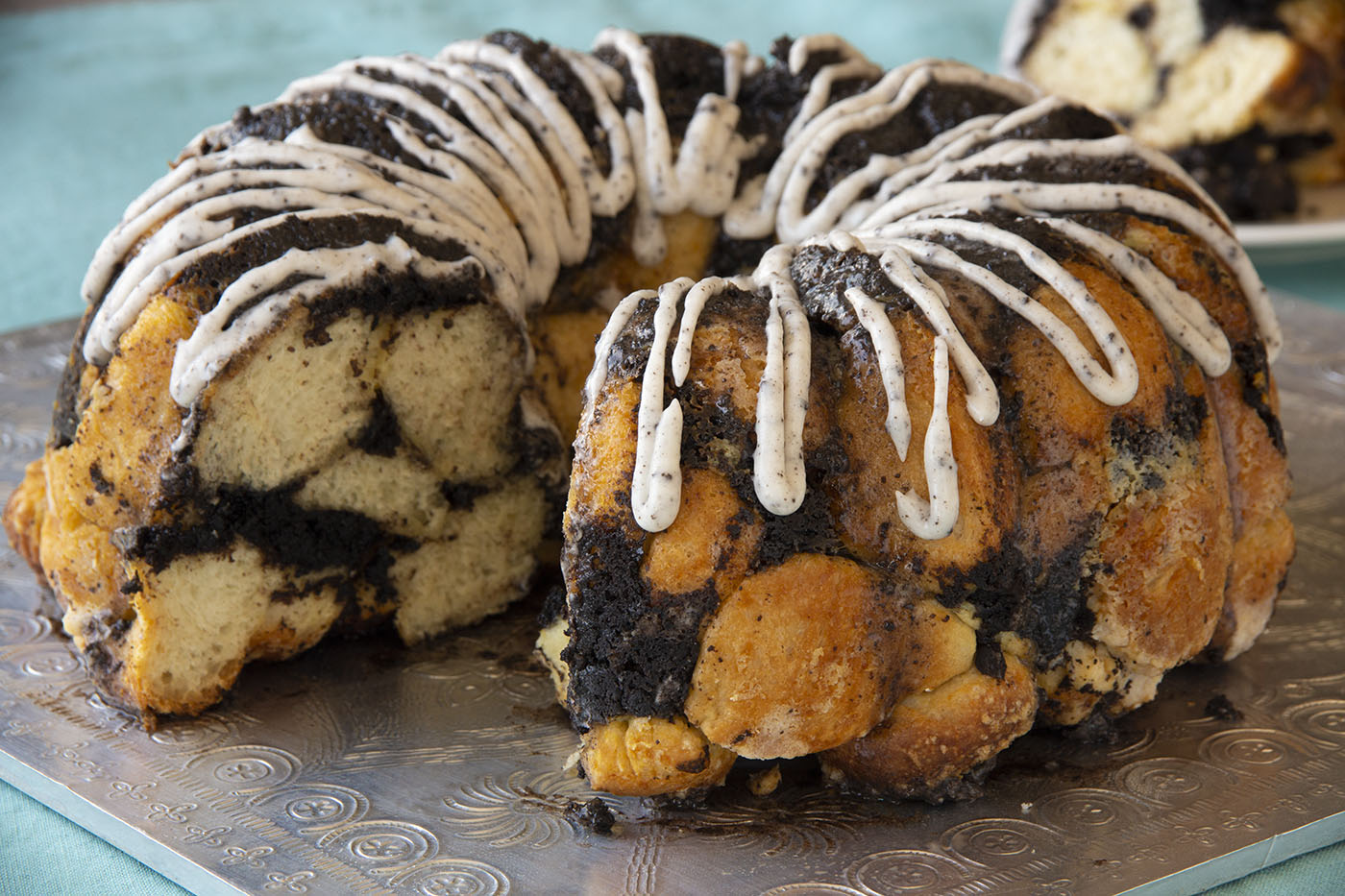 Cookies And Cream Pull-Apart
Bring together the flavors of cookies and cream in a delicious pull apart bundt. A beautiful presentation and decadent treat all in one dish.
Ingredients
24 Rhodes Dinner Rolls, dough thawed but still cold
1/2 cup butter, melted
2 boxes (4.2 ounces) cheesecake, vanilla or pudding mix of choice
24 crushed chocolate sandwich cookies, divided into thirds
3/4 cup heavy cream
Frosting:
1 cup powdered sugar
1 crushed chocolate sandwich cookie
3 to 4 Tablespoons heavy cream
Instructions
Cut each roll in fourths. Sprinkle 1/3 of the crushed cookies on the bottom of a well sprayed bundt pan. Dip each piece of roll in melted butter and then lightly in the pudding mix. Place half of the dough pieces in the bundt pan on top of the cookie crumbs.
Mix heavy cream with 1/2 a cup of crushed cookie bits. Sprinkle with remaining cookie bits and pour half of the heavy cream mixture over dough. Dip the remaining roll pieces in butter and pudding mix. Top with all remaining crushed cookies and heavy cream.
Cover with plastic wrap and let rise until just to the top of the pan. Remove wrap and bake at 350ºF 25-35 minutes. Cover with foil last 10 minutes to prevent over browning. Invert onto cooling rack and let cool. Combine frosting ingredients and mix well. Pipe frosting over the top as desired.