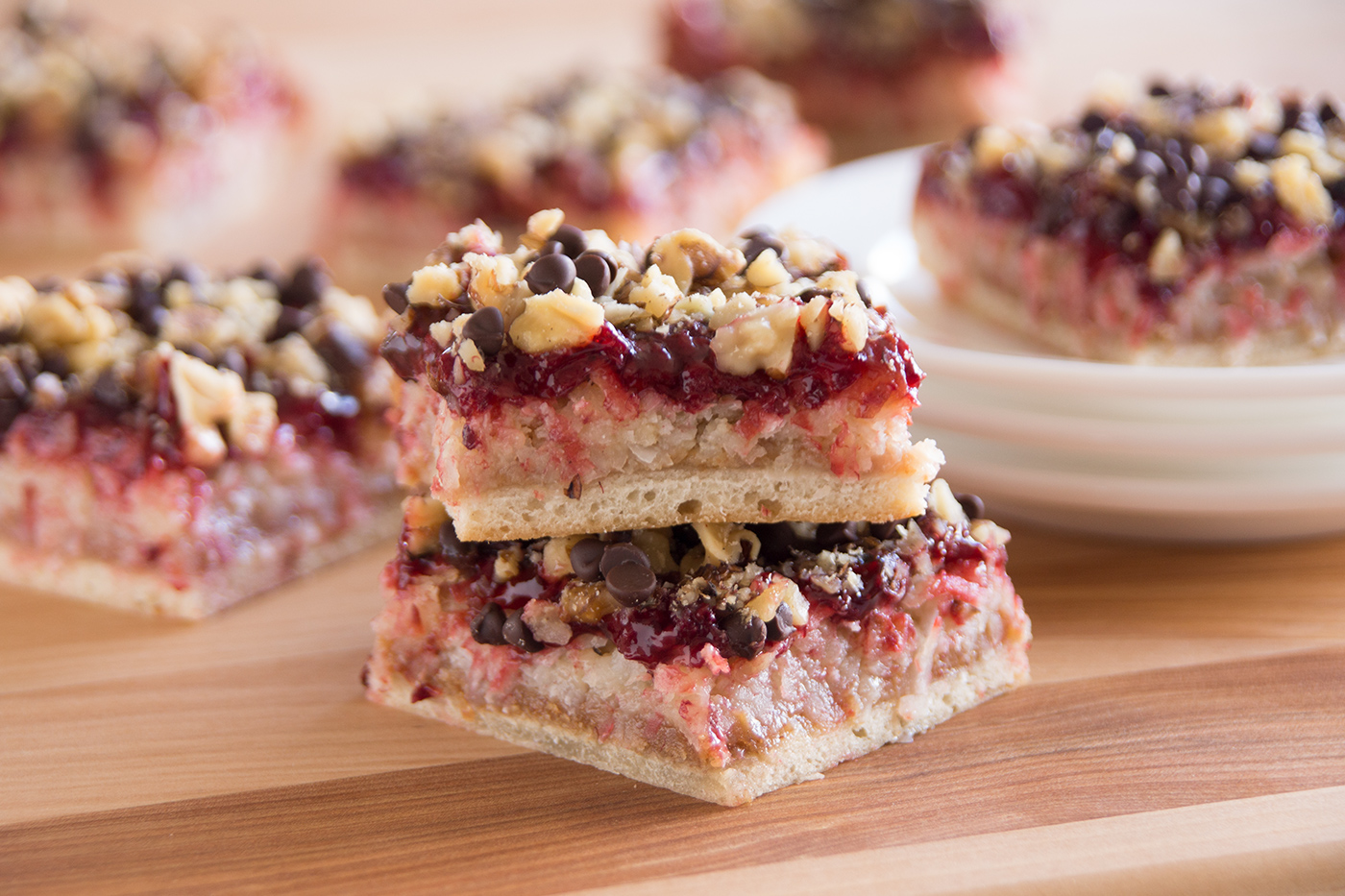 Coconut Berry Bars
These wonderful flavors mix to make a bar too good to resist.
Ingredients
6 Rhodes Dinner Rolls, dough thawed to room temperature
3 1/2 cups sweetened coconut flakes
14 ounces sweetened condensed milk
1 1/2 cups raspberry pie filling
1 cup chopped walnuts or pecans
1/4 cup mini chocolate chips
Instructions
Spray counter lightly with non-stick cooking spray. Combine rolls and roll into a 12×16 inch rectangle. Cover with plastic wrap and let rest while preparing other ingredients. Remove wrap and place dough in a sprayed 9×13 inch pan to cover the bottom. Pre-bake crust at 400 degrees F 5 minutes.
Remove from oven and arrange coconut evenly over crust. Drizzle sweetened condensed milk over coconut. Bake at 350 degrees F 20 minutes. Remove from oven. Spread raspberry pie filling evenly over coconut. Sprinkle with nuts and chocolate chips.
Let cool completely and then refrigerate for 1-2 hours before cutting into bars.