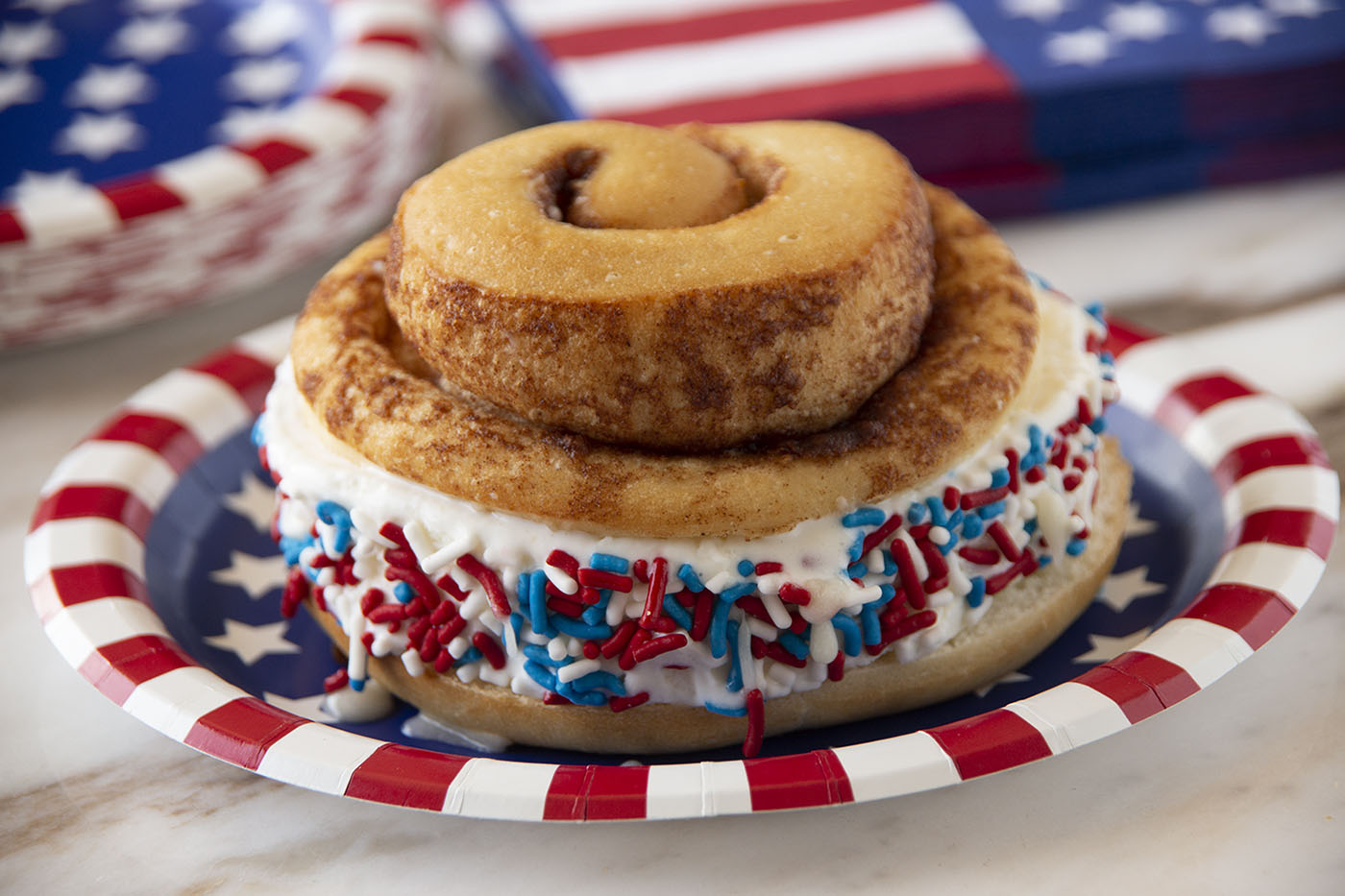 Cinnamon Roll Ice Cream Sandwich
Make the perfect summer treat with your favorite ice cream between your favorite cinnamon roll.
Instructions
Bake cinnamon rolls according to package instructions. Slice each roll in half horizontally. Place 2 to 3 scoops of ice cream in each roll. Roll cinnamon roll sandwich in sprinkles.