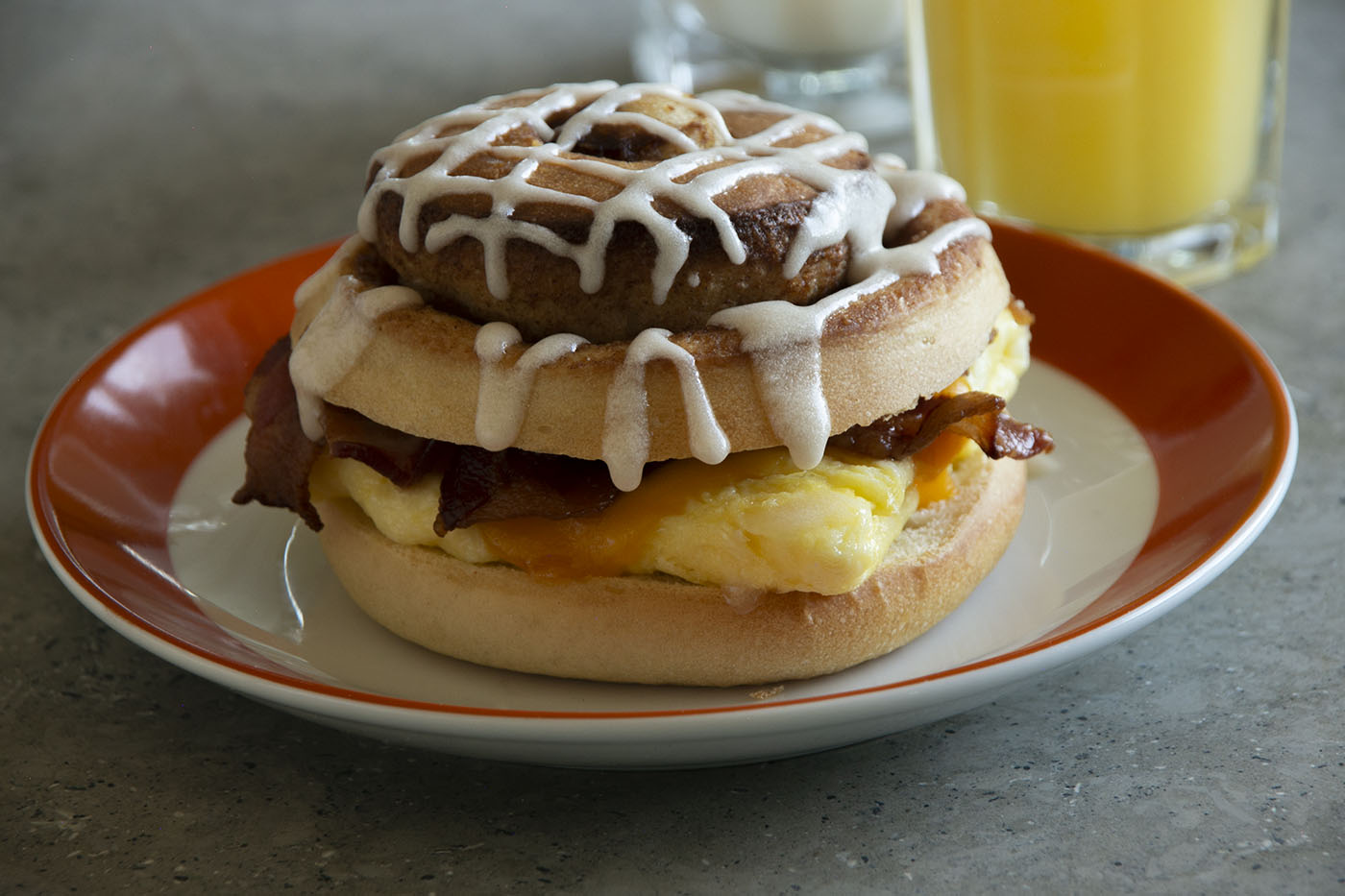 Cinnamon Roll Breakfast Sandwich
A warm cinnamon roll sandwich filled with smokey bacon and eggs, topped with melted cheese. The ultimate breakfast sandwich.
Ingredients
12 Thaw Rise & Bake Cinnamon Rolls, baked according to package instructions
2 packets cream cheese frosting, provided with the Cinnamon Rolls
12 eggs
12 slices of cheese 
24 slices bacon, cooked
OR
12 sausage patties, cooked
2 Tablespoons Maple syrup
Instructions
Scramble eggs in a large pan, salt and pepper to taste. Mix the maple syrup with the included cream cheese frosting. If the frosting is too thick,  microwave for 5 seconds. Slice the cinnamon rolls in half. Assemble the sandwich with eggs topped with sliced cheese and then bacon or sausage. Top the sandwich with the maple frosting. Serve warm.