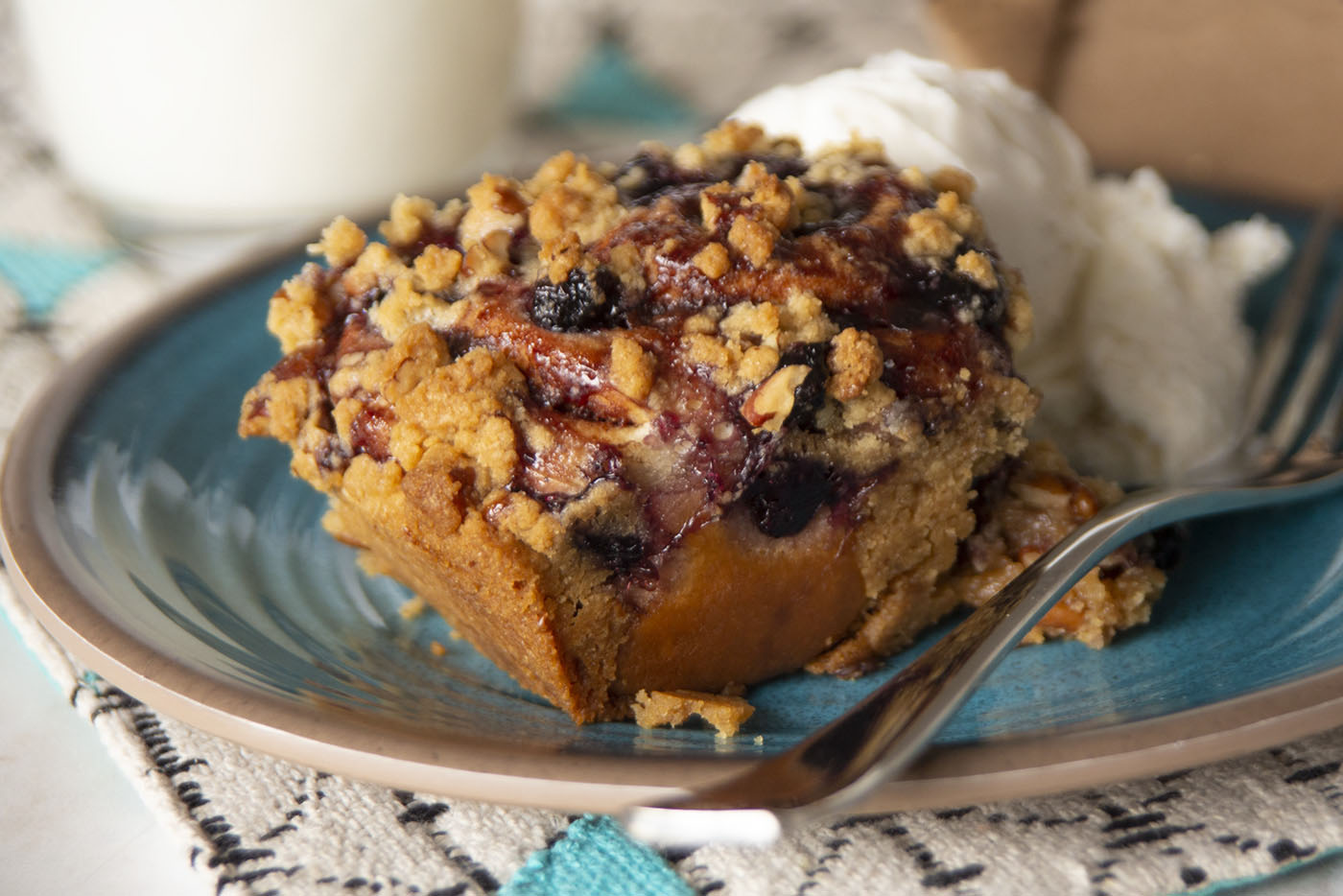 AnyTime! Cinnamon Blueberry Crumble

Satisfy your senses with the smell of cinnamon, the taste of sweet blueberries and the texture of delicious crumble.
Ingredients
6 Rhodes AnyTime! Cinnamon Rolls
1 cup blueberry pie filling
Crumble:
1/4 cup butter, softened
1/2 cup flour
1/2 cup brown sugar
1 cup chopped pecans
cream cheese frosting (included with AnyTime!
Cinnamon Rolls)
Preheat oven to 350°F.
Spread blueberry pie filling evenly over and between rolls. Combine butter, flour, brown sugar and pecans. Sprinkle over pie filling. Place a baking sheet on the lower rack to catch any drippings.
Bake for 45-50 minutes. Drizzle with cream cheese frosting while still warm, if desired.