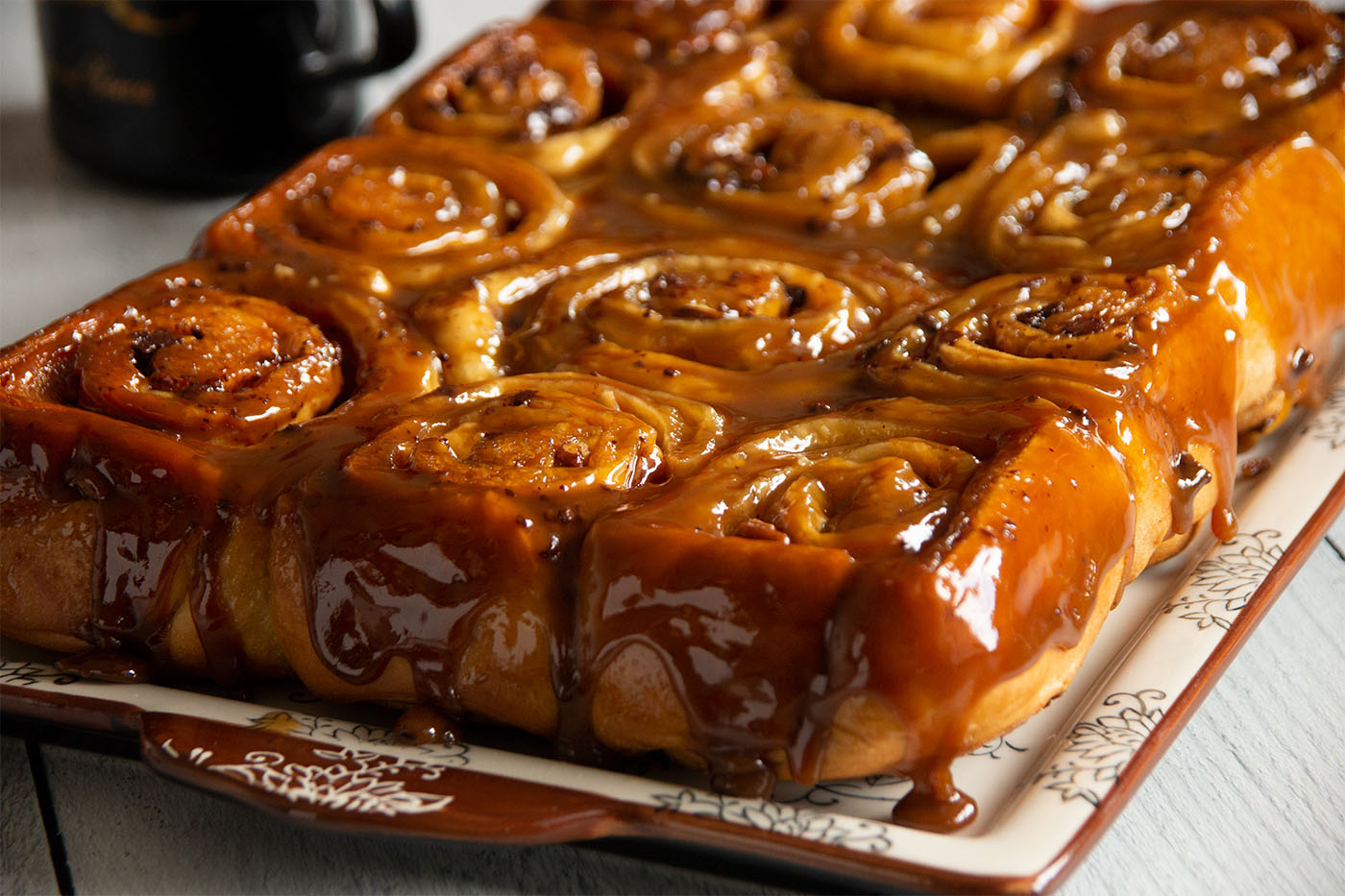 Chocolate Pecan Rolls
Chocolate and pecans combine to make this delicious sweet roll.
Ingredients
15 Rhodes Yeast Dinner Rolls, dough thawed to room temperature
3/4 cup butter
1 cup brown sugar
1/4 cup heavy cream
1/3 cup mini chocolate chips
1/3 cup chopped pecans
1/3 cup brown sugar
Instructions
Spray counter lightly with non-stick cooking spray. Combine rolls and roll into a 12×16-inch rectangle. Combine butter, and brown sugar in a small pan. Let the butter and sugar incorporate while stirring on medium heat. Add in heavy cream and stir, remove from heat when caramel sauce is formed.
Spread 1/4 cup of the sauce over dough. Combine chocolate chips, chopped pecans and 1/3 cup brown sugar. Sprinkle over dough. Roll up starting on a long side. Spray 9×13-inch baking pan. Pour remaining sauce into the sprayed pan. Cut rolled dough into 12 equal pieces and place in the sauced 9×13-inch baking pan. Cover with plastic wrap and let rise until double in size.
Remove wrap and cover with aluminum foil, bake at 350 degrees F 20 minutes then remove aluminum and bake again at 350 degrees F for another 10-15 minutes or until dark golden brown. Remove from oven and let sit on the counter for 5-7 minutes. Invert onto serving dish. Serve warm.