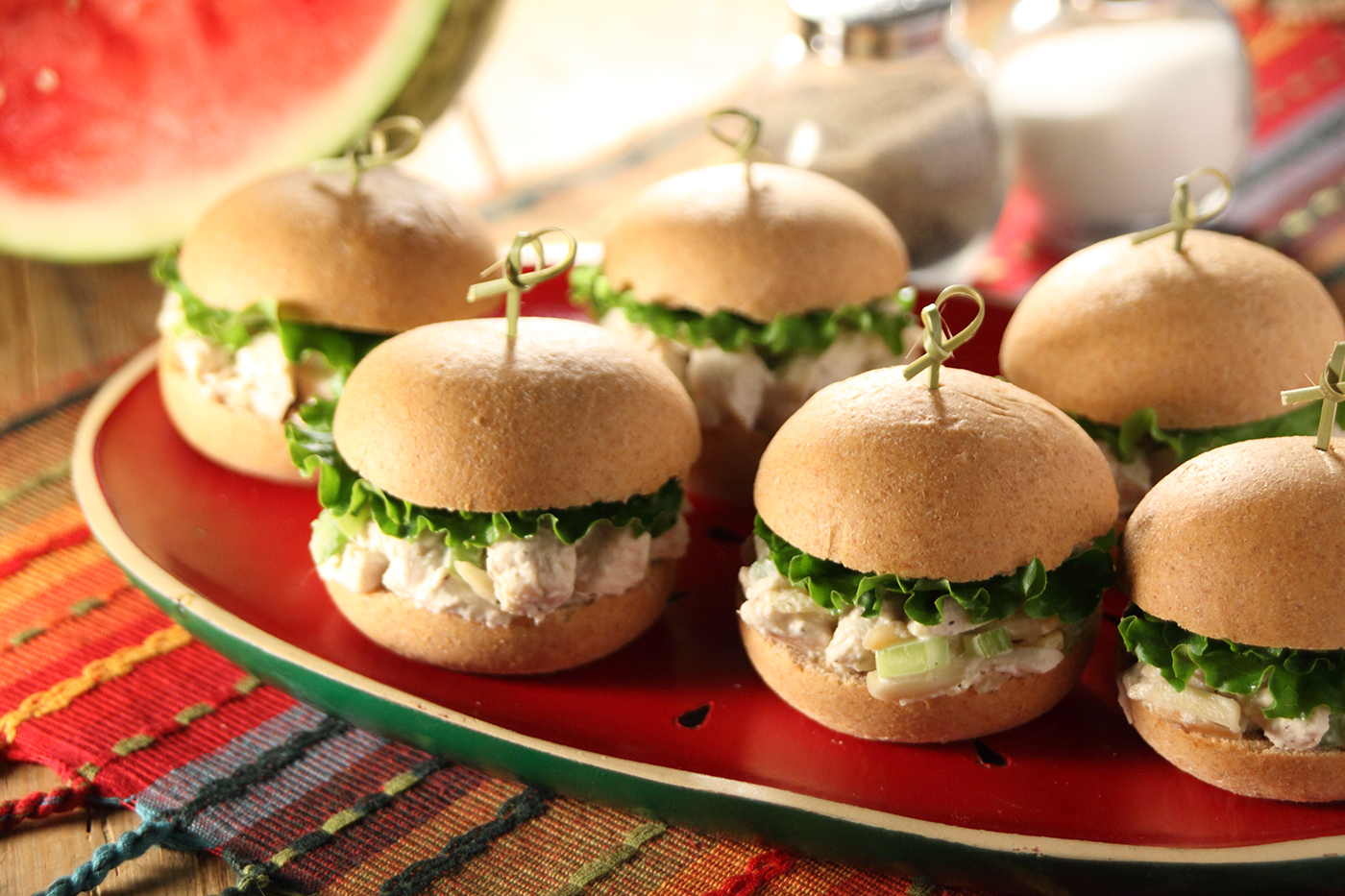 Chicken Salad Sliders
Chicken Salad Sliders…perfect for parties, appetizers or an easy, light supper.
Ingredients
Rhodes Warm & Serve Soft White Rolls
2 tablespoons lemon juice
1/2 cup mayonnaise
1 teaspoon salt
1 teaspoon pepper
3 1/2 cups chopped cooked chicken
1 cup diced celery
1 cup pineapple tidbits, drained well
1 teaspoon tarragon
1/2 cup slivered almonds, toasted
lettuce
Instructions
Bake rolls following directions on package. In a small bowl, combine lemon juice, mayonnaise, salt and pepper.
In a larger bowl, combine mayonnaise mixture with chicken, celery, pineapple, tarragon and almonds. Split rolls and fill with chicken salad and lettuce.