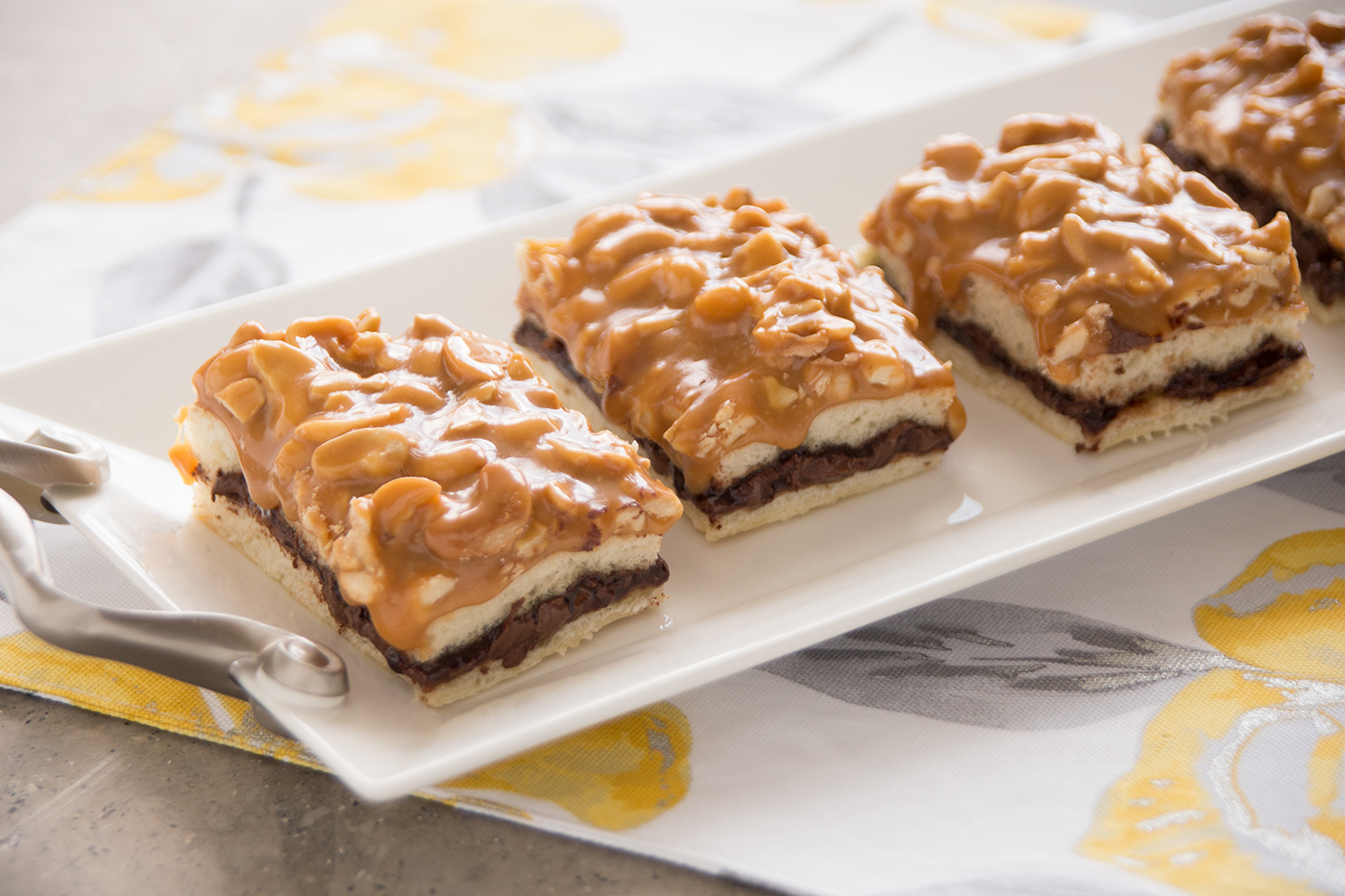 Caramel Cashew Bars
What's not to like about chocolate chips, caramels and cashews.
Ingredients
12 Rhodes Dinner Rolls or 8 Rhodes Texas Rolls, dough thawed and risen
1 1/2 cups chocolate chips
11 ounce package caramels, unwrapped
1 tablespoon milk
1 tablespoon butter
2 cups cashew halves
Instructions
Press 6 dinner rolls or 4 Texas rolls together and roll into a 9×13-inch rectangle. Place in a sprayed 9×13-inch pan. Sprinkle with 1 1/2 cups chocolate chips. Repeat with remaining rolls and place over top of the chocolate chips.
Bake at 350 degrees F 15-20 minutes. Remove from pan and let cool.
Place caramels, milk and butter in medium saucepan. Melt on low heat, stirring occasionally until smooth. Remove from heat. Fold in cashews. If too thick add a little more milk. Spread mixture over baked, cooled crust.
Refrigerate until firm and cut into bars to serve.