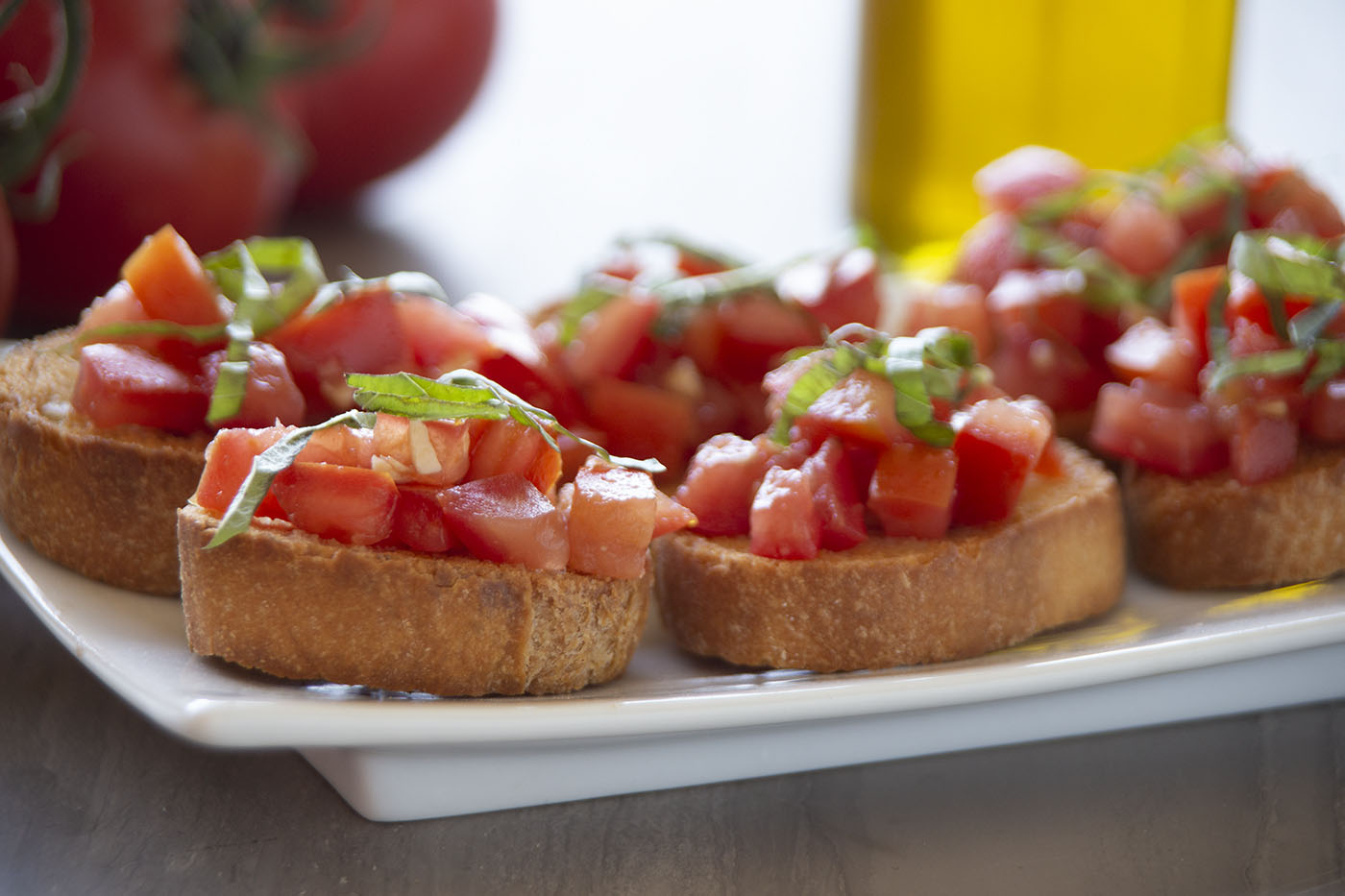 Bruschetta
Fresh tomatoes on a crispy crostini made with Artisan French Rolls.
Ingredients
12 Rhodes Warm-N-Serv Artisan French Rolls
olive oil, for brushing
2 pounds heirloom or roma tomatoes, diced
1 teaspoon balsamic vinegar
1 tablespoon extra virgin olive oil
8 large fresh basil leaves torn into small pieces
1 clove garlic, minced
salt & freshly ground pepper to taste
Instructions
Place rolls on a baking sheet and bake at 400 degrees F for 7 minutes.
Remove from oven and allow to cool. Slice each roll into five slices. Brush each slice on one side with olive oil and place on baking sheet oil side up. Broil on high for 2 minutes or until edges are golden brown.
Dice tomatoes and place in a serving bowl. Add vinegar, olive oil, basil and garlic. Mix gently. Salt and pepper to taste. Place a serving spoon in the tomato mixture and allow each individual to spoon the tomatoes onto the rolls when serving.