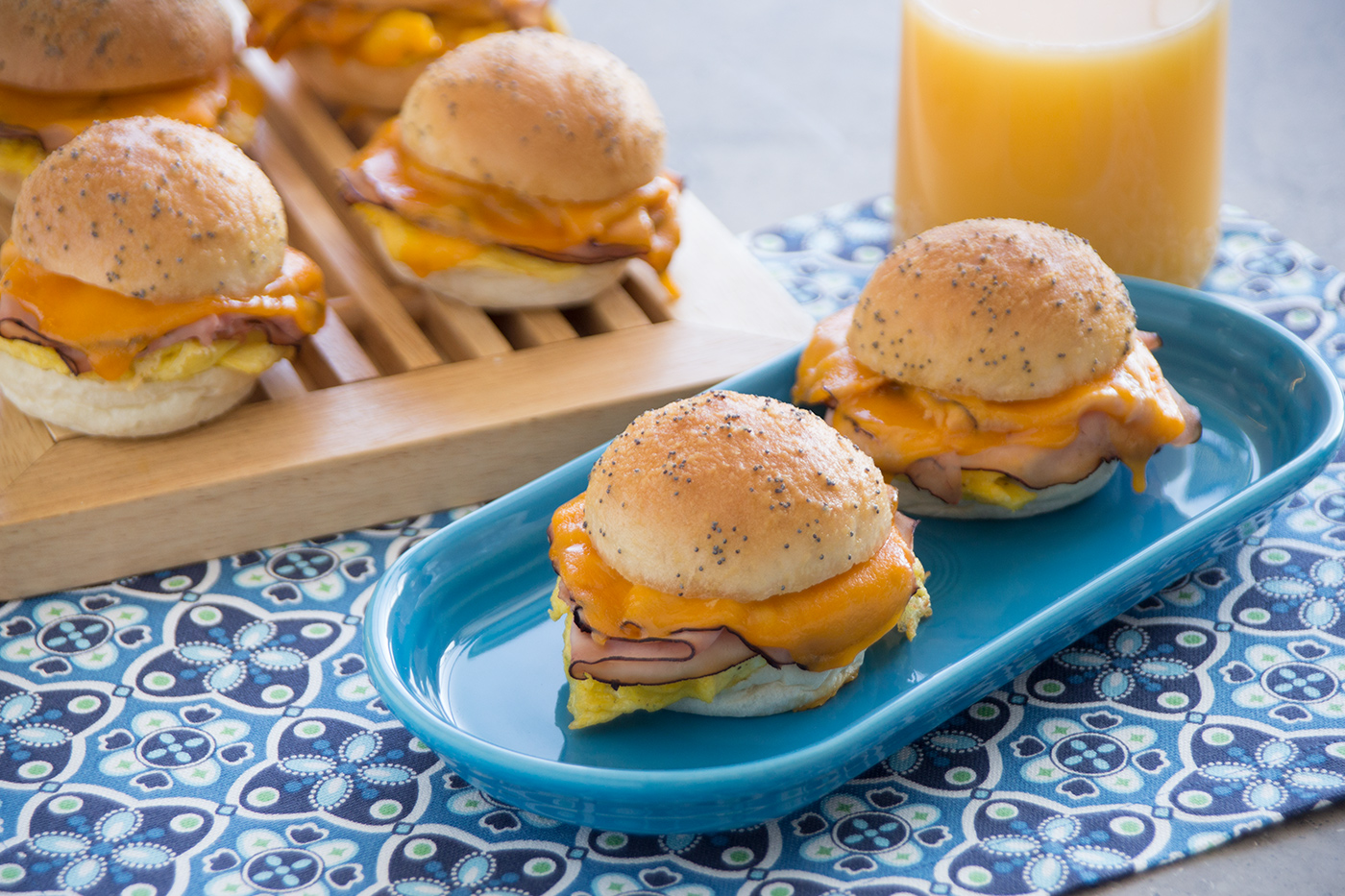 Breakfast Sliders
What a great way to start off your day!
Ingredients
6 Rhodes Dinner Rolls or Rhodes Warm-N-Serv® Soft White Dinner Rolls, baked as instructed
6 eggs
1 tablespoon butter
salt and pepper to taste
12 slices deli ham
6 slices cheddar cheese
1/4 cup butter, melted
scant 1/2 teaspoon poppy seeds
2 teaspoons mustard
1/4 teaspoon onion powder
1/4 teaspoon Worcestershire sauce
Instructions
Whip eggs together with salt and pepper. Melt 1 tablespoon butter in a large skillet and scramble the eggs. Half way through the scrambling, divide the eggs into 6 separate pieces and let cook so they don't fall apart.
Slice rolls in half and place on sprayed baking sheet. Place a cooked egg portion on the bottom halves of the rolls. Layer 2 slices of ham on top of each egg portion. Place a slice of cheese on top of ham. Place the top half of each roll on top of the cheese.
Combine remaining ingredients and brush over the tops of the rolls. Bake at 325 degrees F 5-10 minutes or until cheese starts to melt.
Reheat Method
Complete steps 1 and 2. To save the sandwiches, individually wrap each one and keep them in the fridge for up to 3 days or in the freezer for 2 weeks.
To reheat: complete step 3.