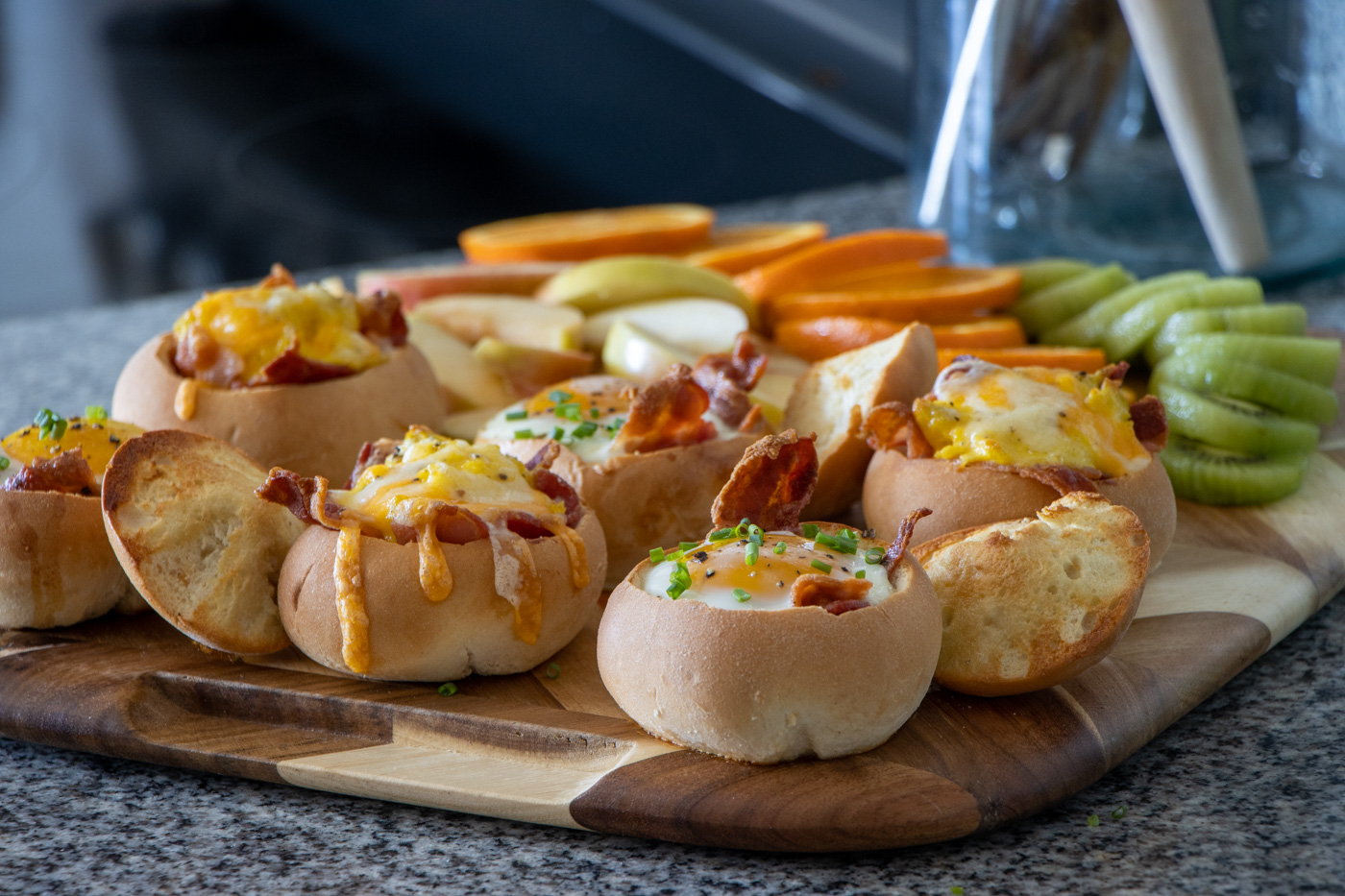 Breakfast Bread Bowls
The all inclusive breakfast that will impress at your next brunch, or can be eaten on the go on a busy morning.
Ingredients
6 Rhodes Soft White Rolls thawed to room temperature
6 eggs
1/2 cup cheese, shredded
6 pieces bacon, precooked
Salt and pepper to taste
Instructions
Fill a baking dish (any 9×9 baking pan is perfect) 75% of the way with water. Place the baking dish filled with water in your oven and preheat the oven to 350ºF.
If your rolls are frozen, thaw by microwaving each roll for 20 seconds or place rolls on the counter a few hours ahead of time. Holding your knife at an angle, cut a large circle around the top of each roll. Remove lid and press the inside of the roll to create more room for the fillings.
Place one piece of bacon in each bread bowl.
For scrambled, loosely scramble eggs with salt and pepper in a pan on the stove. For sunny side up, crack your egg into the hollow part of your bowl, sprinkle with salt and pepper. If you have any egg white that overflows, dip the soft side of the tops of the rolls in the egg and place on the baking sheet.
Top your eggs with cheese.
Bake at 350ºF with the dish of water in the oven for 20 minutes (The water is to help steam your eggs so they are cooked through).