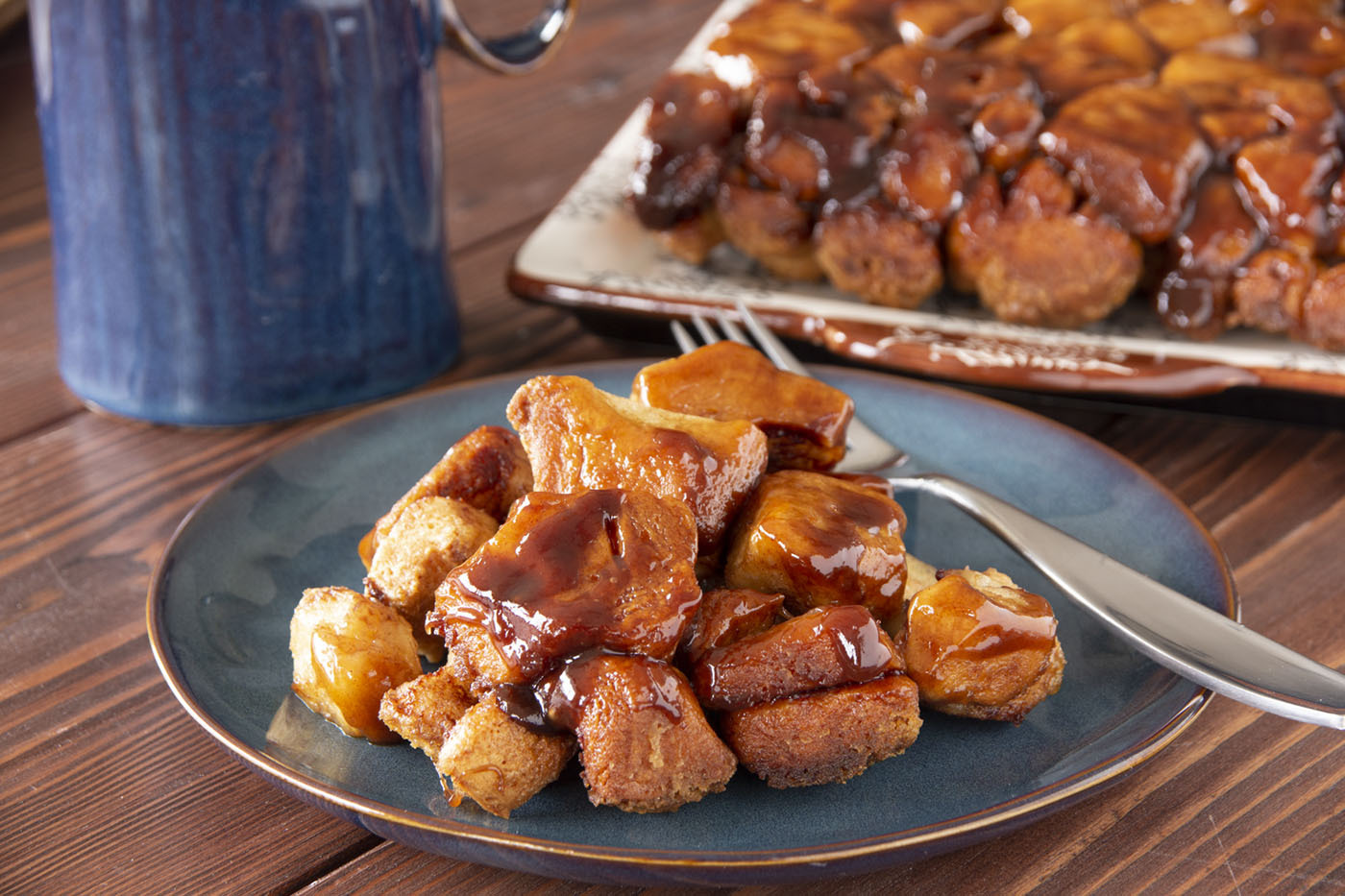 AnyTime! Monkey Bread
This gooey, sticky, sweet treat is heavenly and will disappear faster than it took to bake!
Preheat oven to 350ºF.
Cut each cinnamon roll into six pieces. Dip each piece in butter then roll in brown sugar. Arrange evenly in included pan.
Bake at 350ºF for 30 minutes. Let sit for 5 minutes, then invert onto a plate or serving dish. Serve while warm.