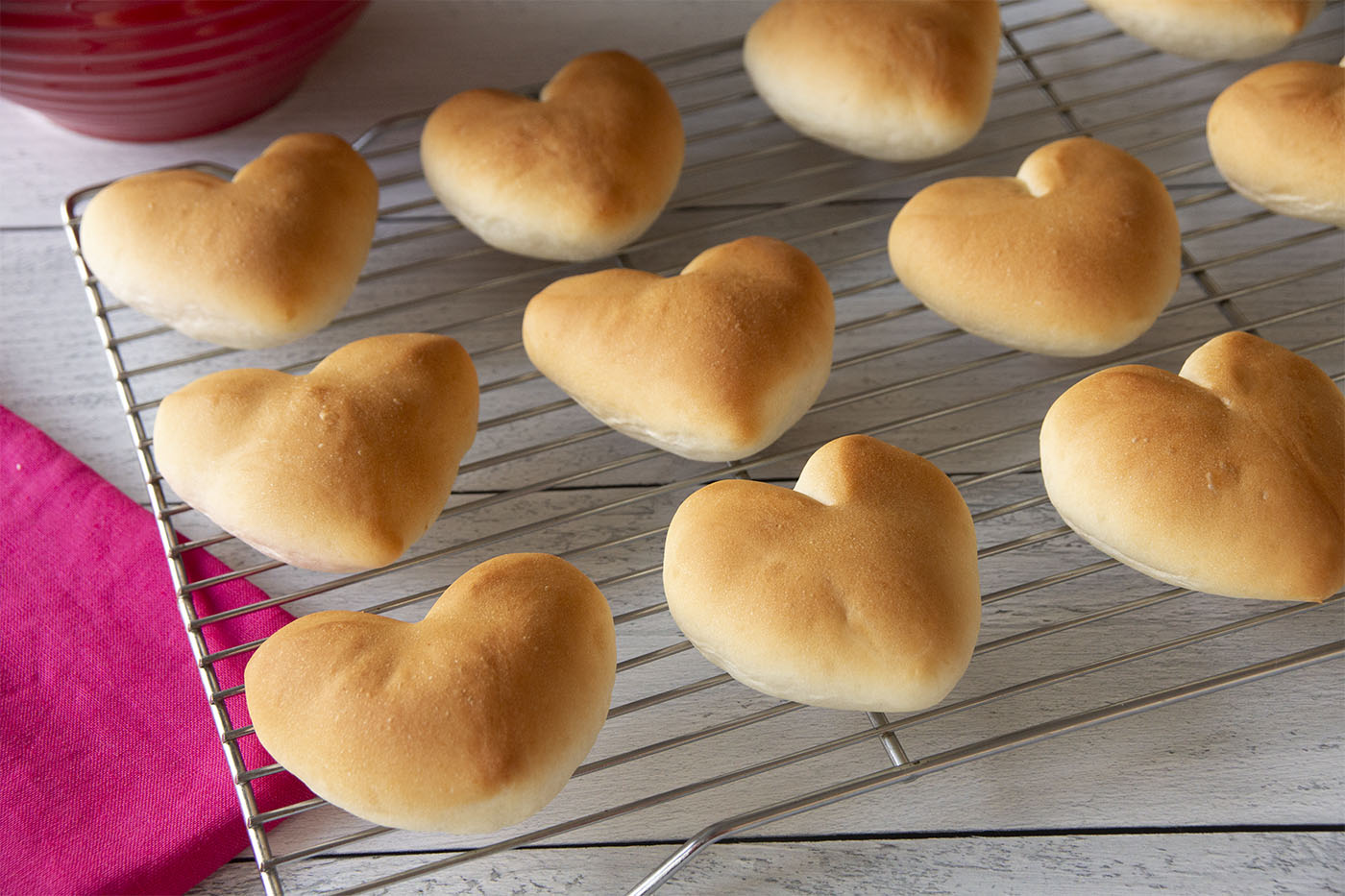 Valentine Dinner Rolls
Warm their hearts this Valentine's Day with warm-from-the-oven Valentine Dinner Rolls.
Ingredients
12 Rhodes Yeast Dinner Rolls, thawed but still cold
Instructions
Cut about 1/3 of the way through the middle of a roll. This is easiest with scissors. Place on a sprayed baking sheet pulling the cut pieces apart and slightly twisting to lay the cut sides down on the baking sheet to form the top of the heart, pinch the bottom of the roll to create the heart's point.
Slightly flatten heart shape. (The shape you originally create will fill out and distort while rising so defining characteristics should be emphasized.) Repeat with remaining rolls.
Cover with sprayed plastic wrap and let rise until double in size.
Remove wrap and bake at 350°F 15-20 minutes.