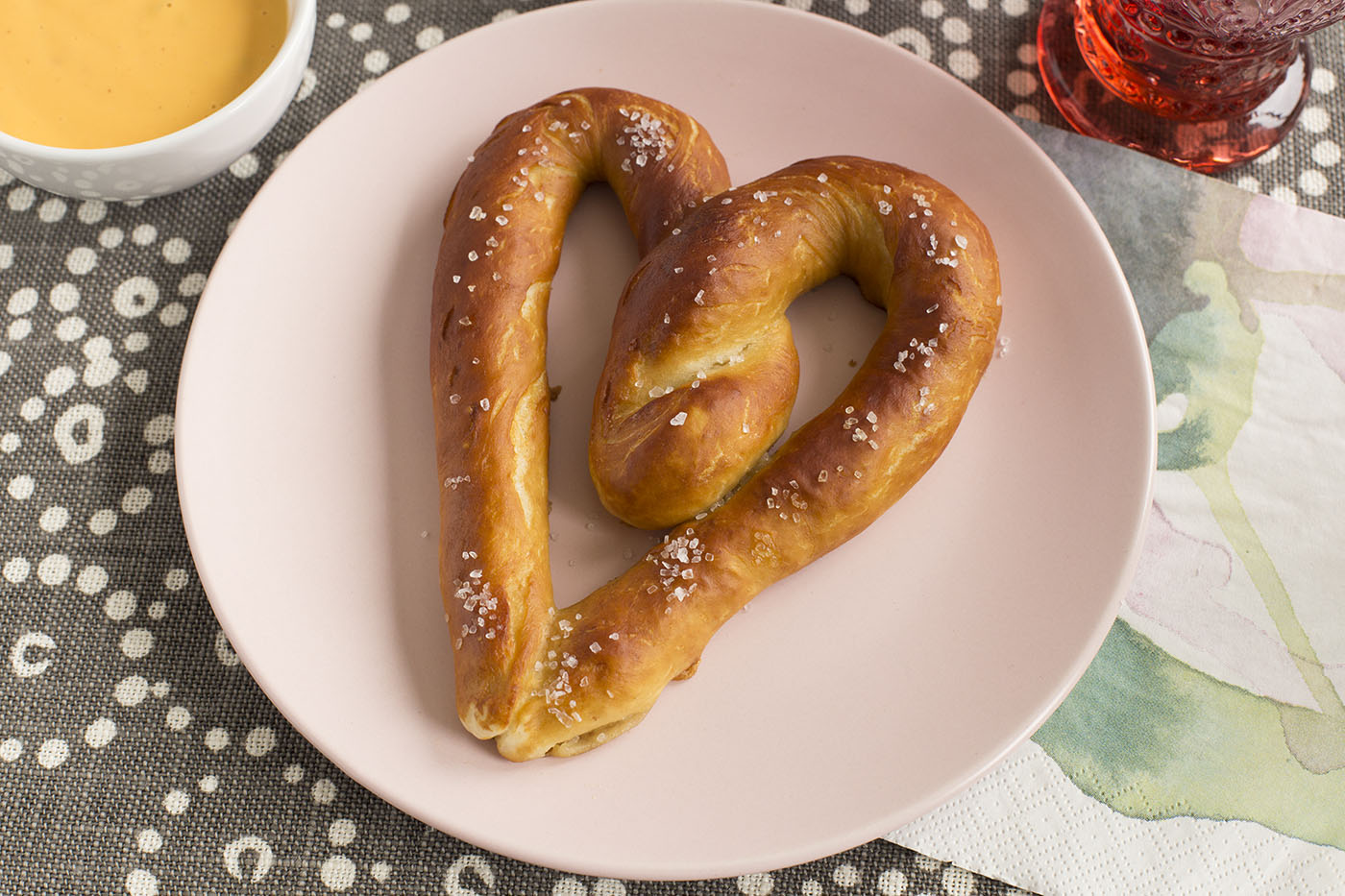 Heart Shaped Soft Pretzels
Share the love with a plate of Heart Shaped Soft Pretzels. Quick and easy to make, deliciously easy to eat.
Ingredients
Rhodes Yeast Dinner Rolls, thawed but still cold
1 cup water
2 tablespoons baking soda
melted butter
coarse salt
cheese dip, if desired
Instructions
Combine 2 rolls together and roll into a 26-inch rope. Fold rope in half. Pinch loose ends together to form the pointed bottom of the heart. Bring folded end together and twist 2-3 times. Place it between the two sides to form the heart. Place on sprayed baking pan. Follow above steps to make as many hearts as desired.
Cover with plastic wrap and let rise 20-30 minutes. Combine soda and water in a saucepan and boil until soda dissolves. Remove wrap and brush thoroughly with hot soda water. Bake at 350°F 10-15 minutes. Remove from oven and cool slightly. Brush with butter and sprinkle with coarse salt. Serve with cheese dip, if desired.