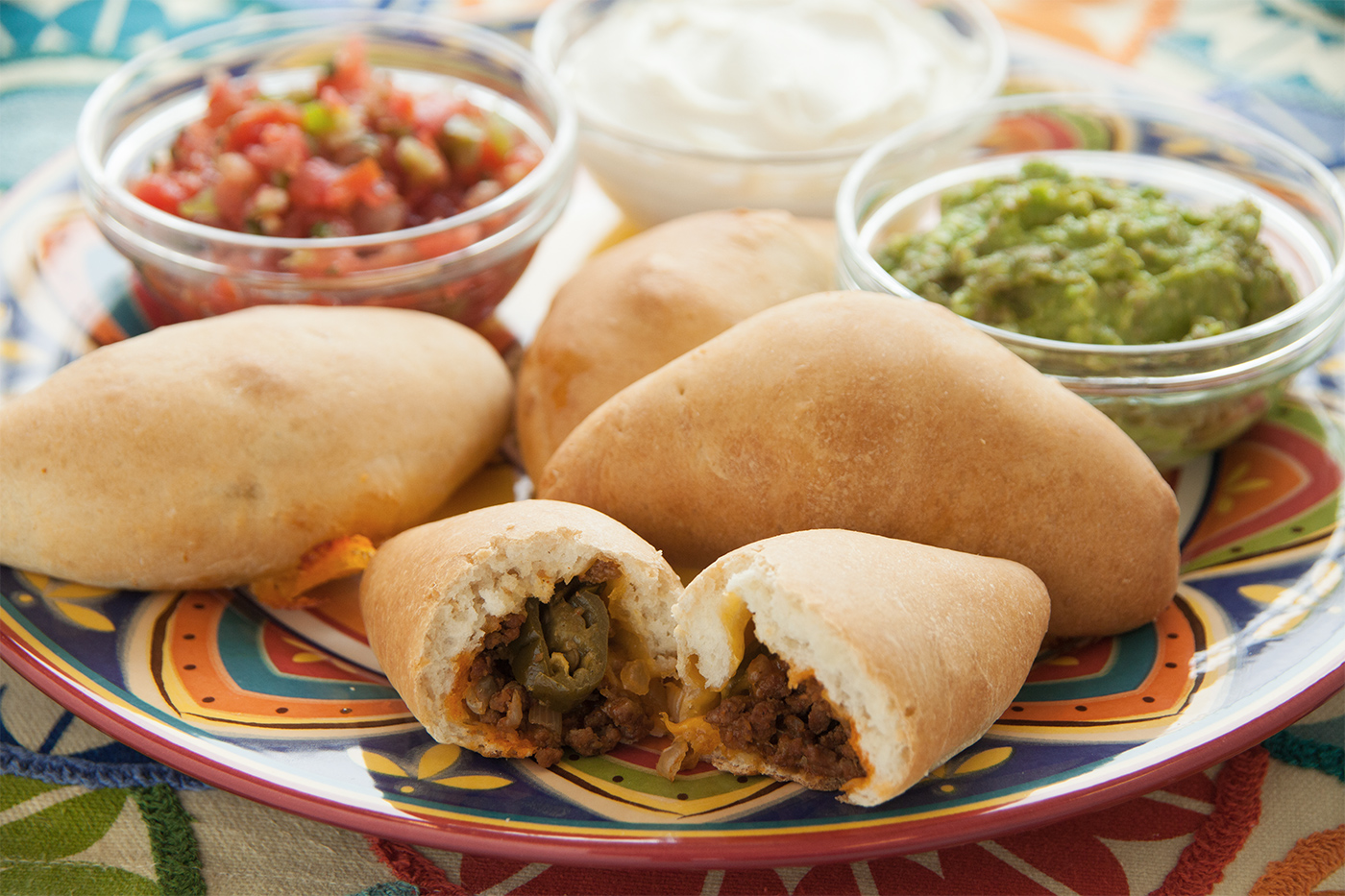 Taco Bites
These are "Nacho" ordinary appetizers. They are the perfect addition to any occasion.
Ingredients
20 Rhodes Dinner Rolls, dough thawed but still cold
1/2 pound lean ground beef
2 tablespoons taco seasoning
40 1/2-inch cubes cheddar cheese
4 ounce can jalapeno slices, drained
1/4 cup diced yellow onion
sour cream, fresh salsa, guacamole
Instructions
Brown hamburger and taco seasoning well.
Flatten each roll into a 4-inch square. Place about 1 tablespoon seasoned ground beef in one corner of each flattened roll. Top with 1-2 jalapeno slices, 2 cubes cheese and 1 teaspoon diced onion. Moisten edges of dough square with water. Fold opposite corner over filling to make a triangle. Press edges together to seal. Place on a sprayed baking sheet.
Bake at 350 degrees F 15-20 minutes or until golden brown. Serve with sour cream, fresh salsa and guacomole.