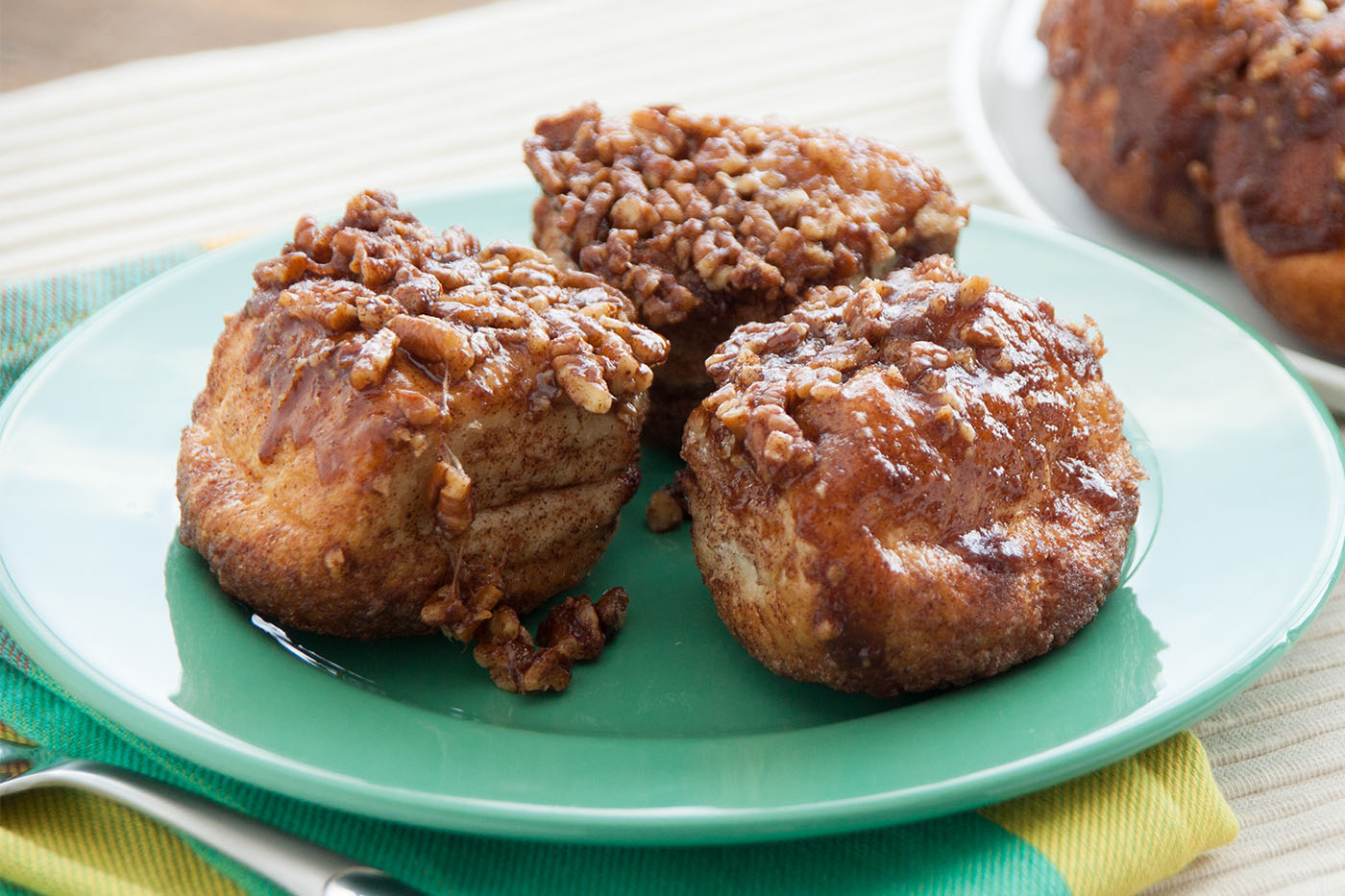 Sticky Pull-Aparts
These delicious Sticky Pull Aparts will become one of your family favorites.
Ingredients
12 Rhodes Yeast Dinner Rolls, dough thawed but still cold
1/2 cup chopped pecans
3/4 cup sugar
1 tablespoon cinnamon
1/3 cup butter, melted
Instructions
Sprinkle nuts in the bottom of a sprayed, 9-inch round baking pan.
Combine sugar and cinnamon in a bowl. Place butter in a separate bowl. Dip each roll in butter and then coat with the cinnamon sugar mixture. Arrange rolls in pan with 9 around the outside and 3 in the middle. Combine any left over ingredients and spoon over top of rolls.
Cover with plastic wrap and let rise until double in size. Bake at 350 degrees F 20-25 minutes. Cover with foil last 5 minutes, if necessary, to prevent over browning.
Remove from oven and carefully invert onto serving platter.