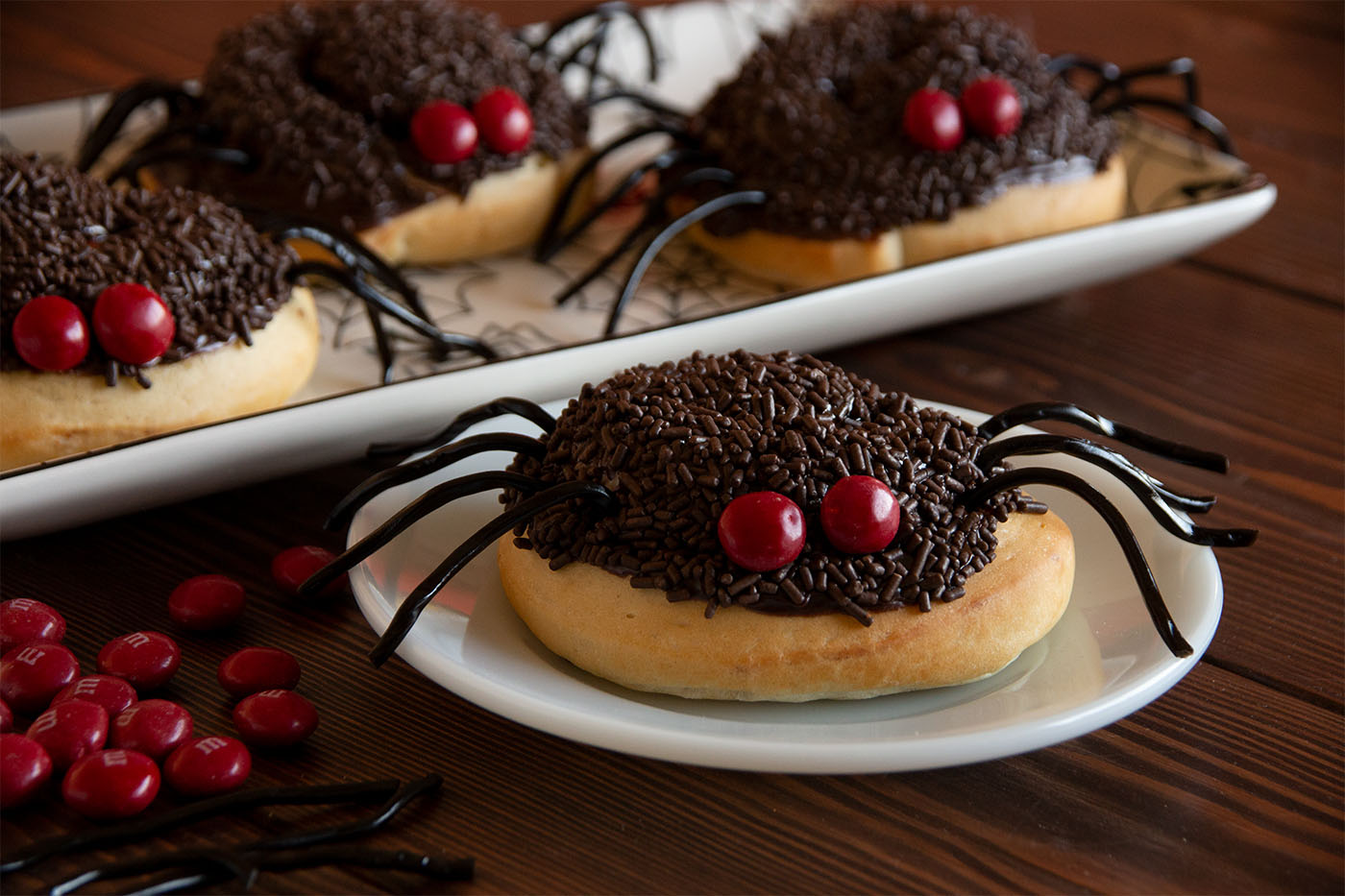 Spider Cinnamon Roll
Ghosts and goblins of all ages will love making (and eating) these delightful Spider Cinnamon Rolls.
Ingredients
6 Rhodes Rise & Bake Cinnamon Rolls, baked according to package instructions
chocolate frosting
chocolate sprinkles
M &M's
licorice laces cut into 4-inch lengths
Instructions
Frost each cooled cinnamon roll with chocolate frosting and cover with chocolate sprinkles. Add M&M's for each eye. Make holes with a wooden skewer where legs attach and poke in the licorice pieces.