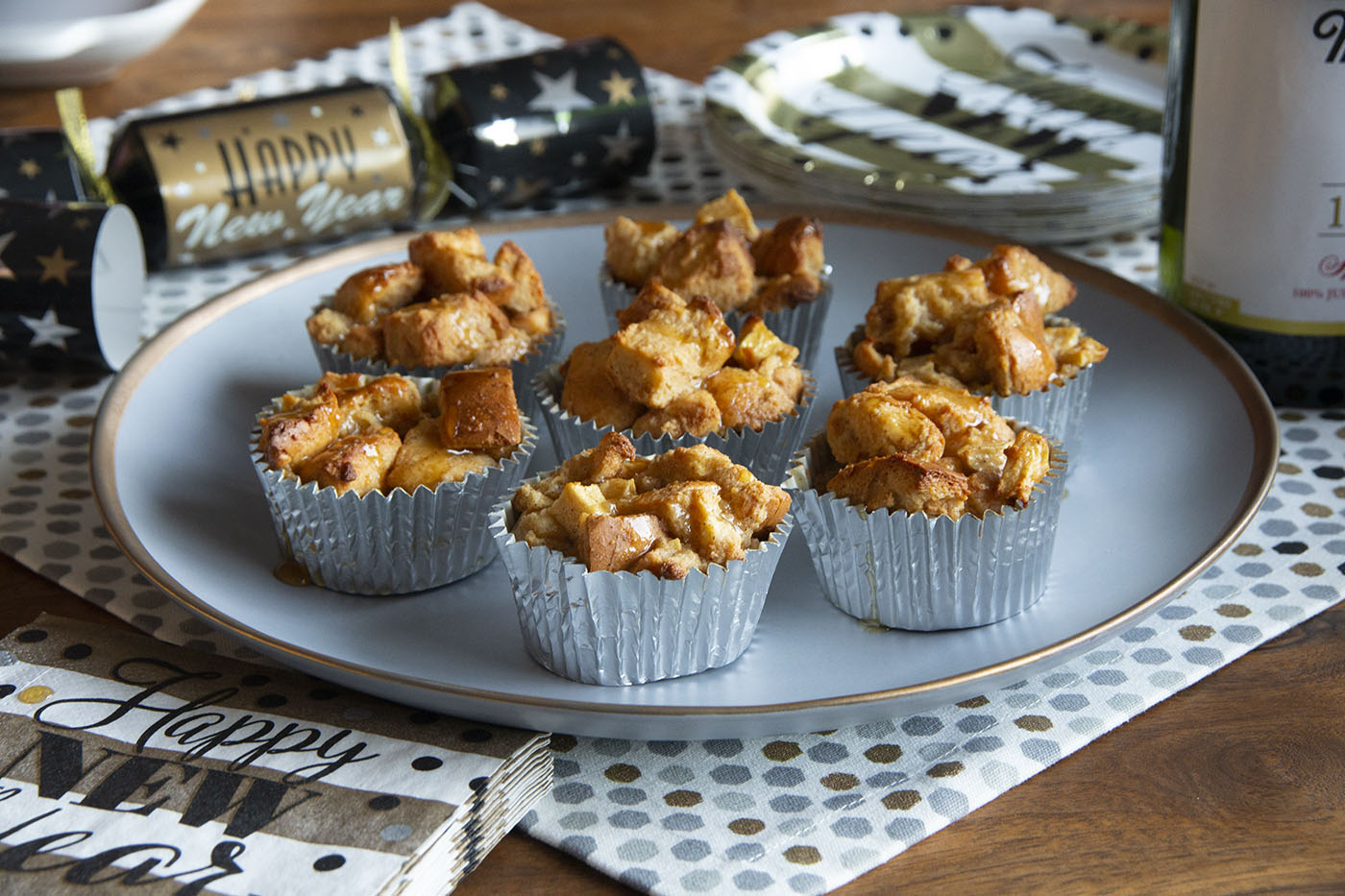 Sparkling Cider Bread Puddings
Sparking Apple Cider elevates these hand held bread puddings into something special.
Ingredients
6 Rhodes Warm-N-Serv Soft White Dinner rolls, prepared according to package instructions
1 apple, peeled and diced
1/2 can evaporated milk
1/4 cup sparkling apple cider
1/4 cup brown sugar
2 tsp cinnamon
1 egg
1 Tbsp butter, melted
1 cup brown sugar
1/2 cup sparking apple cider
2 Tbsp butter
Instructions
Cut each roll into 16 pieces and place in a bowl. Combine bread with brown sugar and apples. In a separate bowl combine evaporated milk, egg, cider, cinnamon and butter. Whisk to combine. Pour over bread and apples. Use hands to help the bread absorb the liquid. Evenly distribute bread pudding into 12 sprayed cupcake liners in muffin tin pan.
In a microwave or on the stove, heat brown sugar and butter until combined. Add in sparkling cider and whisk till combined. Reserving half of the caramel sauce, pour sauce over each individual bread pudding. Bake at 350ºF for 25-30 minutes or until browned on top. Serve with remaining caramel sauce.