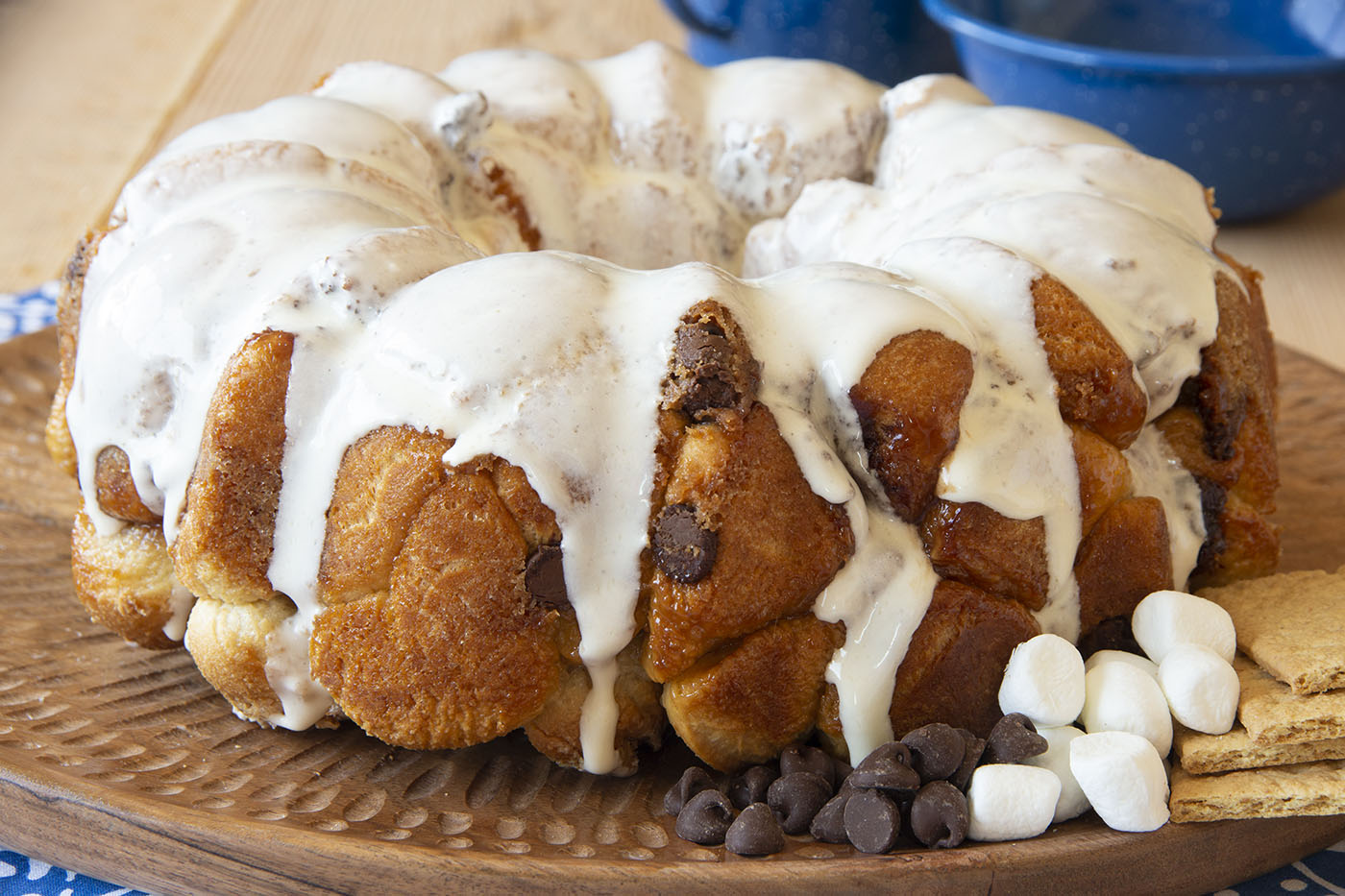 S'mores Bundt
All the traditional flavors of s'mores combined in a delicious bundt.
Ingredients
24 Rhodes Yeast Dinner Rolls, thawed but still cold
1/2 cup sugar
1 cup crushed graham crackers
1 cup chocolate chips
1 1/2 cup miniature marshmallows
1 1/4 cup marshmallow creme
1/2 cup butter
1 teaspoon vanilla
Instructions
Cut rolls into fourths. Mix sugar and graham crackers together and put in a zip lock bag. Put several roll pieces in and shake to cover completely.
Repeat until all roll pieces are coated. Layer about 1/3 of the following ingredients in a well-sprayed bundt pan: coated roll pieces, chocolate chips, miniature marshmallows, and any extra graham cracker mixture. Repeat to make three layers.
Cover with sprayed plastic wrap and let rise until 1 inch below the top of the pan. Remove wrap and place bundt pan on a baking sheet.
Bake at 350 degrees F 35-40  minutes. Cover bundt with foil last 15 minutes to prevent over browning. Remove from oven and immediately invert onto a serving platter. Combine marshmallow creme, butter, and vanilla in a saucepan and cook on medium heat until melted and boiling. Cook and stir 1 minute. Let cool slightly and then pour the mixture over top of the bundt.