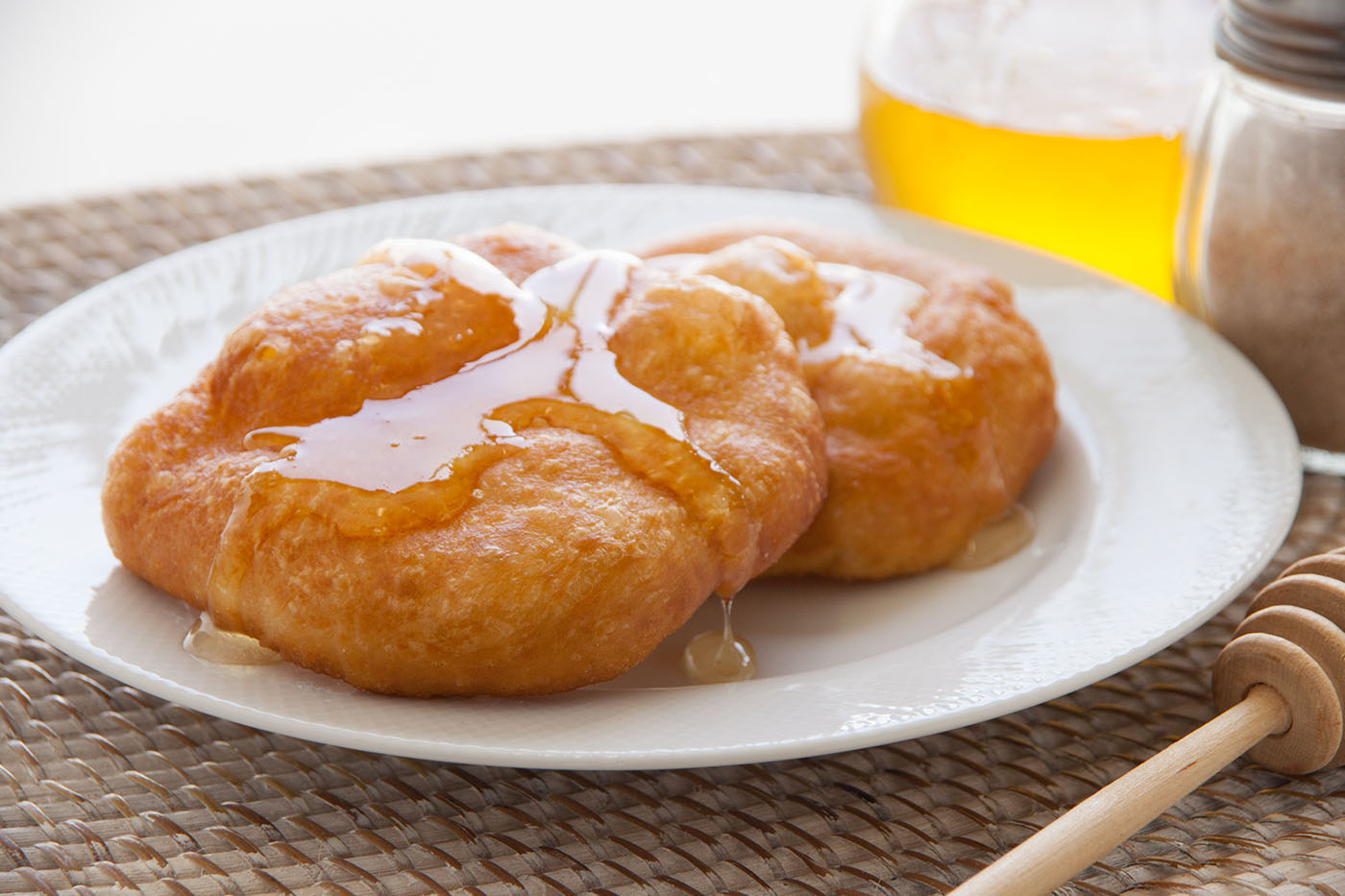 Scones or Elephant Ears
Whether you call it fried dough, elephant ears, scones, etc., this is a delicious treat to eat!
Ingredients
12 Rhodes Yeast Dinner Rolls, dough thawed to room temperature
vegetable oil
powdered sugar, butter, jam or honey, if desired
Instructions
Pour oil 2 to 3-inches deep into a sauce pan or an electric frying pan, and heat to medium high setting or 375 degrees F.
Flatten each roll into a 4-inch circle. Fry dough on each side until golden brown (about 30 seconds each side). Remove and drain on paper towel.
Serve hot. Sprinkle with powdered sugar or serve with butter, honey or jam, if desired.
Baking Notes
Fry Bread is a great treat to make while camping. Pack a bag of Rhodes Dinner Rolls in your cooler and use vegetable shortening to fry them for easier cleanup; scoop it right back into its container after it cools. Camp stoves can be less precise, so heat the oil until a small piece of dough immediately bubbles when placed in the pan.