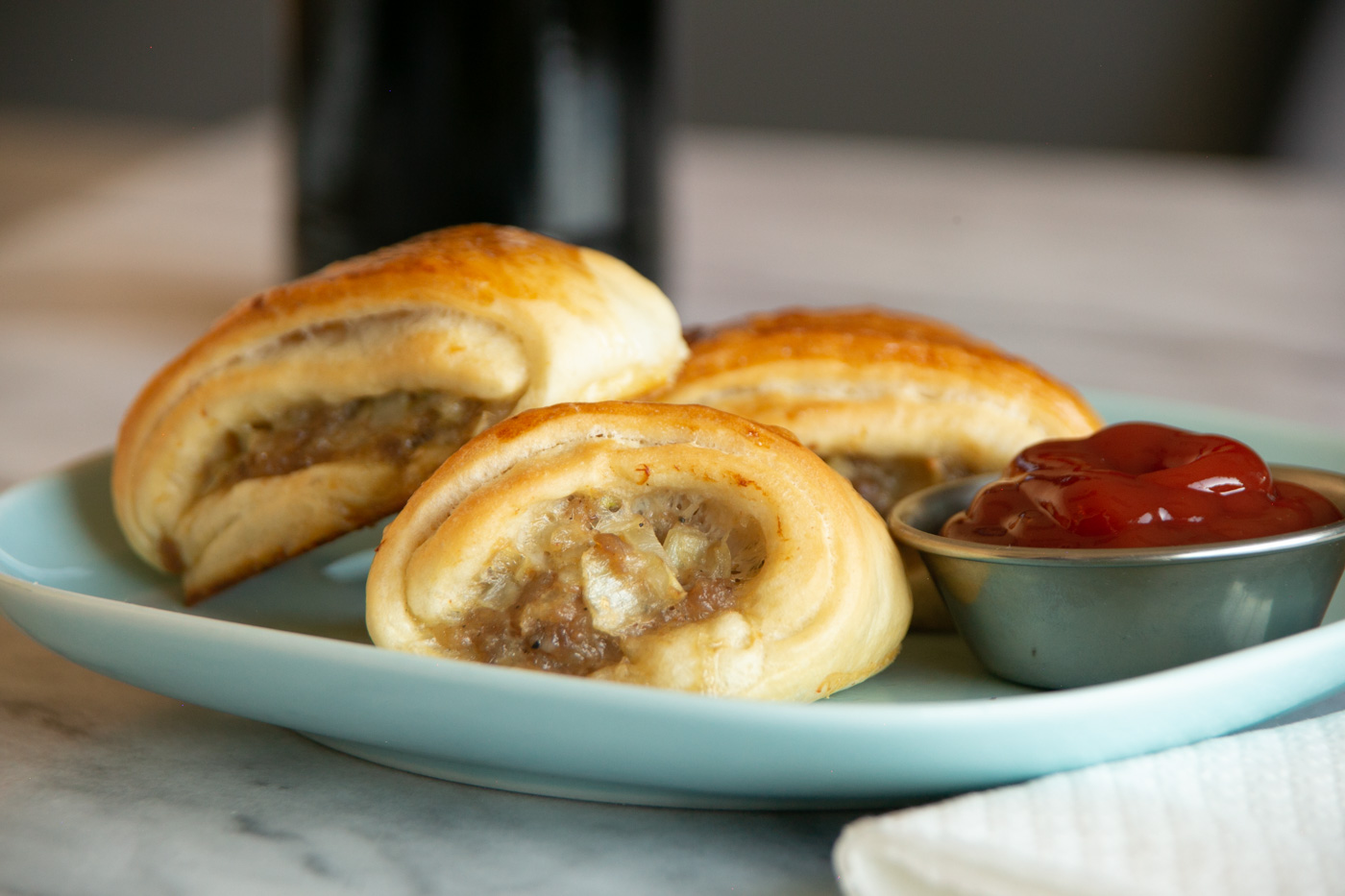 Sausage Rolls

Traditional English style sausage rolls could not be easier to make using Rhodes dough!
Ingredients
8 Rhodes White Dinner Rolls, dough thawed but still cold
1/2 pound ground pork sausage
1/2 white onion, diced
1 egg
salt and pepper to taste
3 Tbsp butter, melted
1 egg, beaten
Instructions
Combine ground sausage, onion, 1 egg, and salt and pepper in a bowl. Mix together with your hands until it is fully combined. Combine rolls and roll out on a sprayed surface to a 3 feet by 7 inch strip. Brush the inner two inches of the seven inches with butter. On top of the butter, place all of the sausage mixture in a large strip down the center of the dough. Brush one side of the dough with butter all the way down the 3 ft strip next to the sausage. Take the side that was brushed with butter and wrap that dough around the sausage mixture. That will tightly pack the sausage into the dough. Brush the other side of the dough with butter, just on the inner edge next to the dough that is wrapped around the sausage. Wrap that dough around the dough that is already in casing the sausage. Be sure the dough is stuck together and will not unwrap. Cut the 3 ft rope into 24 pieces. Arrange on a sprayed baking sheet and cover with sprayed plastic wrap, let rise for 45 minutes. Remove plastic wrap and brush each sausage roll with beaten egg. Bake at 325ºF for 35-40 minutes.