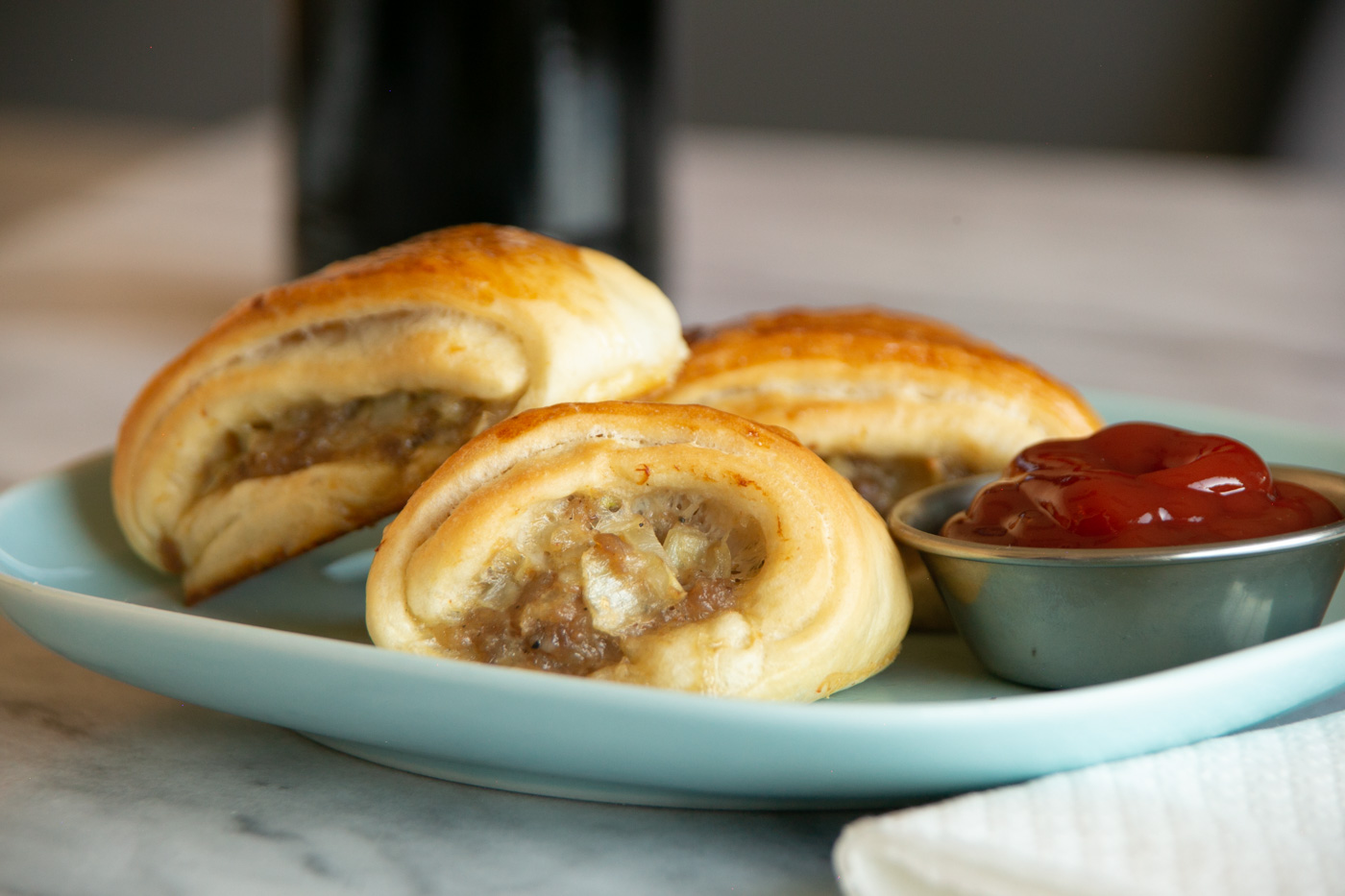 Sausage Rolls
Traditional English style sausage rolls could not be easier to make using Rhodes dough!
Ingredients
8 Rhodes White Dinner Rolls, dough thawed but still cold
1/2 pound ground pork sausage
1/2 white onion, diced
2 eggs
salt and pepper to taste
Instructions
Mix the ground sausage, onion, 1 egg, and salt and pepper in a bowl.
Combine 2 rolls and roll out on a sprayed surface into a 9X7-inch rectangle.
Place 1/4 of the sausage mixture in a large strip down the center of the dough.
Fold one side of the dough around the sausage; then the other on top of that. Pinch to seal.
Cut into 6 pieces and place on a sprayed baking sheet.
Repeat step 2-5 three more times with remaining ingredients.
Cover baking sheet with sprayed plastic wrap, let rise for 45 minutes.
Beat the remaining egg. Remove plastic wrap and brush each sausage roll with beaten egg.
Bake at 350ºF for 30-40 minutes.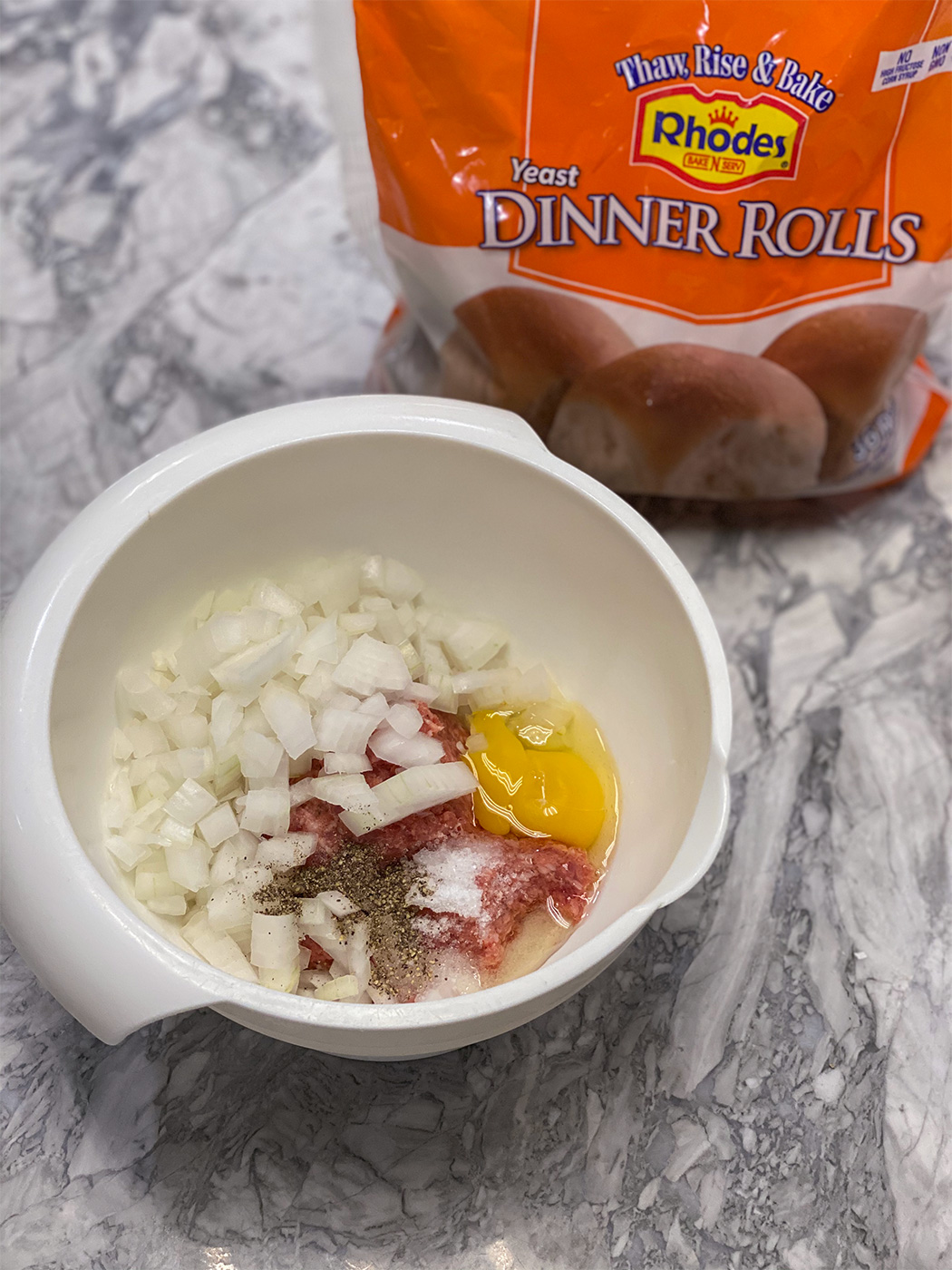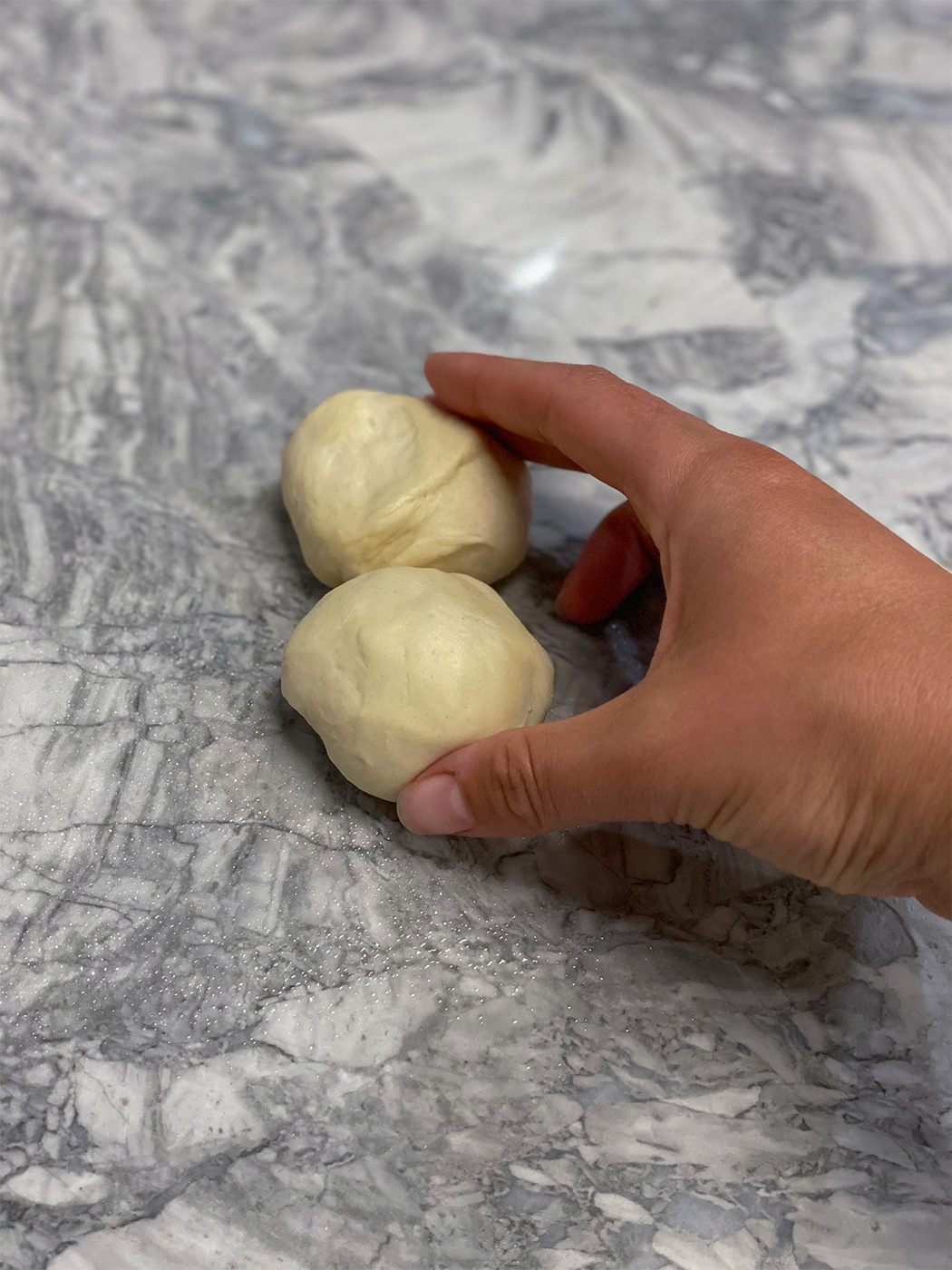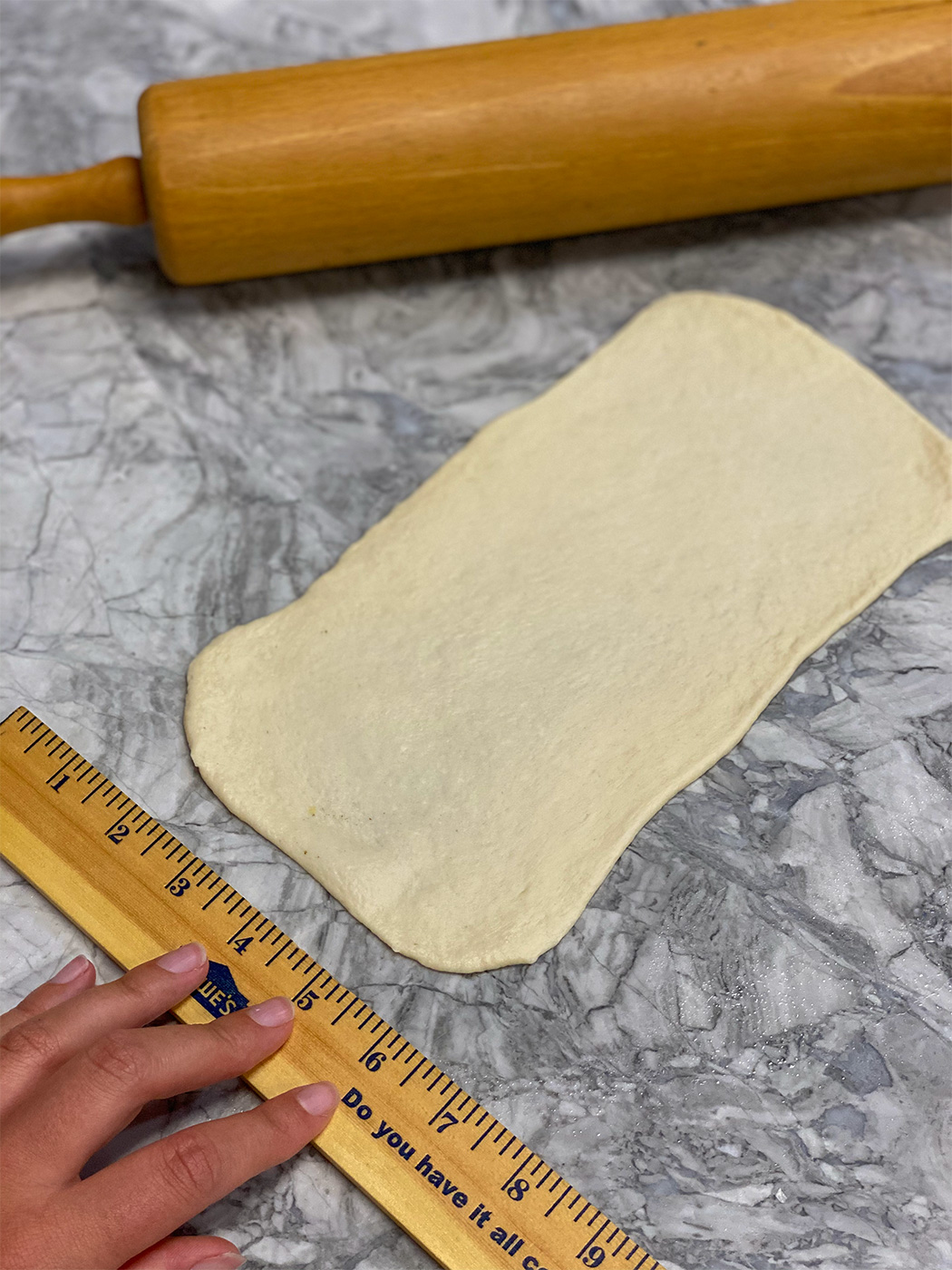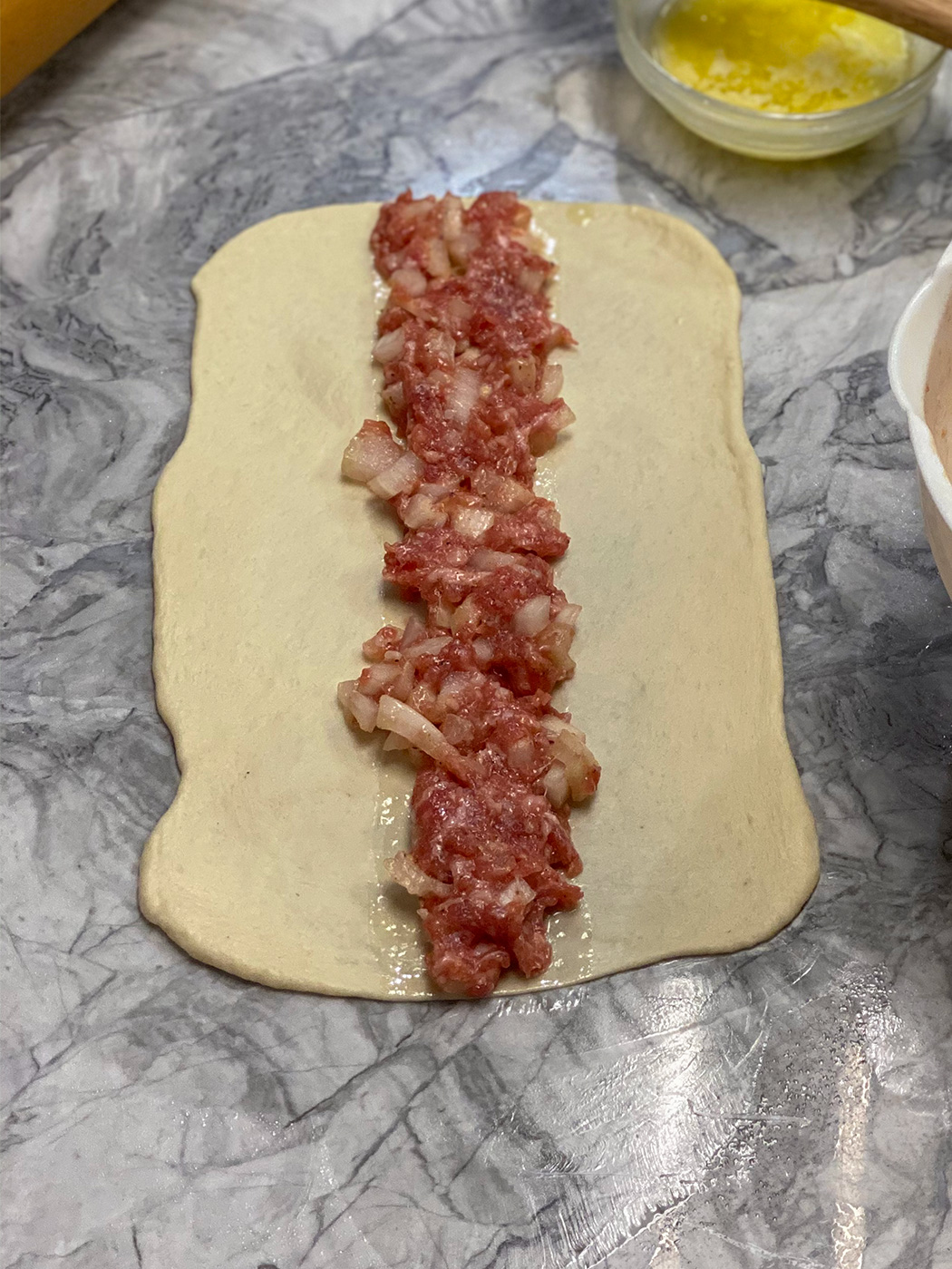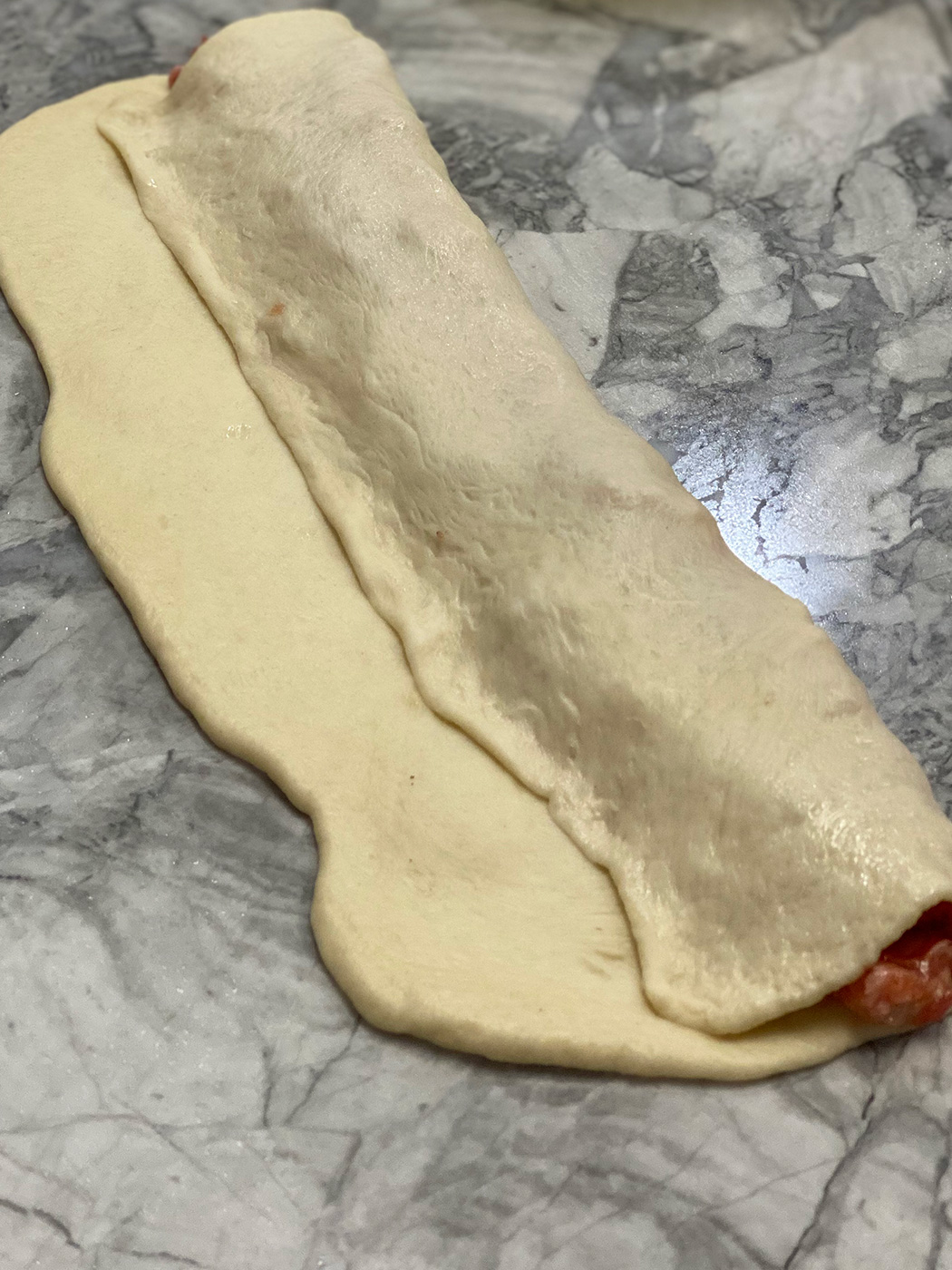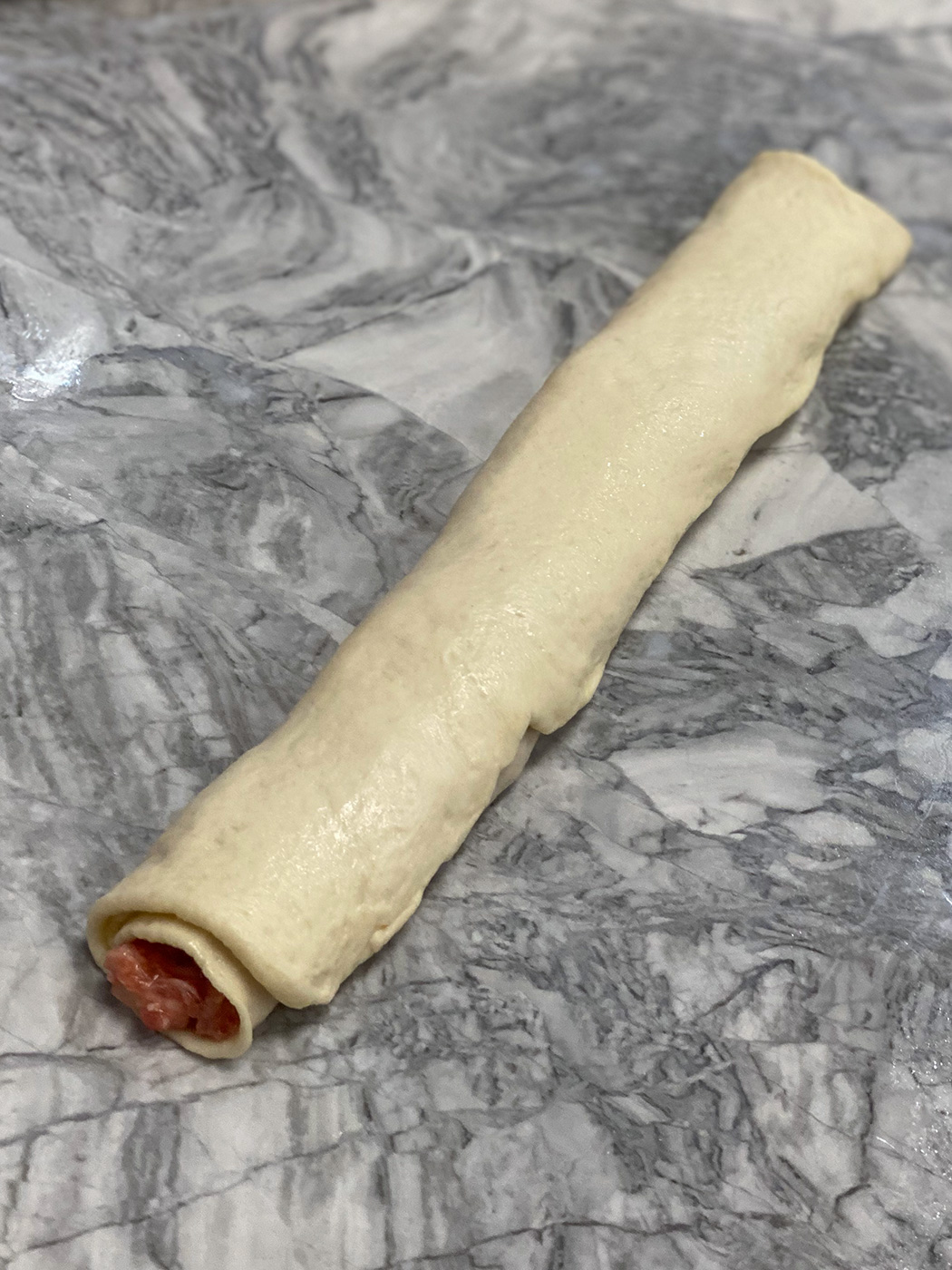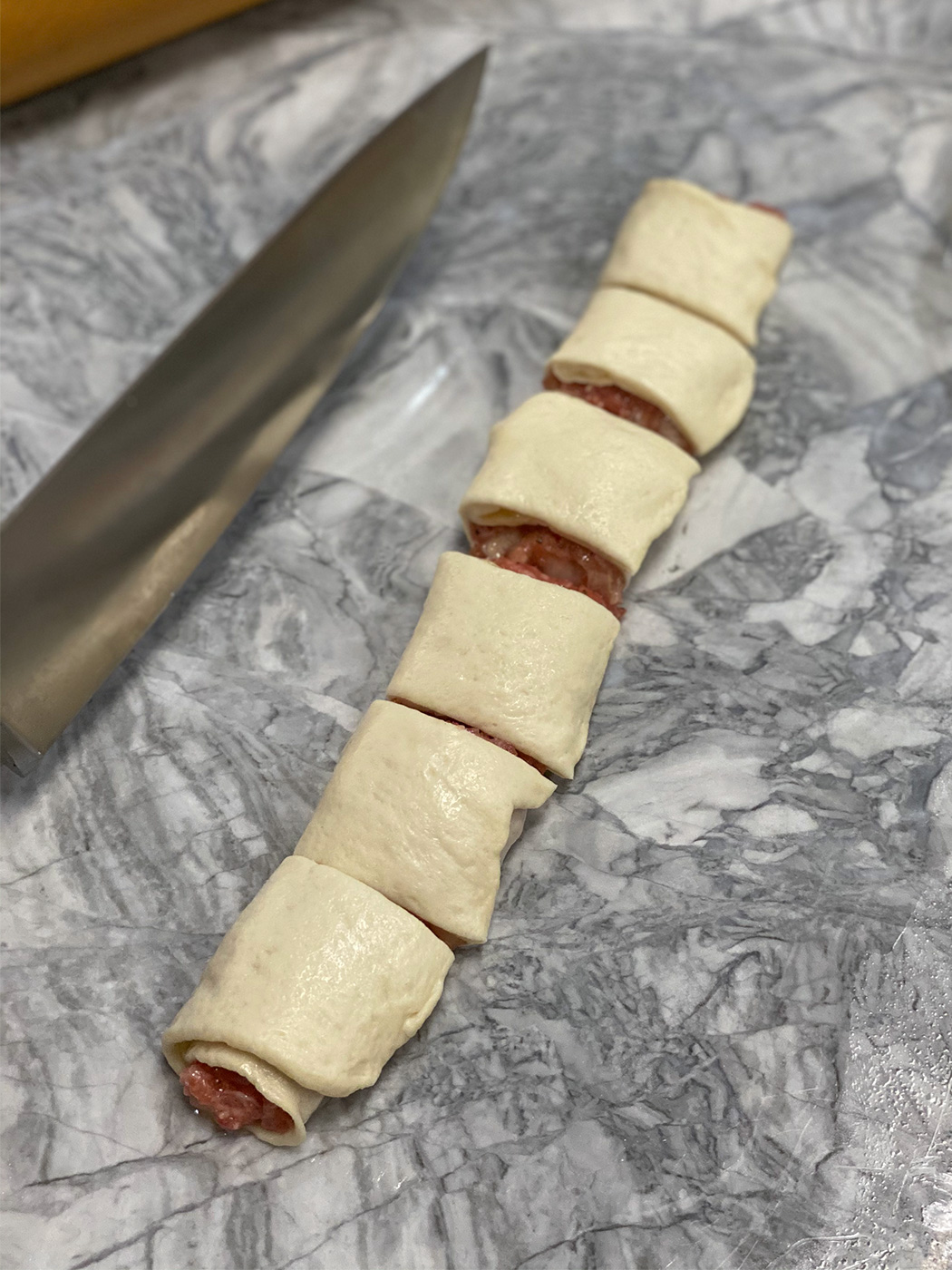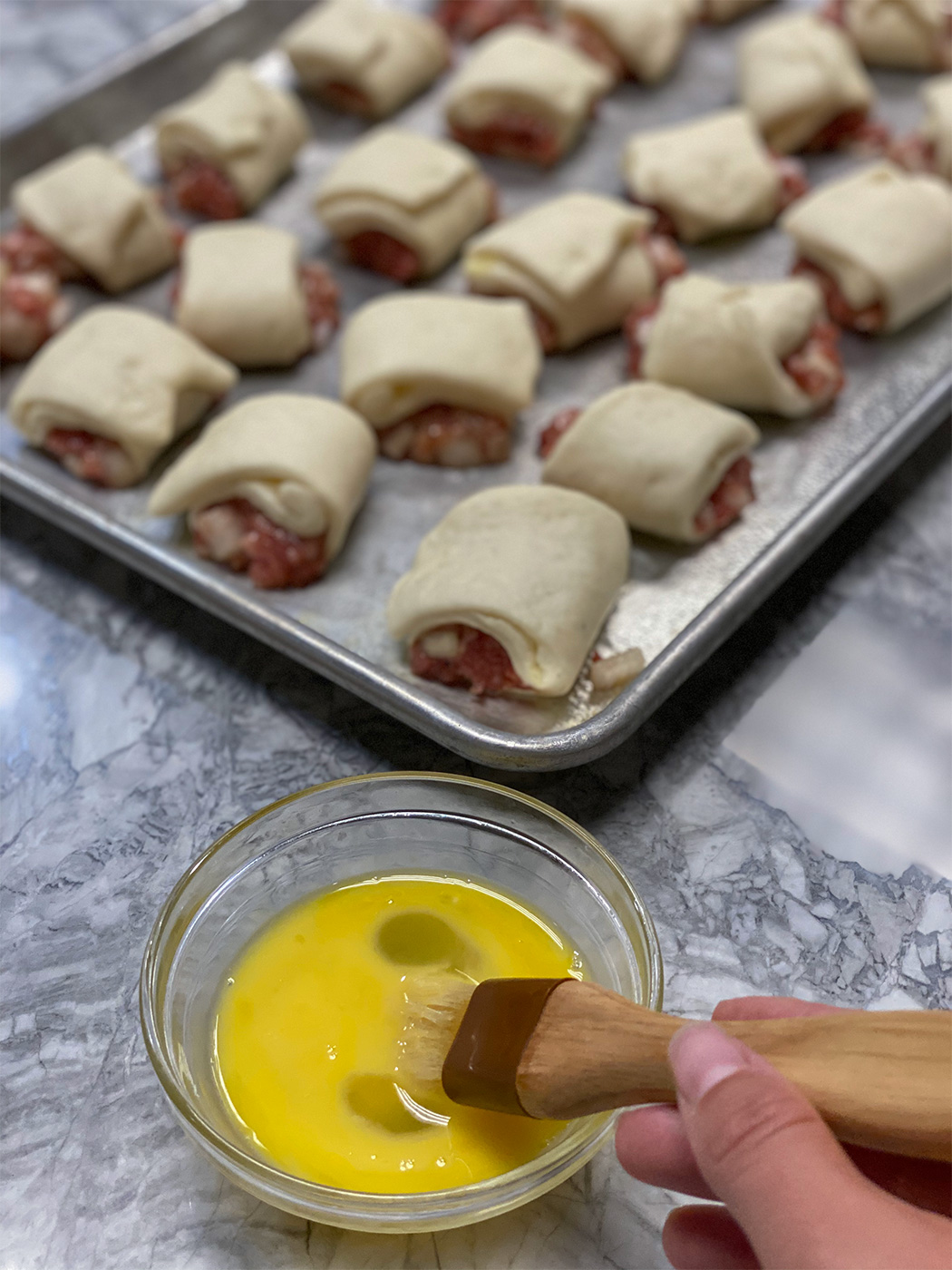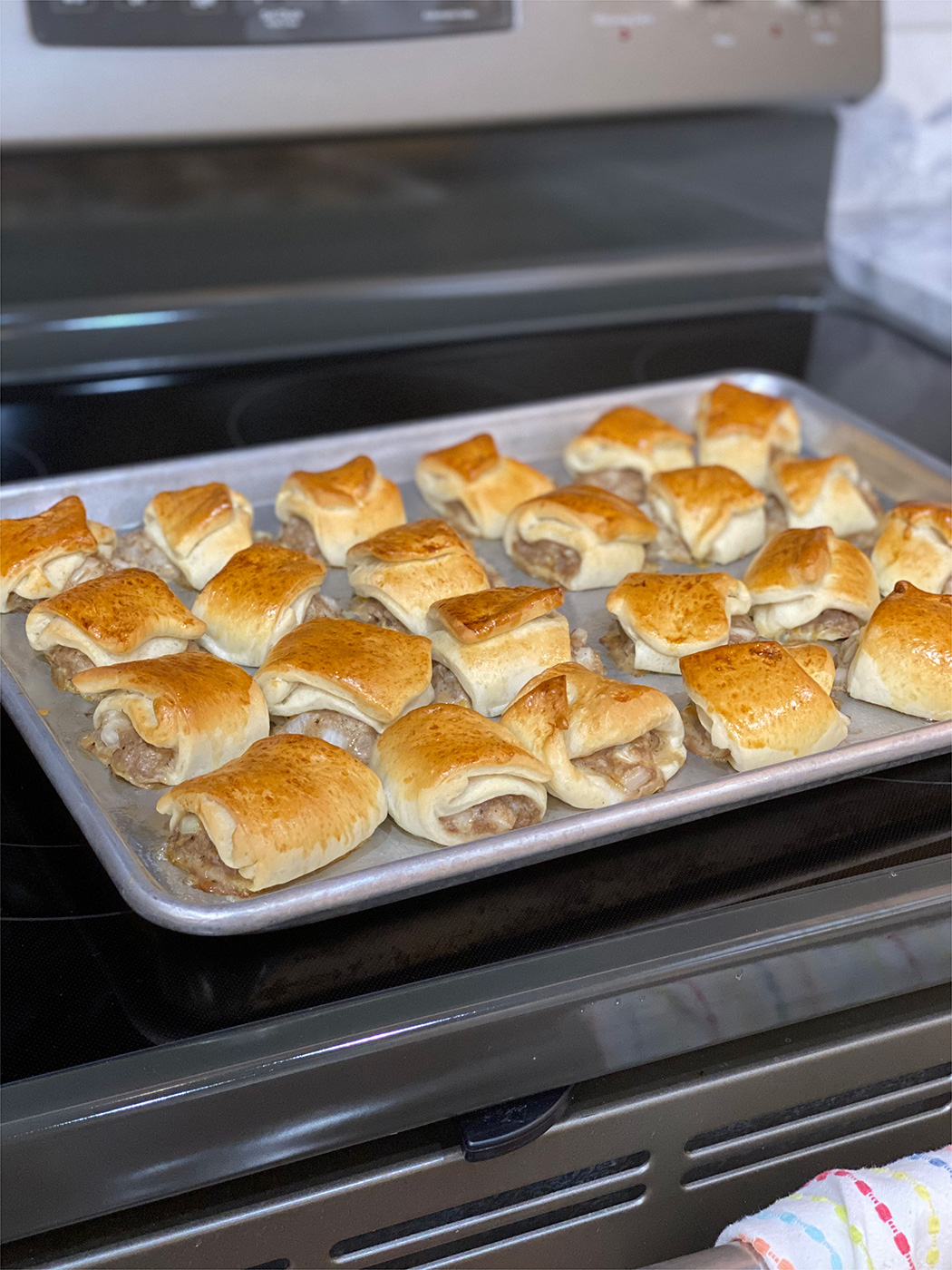 Freezer Meals
To use sausage rolls as a delicious after school snack or a quick lunch!
Complete the full recipe and let the sausage rolls cool to room temperature. Place them in a large freezer bag and freeze.
Oven
Remove the sausage rolls from the freezer and place on a sprayed baking sheet. Cover them with aluminum foil and let rest on the counter while you preheat the oven to 350ºF. Bake for 10 minutes keeping them covered in the aluminum foil.
Microwave
Remove sausage rolls from the freezer and wrap them all in a very wet paper towel. For 1 roll, microwave for 30 seconds. Add another 5 second for each additional roll.
Air Fryer
Remove the sausage rolls from the freezer and wrap as many as you'd like in aluminum foil. Place them in the air fryer at 350ºF for 7 minutes.