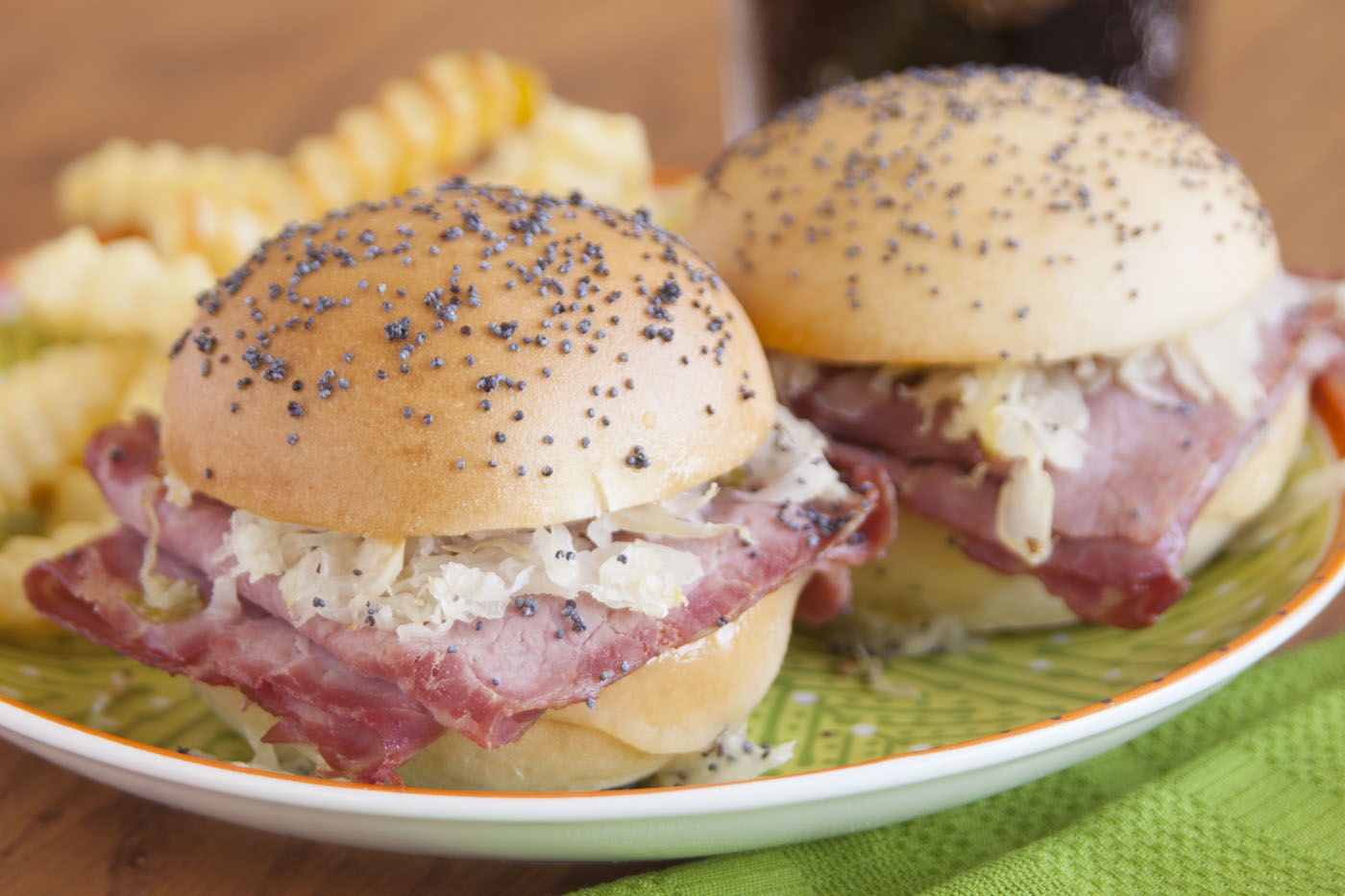 Reuben Sliders
Make these fun sliders for your family. They are sure to be a hit.
Ingredients
6 Rhodes Warm-N-Serv Soft White Rolls, thawed
1/2 cup Thousand Island dressing
3/4 pound corned beef or pastrami, thinly sliced
6 slices Swiss cheese
1 1/2 cups sauerkraut, drained
1 tablespoon butter, melted or 1 egg, beaten
1 tablespoon poppy seeds
Instructions
Slice rolls in half to make sliders. Spread inside of top and bottom with dressing. Layer a slice of cheese, corned beef and about 2 tablespoons sauerkraut on the bottom half of each roll. Place top on sliders.
Place sliders on baking sheet. Brush top with melted butter or beaten egg. Sprinkle with poppy seeds. Bake at 350 degrees F about 5 minutes, just until cheese starts to melt.