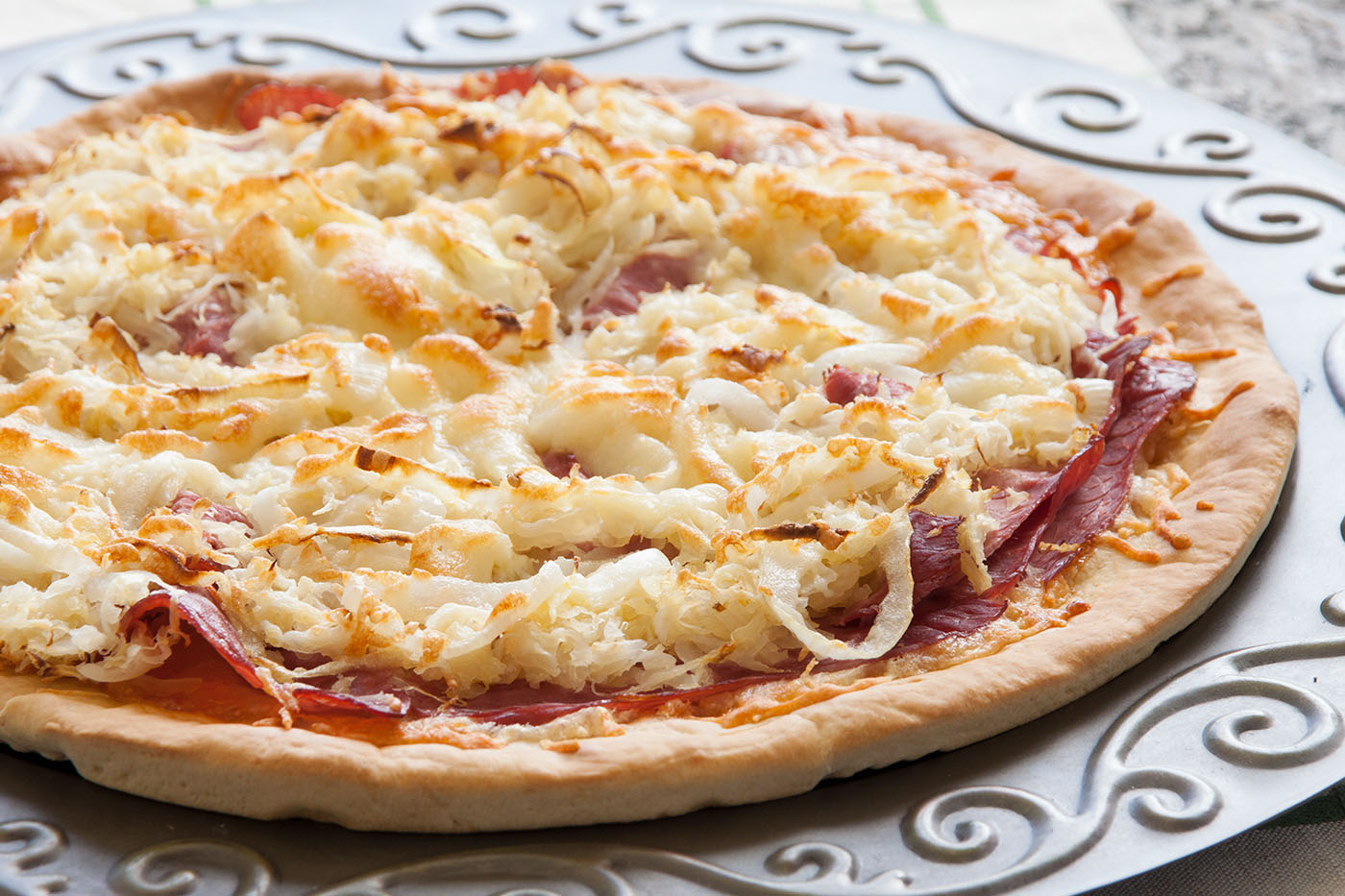 Reuben Pizza
Servings: One 12 inch pizza
If you are a reuben sandwich lover you will find this pizza perfect for you!
Ingredients
6 Rhodes Yeast Texas Rolls or 9 Rhodes Yeast Dinner Rolls, or 1 loaf of Rhodes Bread
1 cup sliced onion
1 tablespoon butter or margarine
1/4 cup Thousand Island dressing
2 cups grated Swiss cheese
8 ounces thinly sliced pastrami
1 cup sauerkraut, drained
Instructions
Spray counter lightly with non-stick cooking spray. Knead dough together into a ball. Roll to a 13 inch circle. Place in a 12 inch sprayed pizza pan. Poke several times with a fork to prevent bubbles from forming and pre-bake at 400ºF 10 minutes.
Saute onion in butter. Set aside. Spread pre-baked crust with dressing. Sprinkle with 1 cup cheese. Cover with meat slices, cooked onion, sauerkraut and remaining cheese.
Bake at 400ºF 10-15 minutes.