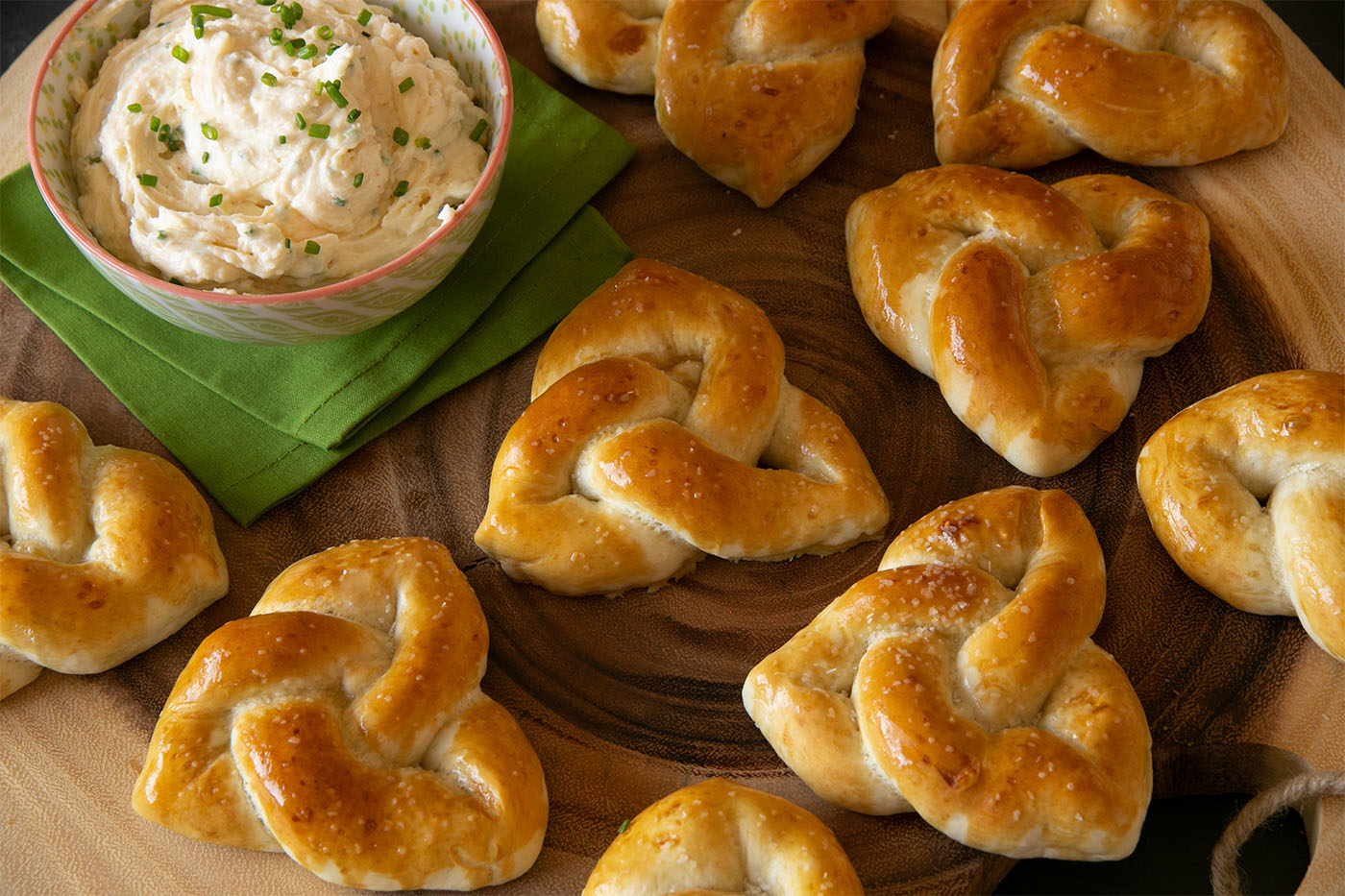 Celtic Pretzel Knots
These simple Celtic Pretzel Knots paired with a flavorful sharp Irish cheese dip are a great twist for St Patrick's Day.
Ingredients
12 Rhodes White Dinner Rolls, thawed to room temperature
1 tsp baking soda
2 Tbsp butter, melted
Course salt
5 ounces Irish cheddar
2 ounces cream cheese, softened
1/4 cup sparkling water, or beer
1 tsp garlic, crushed
1/2 tsp ground mustard
1/2 tsp paprika
Instructions
Roll out one roll on a sprayed surface to a 11-inch rope. Shape each piece into a U. Then cross the ends, wrap one end over, and the other end under. Seal the ends together at the underneath point. Pinch all of the ends to a point. Repeat with remaining rolls.
Place shaped rolls on a sprayed baking sheet and cover with sprayed plastic wrap and let rise for 30 minutes.
Remove sprayed plastic wrap. Combine 1/2 cup water with the baking soda and stir to combine. Brush each pretzel with baking soda and water mixture.
Bake at 350ºF for 15-20 minutes. Remove from oven and brush with melted butter, top with course salt.
To make the cheese, place Irish cheddar in a food processor, or blender. Grind the cheese until its granular. Add in the sparkling water if this is difficult. Add in the remaining ingredients and blend them all together. Serve cold.