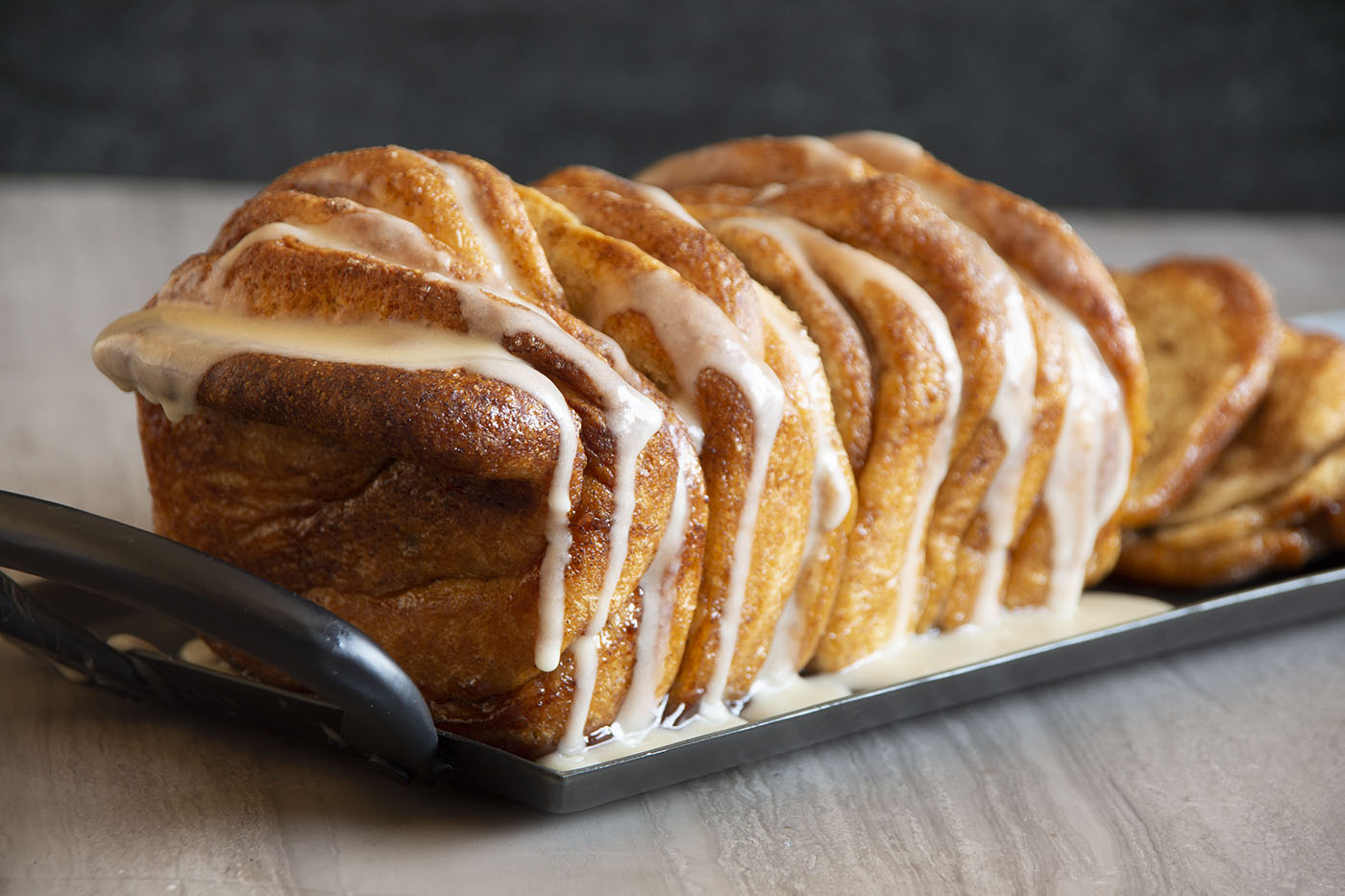 Pumpkin Spice Pull-Apart Loaf
Cozy up on a chilly fall day with this gooey and delectable Pumpkin Spice Pull-apart Loaf with the most delicious Rum Glaze!
Ingredients
12 Rhodes Yeast Dinner Rolls or 1 Loaf Rhodes Bread Dough, dough thawed but still cold
1/3 cup butter, melted
3/4 cup sugar
2 teaspoon pumpkin pie spice
Rum Glaze:
1 cup powdered sugar
1 tablespoon butter (softened)
1/2 teaspoon rum flavoring
2 tablespoons brown sugar
2 tablespoons milk
Instructions
If using loaf, slice into 16 thin pieces. If using rolls, cut each roll in half and flatten into a 3×3-inch oval.
Combine sugar and pumpkin pie spice in a bowl.
Dip each oval in melted butter and then coat in the sugar mixture. Line them up in a sprayed 9×5-inch loaf pan, each piece on its edge, to make a loaf shape.
Sprinkle any remaining sugar mixture over the top of the slices. Cover with sprayed plastic wrap and let rise until double in size.
Remove wrap and bake at 350 degrees F for 35-40 minutes. Cover with foil last 15 minutes of baking to prevent over-browning.
While baking, combine powdered sugar, softened butter, rum flavoring, and milk in a mixing bowl. Stir until smooth. Drizzle over baked slices.