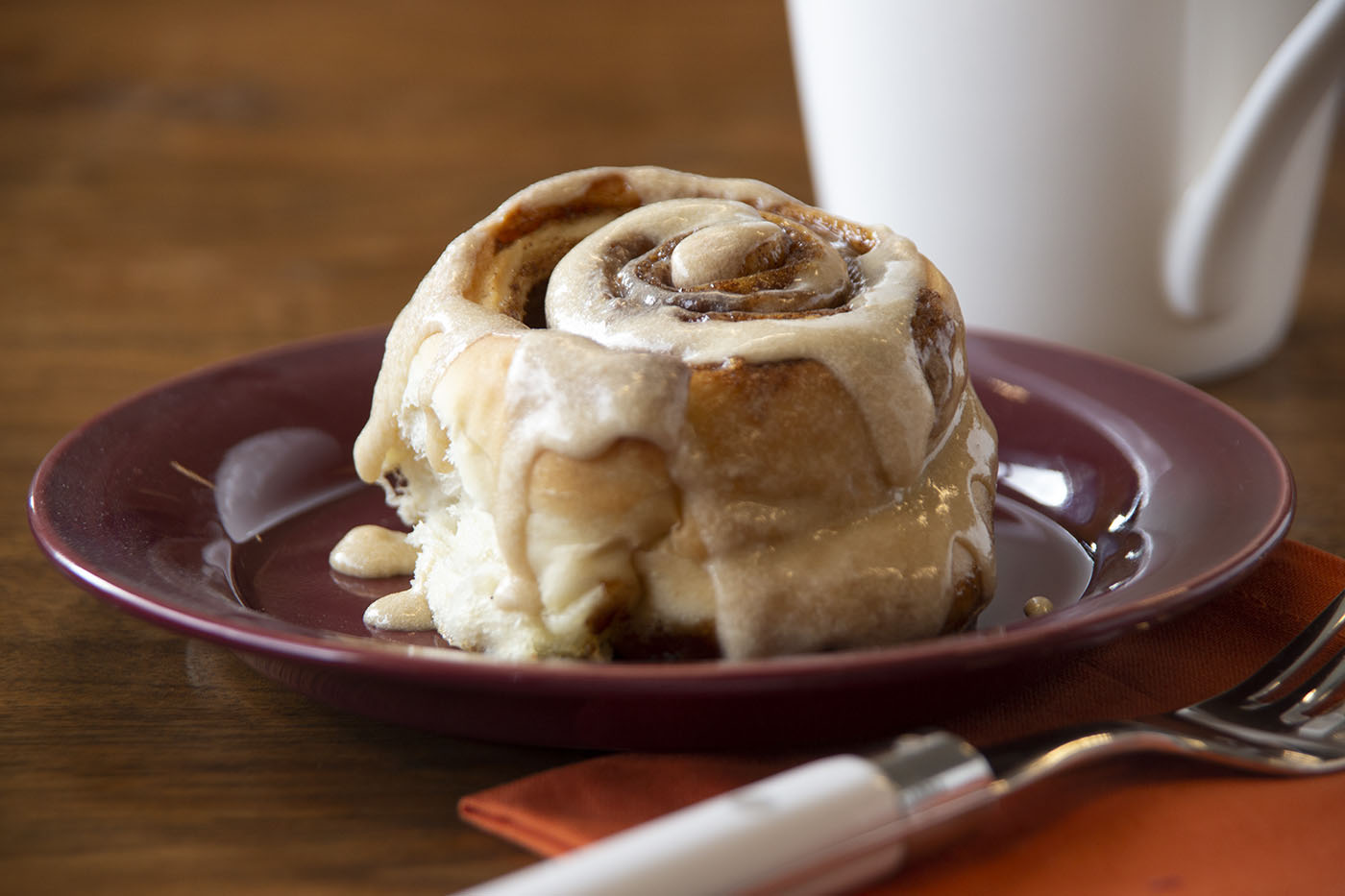 Pumpkin Spice Latte Rolls
Your favorite latte made into a sweet roll!
Ingredients
12 Rhodes Yeast Dinner Rolls, or 1 loaf Rhodes Bread, dough thawed to room temperature
3 tablespoons butter, softened
½ cup brown sugar
1 tablespoon pumpkin pie spice
½ teaspoon espresso powder
Icing:
1 cup powdered sugar
1 ½ tablespoons milk
1 tablespoon softened butter
½ teaspoon espresso powder
Instructions
Combine rolls together. On a lightly sprayed counter, roll dough into an 11×15 inch rectangle. Combine butter, brown sugar, pumpkin pie spice and espresso powder to make a smear. Smear over dough rectangle, leaving 1 inch along the edge on the short side without smear.
Starting on short side, roll up jelly-roll style. Cut into 6 equal pieces. Place in a sprayed 9 inch round baking pan with one roll in the center. Cover rolls with sprayed plastic wrap and let rise until double in size.
Remove wrap and bake at 350°F 18 minutes. Cover with foil the last 5 minutes. Brush with icing while still warm.
Icing: Combine powdered sugar, milk, butter, and espresso powder and mix well.