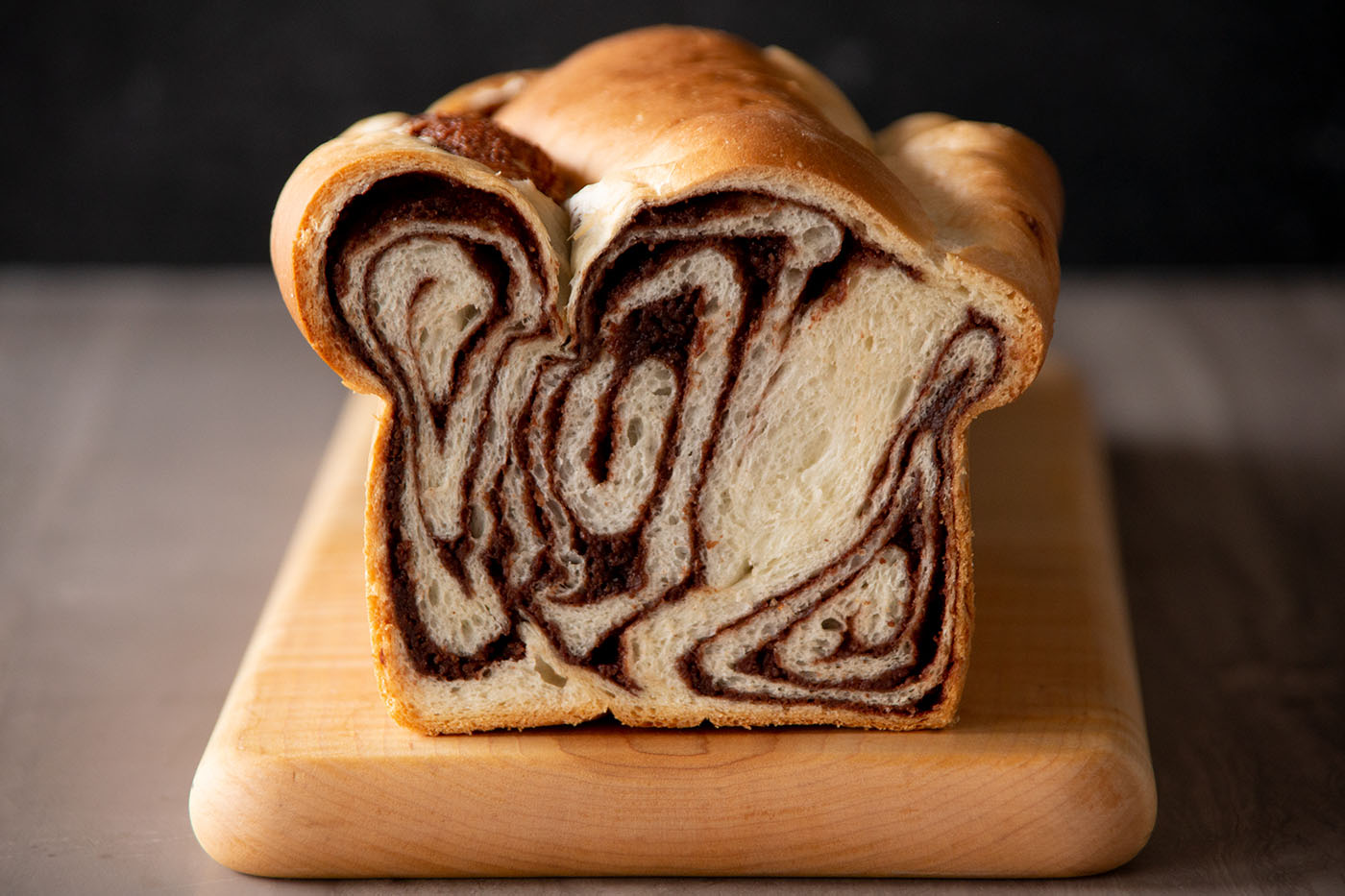 Povitica
Walnuts and chocolate are swirled up in bread dough to create this slightly sweet Slovenian specialty.
Ingredients
12 Rhodes Yeast Dinner Rolls, thawed but still cold
1/4 cup sugar
5 oz walnuts
1 Tbsp cocoa powder
1 tsp vanilla extract
2 Tbsp whole milk
2 Tbsp butter, melted
1 egg yolk
Instructions
Spray counter lightly with cooking spray. Combine rolls and roll into a 24 x 15 inch rectangle. Cover with sprayed plastic wrap and let rest while preparing the filling.
Place sugar, walnuts, cocoa powder, and vanilla extract in a blender or food processor. Pulse until mixture is combined and walnuts are broken up. Add in the milk, butter, and egg yolk and blend until a paste is formed.
Remove wrap from dough. Evenly spread the filling on the dough. Starting with the 24-inch side, roll the dough tightly to form a rope. Fold the rope of dough in thirds and place in a sprayed bread pan. Cover with sprayed plastic wrap and let rise for 30 minutes or until just under the lip of the bread pan. Bake at 350º F for 35-40 minutes. Cover with tinfoil the last 15 minutes to prevent over browning. Immediately remove from pan and place on a cooling rack. Allow to cool before cutting and serving.