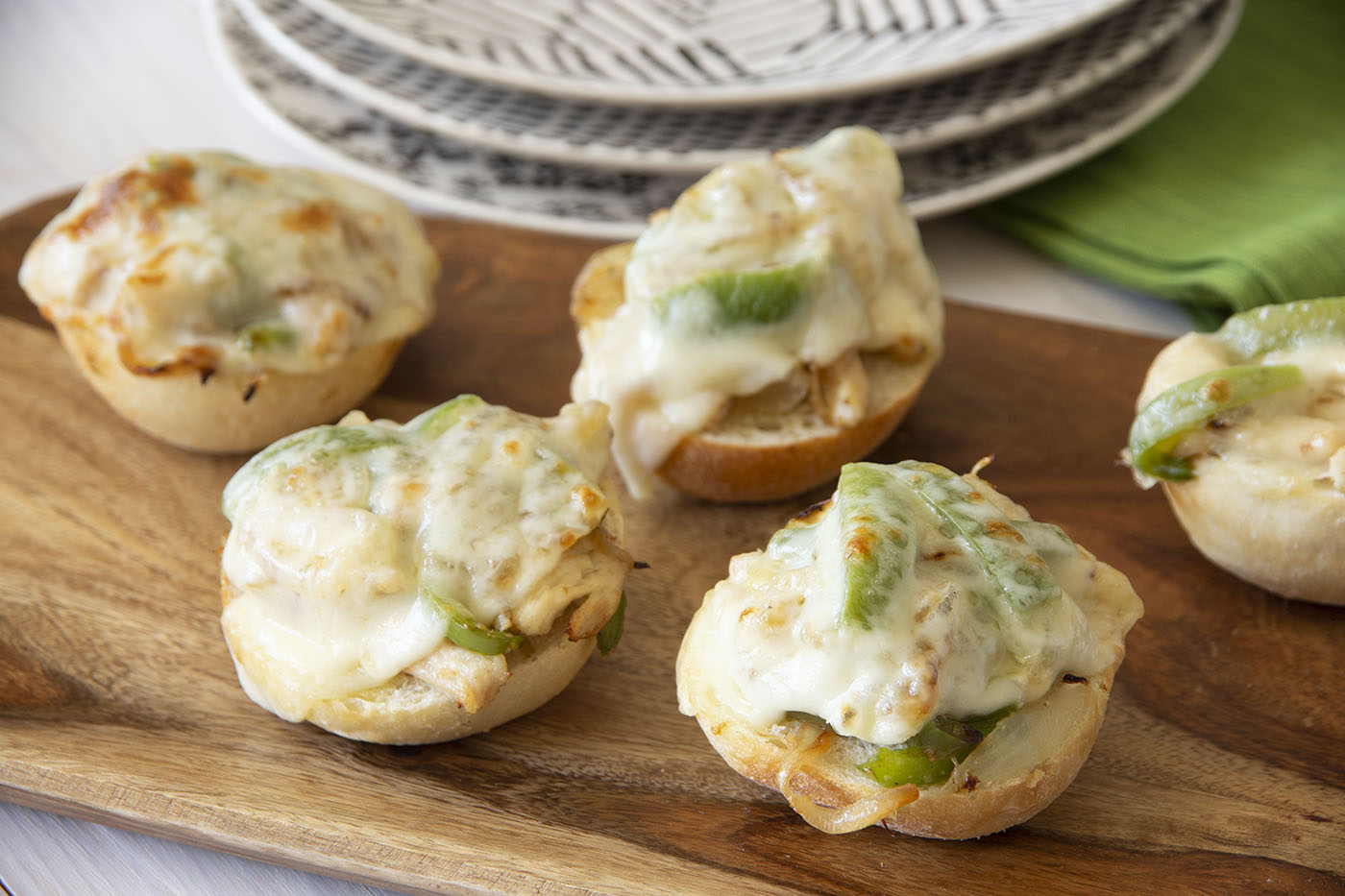 Open Face Chicken Philly Sliders
A delicious dinner for those nights you are in a rush!
Ingredients
6 Rhodes Artisan French Rolls or Sourdough Rolls, thawed to room temperature
1.5 pound chicken breast, thinly sliced
1 Tbsp olive oil
1 onion, sliced
1 green pepper, sliced
2 tsps garlic powder
salt and pepper to taste
6 slices provolone cheese, cut in half
Instructions
Season chicken with salt, pepper and garlic powder. Heat skillet to medium high, add half of the olive oil. Cook chicken 1 minute on each side, until done. Remove chicken and set to the side.
Add in remaining olive oil and cook peppers and onions until soft and starting to brown, about 5-minutes.
In the meantime, preheat the oven broiler and slice rolls in half and place each half in a muffin tin to stop it from rolling around the pan. Top each half with chicken and peppers mixture. Place half a slice of cheese over each.
Place pan underneath the broiler until cheese has melted. Serve warm.