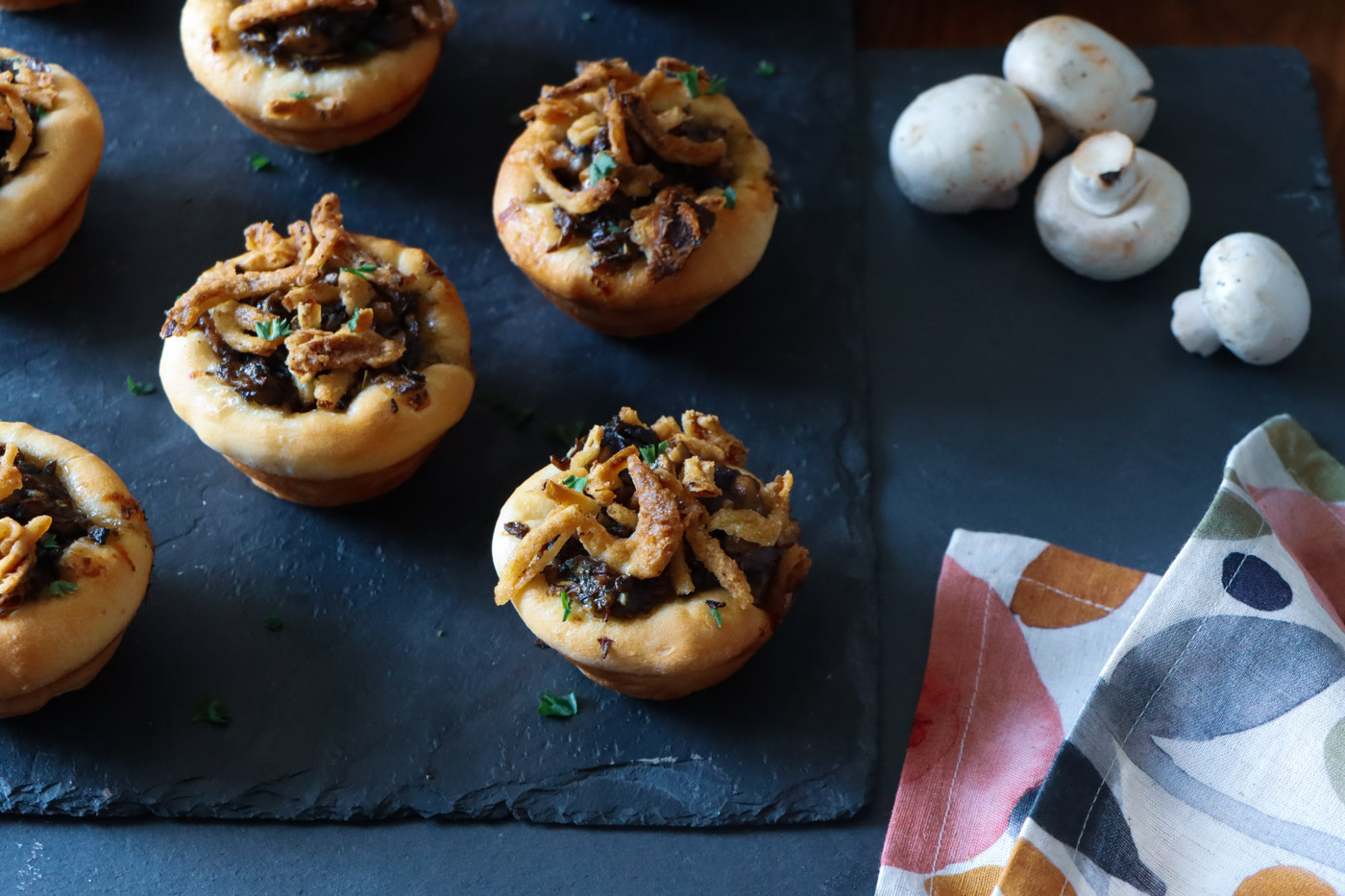 Mushroom Cups
Rich in flavor, these Mushroom Cups are a decadent way to start any dinner!
Ingredients
12 Rhodes White Dinner Rolls, dough thawed to room temperature
8 ounces mushrooms
2 Tbsp butter
1/2 cup Asiago cheese
1 tsp fresh thyme, chopped
1 tsp fresh rosemary, chopped
1 tsp fresh sage, chopped
1/2 tsp salt
1/4 tsp pepper
Crispy Fried Onions
Instructions
Dice the mushrooms into tiny pieces.
Put butter on a skillet at medium heat and wait until the butter starts to bubble. Add all the mushrooms, sage, thyme, and rosemary to the skillet. Stir to combine, then cover the pan.
After 7 minutes remove the lid and stir. Add 1/2 cup Asiago cheese to the mushrooms and stir until melted. Remove from heat.
Spray a muffin pan with nonstick spray. Press each roll into a 5-inch circle and push into a muffin cup.
Evenly distribute the mushroom mixture between all of the cups. Top with Crispy Fried Onions.
Bake at 350ºF for 20-25 minutes or until golden brown.