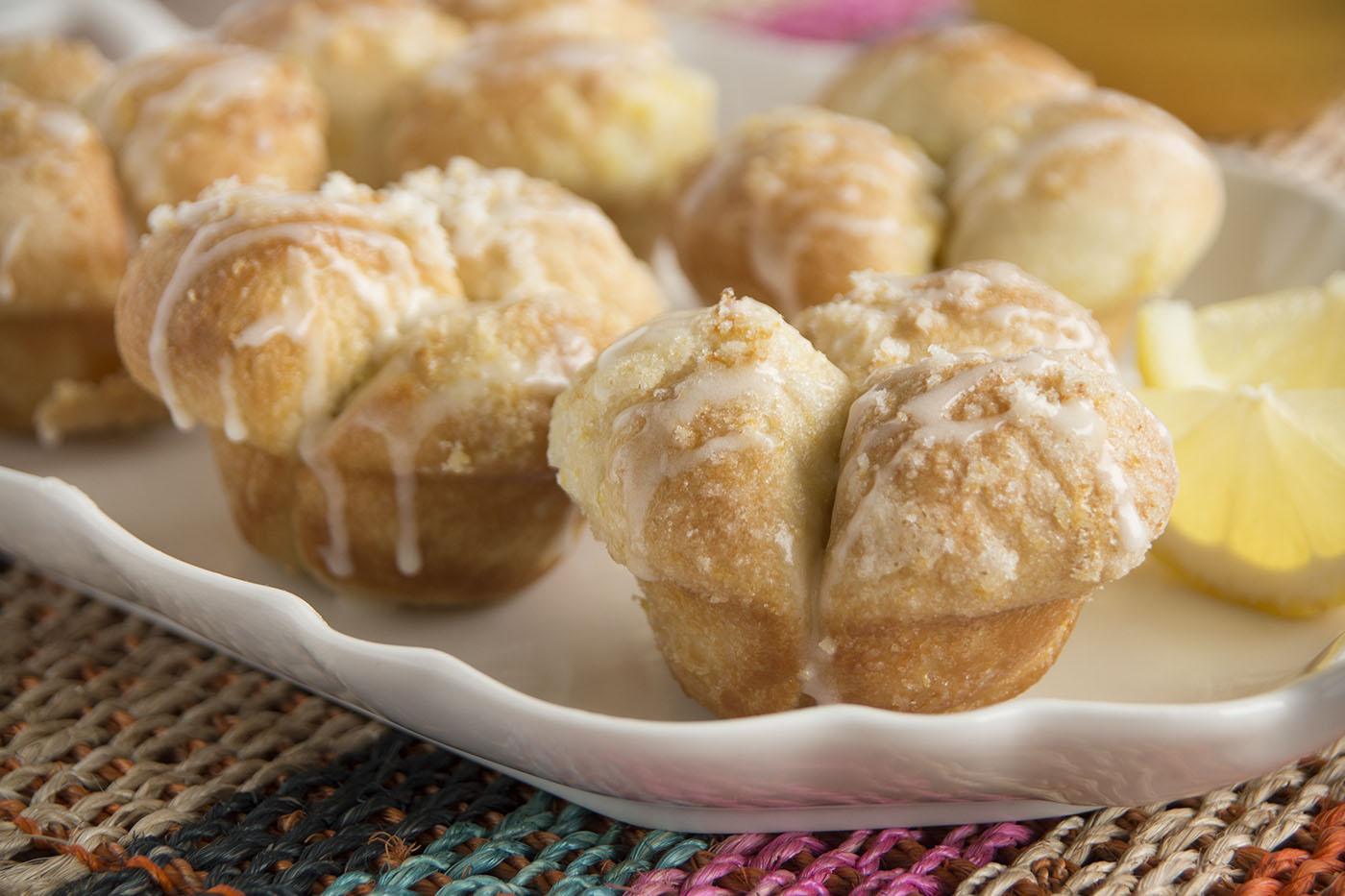 Lemon Cloverleaf Rolls
Easy to make Lemon Cloverleaf Rolls are bursting with delicious lemon flavor, perfect for any occasion.
Ingredients
18 Rhodes Yeast Dinner Rolls, dough thawed but still cold
zest from 2 medium size lemons
3/4 cup sugar
5 Tablespoons butter, melted
extra lemons
Icing:
1 cup powdered sugar
1 tablespoon butter, melted
2 tablespoons fresh lemon juice
Instructions
Cut rolls in half. In a small bowl, combine lemon zest and sugar. Dip each roll half in butter and then lemon sugar mixture.
Place 3 halves in each cup of a well sprayed 12 cup muffin tin.
Cover with plastic wrap and let rise until double in size. Remove wrap and bake at 350°F 10-15 minutes. Remove from pan immediately to cooling rack.
Combine icing ingredients and mix well. Drizzle over rolls while still warm.