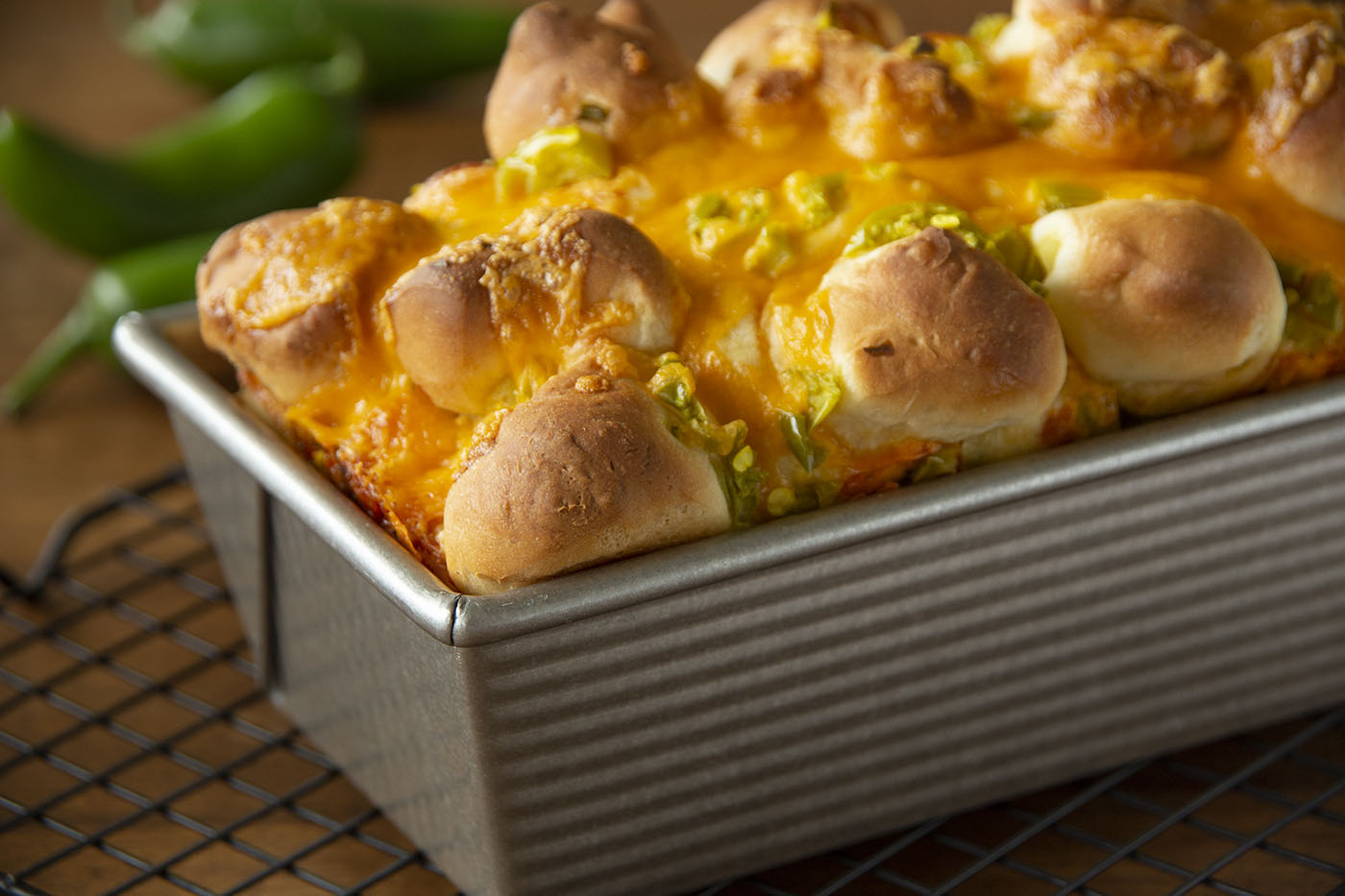 Jalapeno Cheese Monkey Bread
This flavorful bread is the perfect addition to any meal.
Ingredients
12 Rhodes Yeast Dinner Rolls or 1 Loaf Rhodes White Bread, dough thawed but still cold
3/4 cup drained jalapeño slices, divided and chopped into small pieces
1 1/2 cups grated cheddar cheese, divided
Instructions
Cut the dinner rolls in fourths or the Texas Rolls in sixths. Spray loaf pan with non stick spray. Layer 16 of the roll pieces at the bottom of the pan.
Sprinkle dough with 1/2 cup cheese, and 1/4 cup jalapeno pieces. Layer 16 more pieces of dough over first layer and sprinkle as before. Layer the last 16 pieces, layer and sprinkle as above but leave the cheese off.
Cover with sprayed plastic wrap and let rise until double. Bake at 350 degrees F 20 minutes.
Remove from oven and sprinkle with remaining 1/2 cup cheese. Bake 5 minutes longer until cheese is melted. Remove from pan to cool and serve warm.