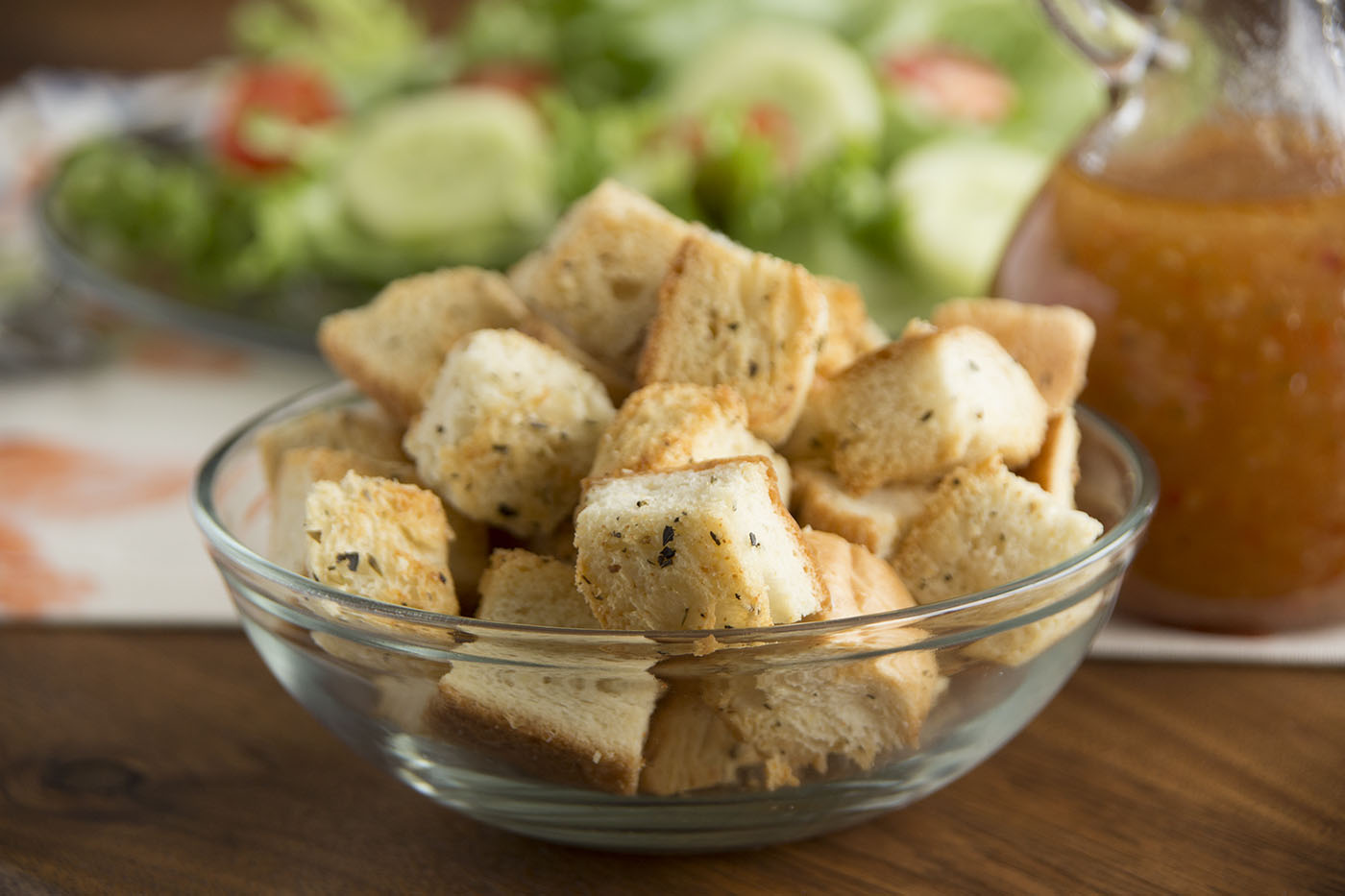 Homemade Croutons
Cut, cube and…crunch! Enjoy making your own homemade croutons from America's best home-baked bread!
Ingredients
6 slices Rhodes Yeast Bread, baked and day old
2 tablespoons butter, melted
1 tablespoon olive oil
1/4 teaspoon garlic powder
1/4 teaspoon onion powder
1/4 teaspoon dried oregano
1/4 teaspoon dried basil
pinch of salt
Instructions
Cut bread into 1-inch cubes. combine remaining ingredients in a large bowl. Add bread cubes and toss to coat. Spread evenly in a 9×13-inch baking pan.
Bake at 350°F 10-15 minutes or until nicely browned. Cool completely.
Store in an airtight container in the refrigerator. Serve with your favorite summer salads or soups.